It's the most wonderful time of the year… the time where families come together and fight over who gets the turkey wishbone, have heated discussions about which NFL team will claim victory after watching the Macy's Thanksgiving Day parade (Go Lions!), and have charged debates over the biggest contest of all: which pie will have the honor of being the official dessert this year. In one corner, we have good old all-American Team Apple. Their biggest opponent is ye olde Thanksgiving standard, Team Pumpkin. There are also the pecan pie purists, but everyone knows that they don't really count at Thanksgiving…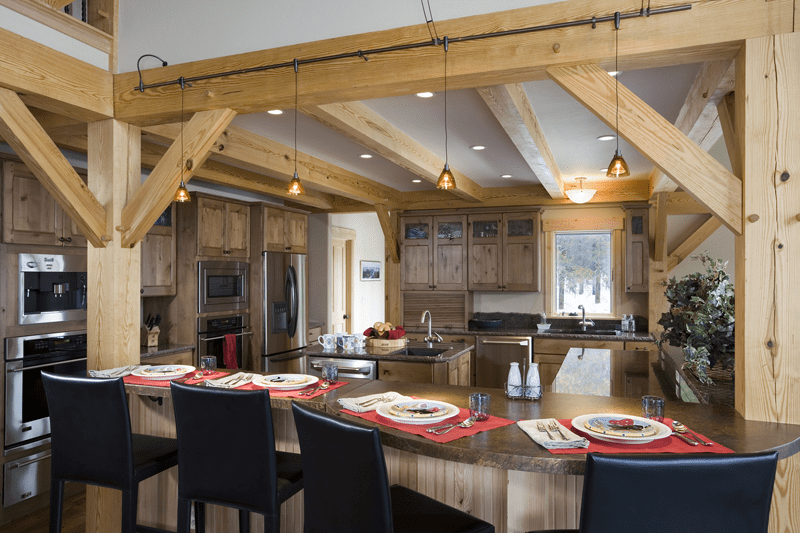 View more photos of this Colorado home here.
So imagine this: you've spent the last 3 hours gorging yourself on tasty Thanksgiving delights, heaping your plates with second helpings of everything from stuffing to even more stuffing. You are contemplating the easiest route to roll yourself from the dining room to the living room when your hostess speaks seven words that strike fear into your gravy-filled veins: "I hope you left room for pie!" Thoroughly shaken, you begin to emotionally prepare yourself to finish the meal on a sweet note when you hear, "I made both apple and pumpkin!"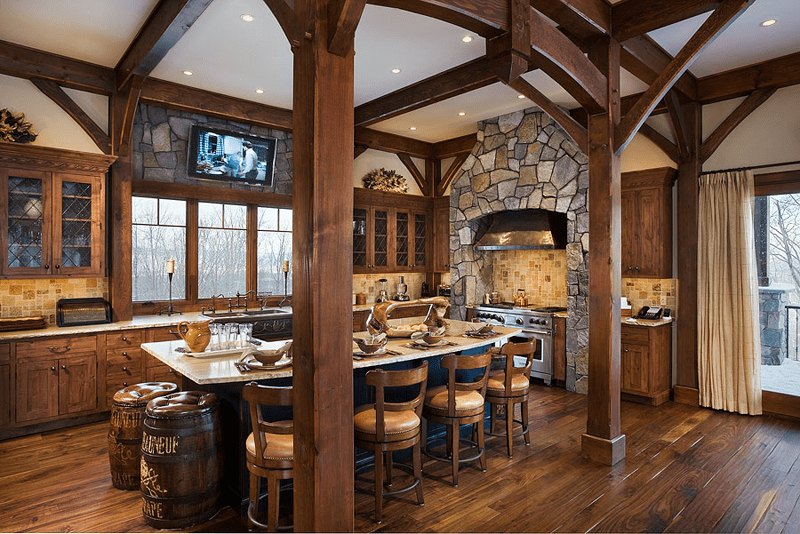 View more photos of this New York home here. 
Your belly can only take 1 slice, so what will you choose: pumpkin or apple pie? We asked the team at Woodhouse, the Timber Frame Company, which American favorite they'd make room for in their bellies on Turkey Day. Here are some of their stories: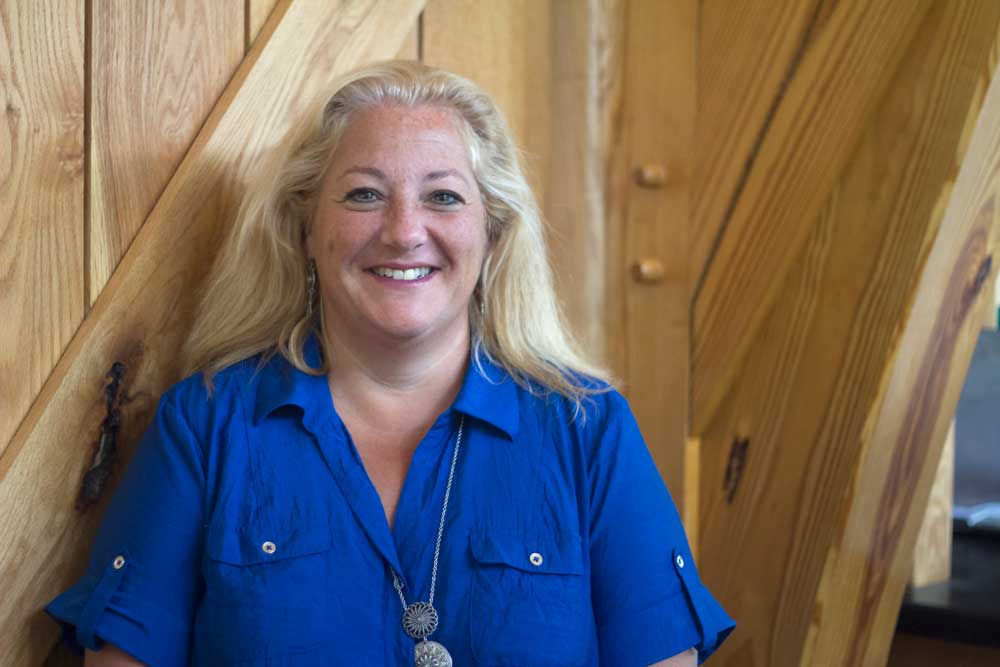 Diana Allen, Director of Design: Team Pumpkin
"It's a tradition to make it from my mom's custard recipe with lots of cinnamon and Grandma Truesdale's pie crust.  No matter how far away I am or how busy life is, I always stop and make this pie. Three generations of women instantly come together at the stove while the custard is simmering – even if I am the only one there. I feel my grandmother looking down from heaven to make sure I cut the butter in correctly and add the milk slowly. I hear my mom telling me, 'Keep stirring don't let the custard burn!' even though she is miles away and no longer able to bake herself.
When I make this pie, I am that little girl again standing on the kitchen chair so I can reach the stove. My job was to stir the custard while my mom told me all about how her mom taught her.  I can see the floured countertop and her hands covered in flour expertly rolling the dough and flipping it into the pie plate, crimping the edges and poking it with the fork while she chatters away. It's the only time I miss not having had children…I would have liked to pass this on."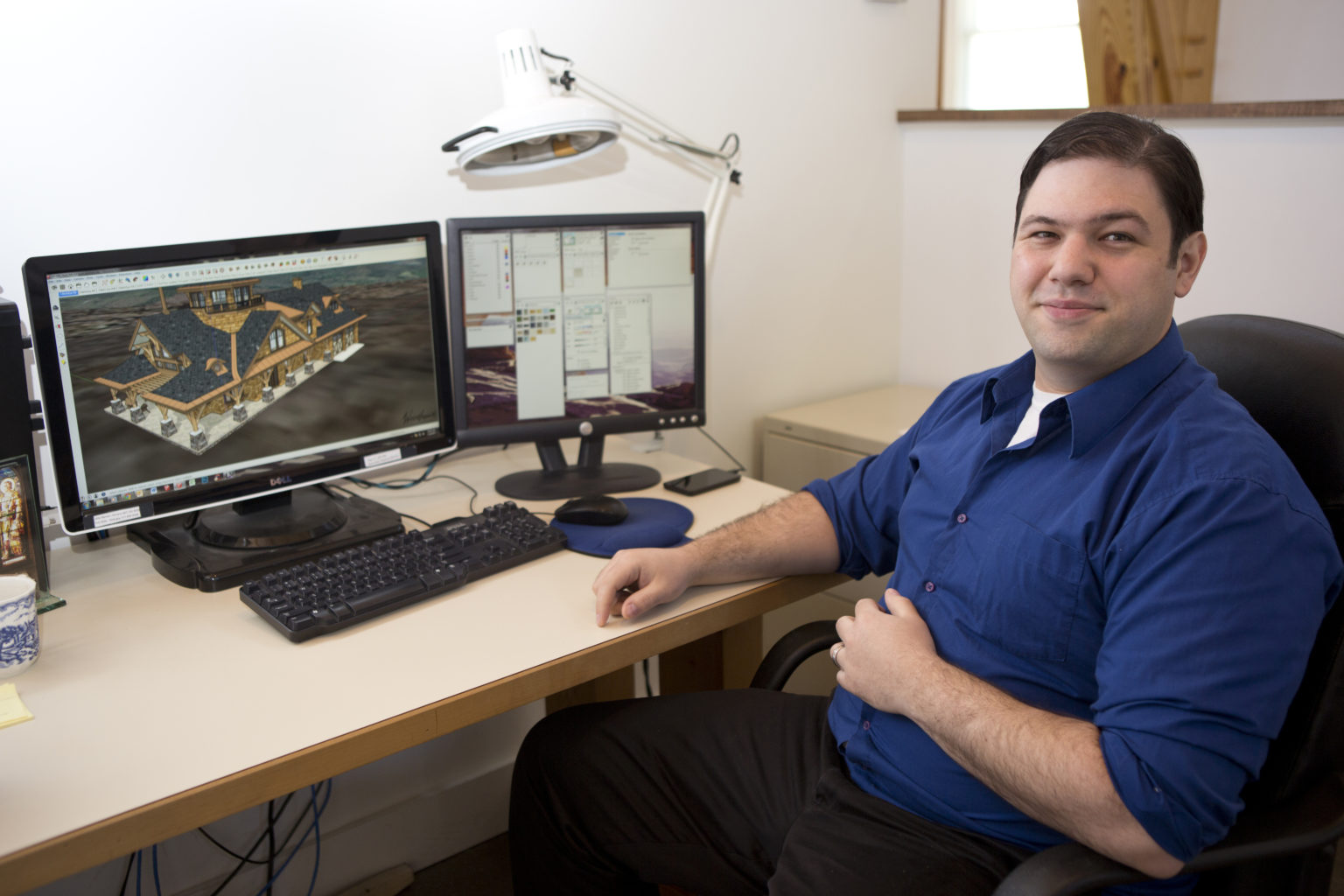 Antonio Acevedo, Design Graphics Manager: Team Apple
"Maybe it's because of this time of year, and I'm scraping Halloween's decomposing, squirrel-bitten pumpkins off my front stoop, but I've got a bit of an anecdote:
In my bachelor days right out of college, I thought I would make the most of my copious amounts of free time and make an apple pie for my dear mother.  At this time in life, my sister just moved out of the house to Austin, TX, so my mother was gearing up for a lonely 1-person Thanksgiving. Being a good son, I offered to drive the 4 hours to see her for the holidays, and I thought it would be a nice surprise to make her an apple pie from scratch
Sure, there are plenty of recipes out there for basic apple pie, but I thought, "What kind of son would I be if I didn't go the extra mile to make her the most convoluted, time-consuming apple pie imaginable?"  If anyone's a fan of the cooking show, "Good Eats", you might know the pie I'm talking about. Just about every ingredient on the list is uncommon (read: expensive), and I even went so far as to buy a ceramic "pie bird" to put in the middle.  The whole thing must've cost more than $40 to produce.
In the end, my mother was dutifully impressed with my efforts, and proudly displayed the pie on her small dining room table.  I point out that the table was small because, as she piled on more and more food onto the table, that pie kept creeping closer and closer to the edge…  I'll let you guess what happened next, but I'll end by saying that the pie was probably very delicious."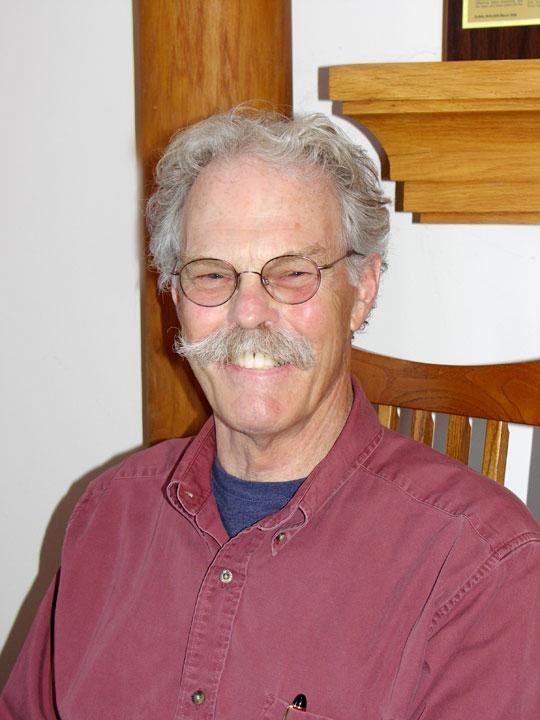 Stewart Elliott, Senior Team Leader: The "Pie"cemaker
"I love 'em both, I grew up on my Grandmother's 600-acre farm in Maine that had an apple orchard with the best damn apples on the planet! As kids, we made the old-fashioned wood apple boxes, played tag in the old timber framed barn, helped the hands prune the trees, cut the hay and mulched the trees, sprayed the trees (was an arsenic compound in those days), and helped pick the apples.
There was also a pumpkin patch on the farm where I have memories of my brothers and I sitting under 3 very tall, white pine trees, snacking on peas we shucked and eating the tomatoes like apples.
My grandmother made the best apple pie – to this day (over 60 years now). But I am usually pretty full at the end of the Thanksgiving meal and the dense apple pie gets me to choose pumpkin every time. I guess the real question is whipped cream or ice cream?"
Pumpkin Wins at Woodhouse
In the end, Woodhouse is firmly team pumpkin pie. Our favorite pumpkin pie recipe is creamy, rich, and just sweet enough to strike the perfect balance between the warm fall spices in each bite. If you don't have a go-to recipe for Thanksgiving, try ours out here! Do you have a favorite recipe that you use every year for the holidays? Please share it with us on Facebook!
No matter which pie team you root for, we are very thankful for our extended Woodhouse family and wish you all a wonderful Thanksgiving!