Here's how Woodhouse orchestrates harmony between indoors and out with every home.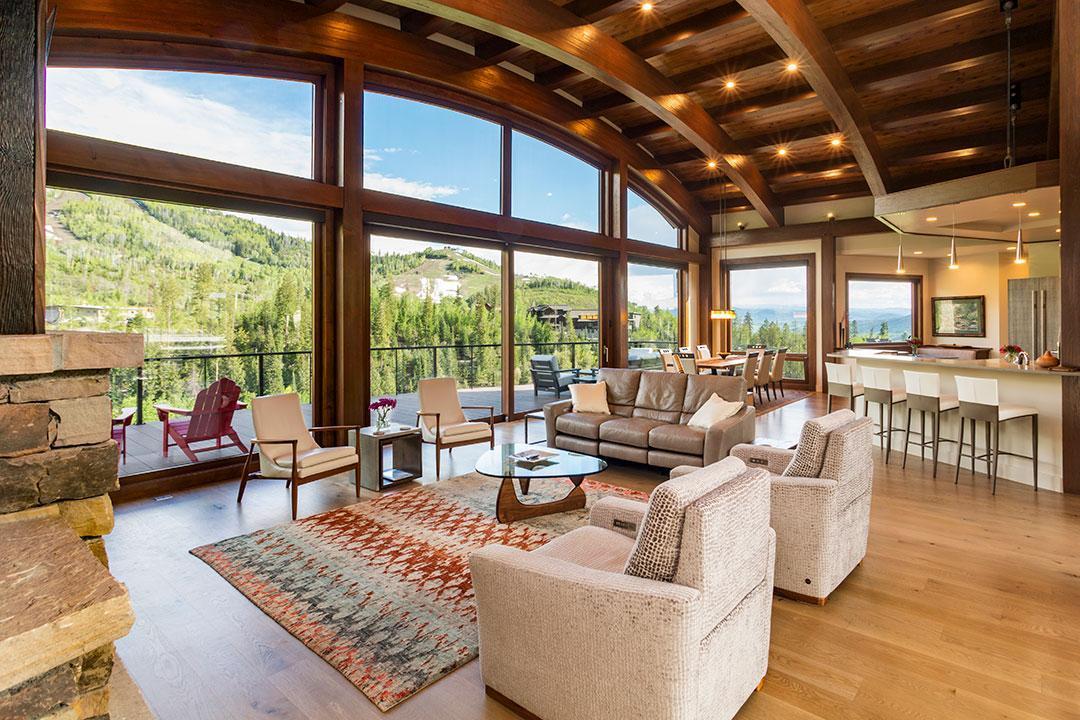 Imagine greeting your day from the deck off your master bedroom. A quiet stream trickles nearby; your day has already begun with a refreshing connection to the outdoors. And when you return in the evening, there is an outdoor fireplace with a crackling fire to gather around and unwind after a long day at work.
Integrating these "outside-inside" living spaces is part of the considerations we make during the design process. We look closely at how a house will sit on a given site in conjunction with the views, solar aspect, and access.
In the design process, we work together to create opportunities to keep your eyes on the outdoors and a flow that draws you forward into your home from the moment you walk through the front entry.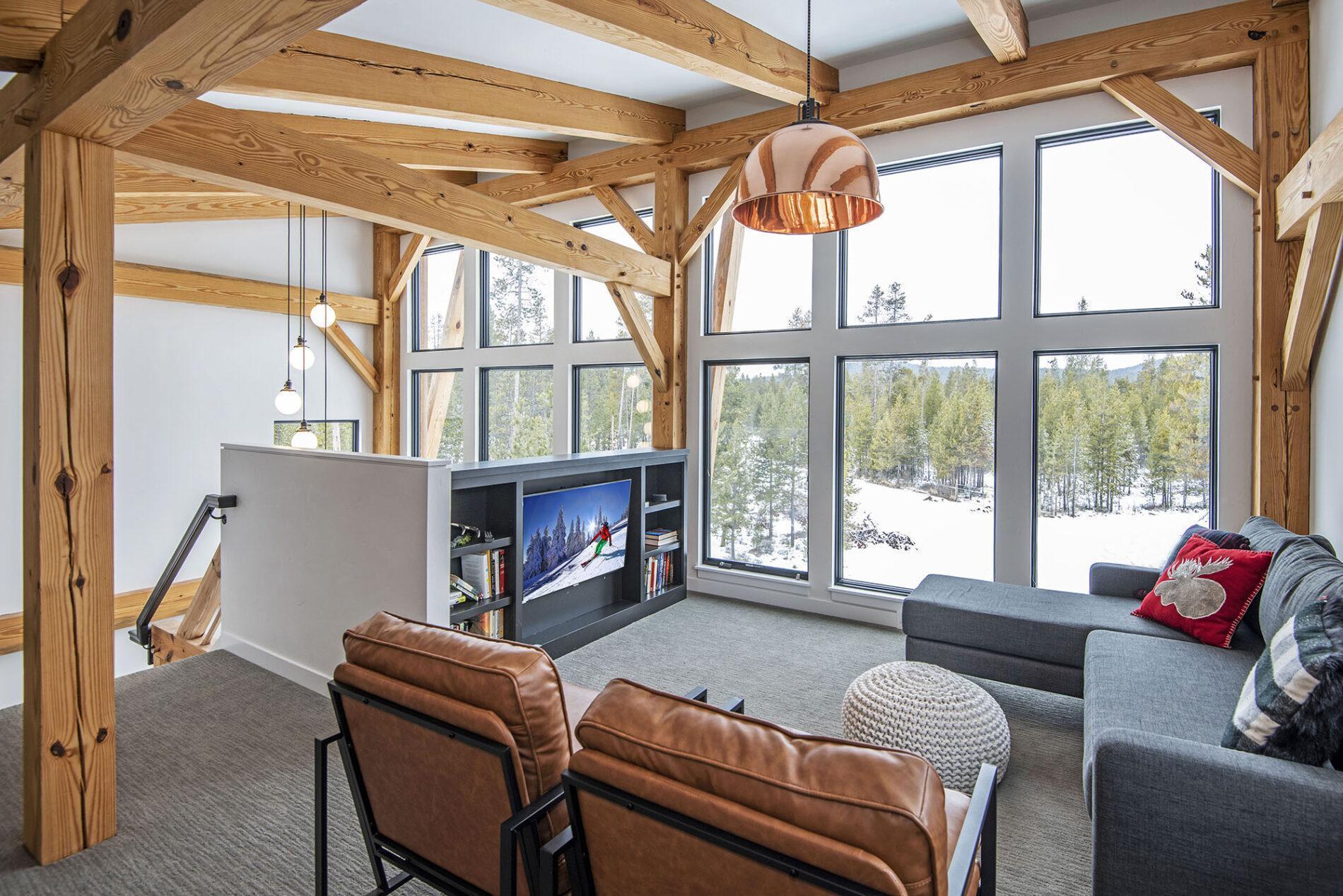 Those of you with south-facing views already know about the benefits of solar gain and how it contributes to the efficiency of your timbered home. With that in mind, we like to dig a little deeper and consider what your home is like during each hour of the day and what you like to do during those hours – this anticipation helps us to design for your needs and how you "live" in your home.
Are you a morning person that enjoys a sun-drenched kitchen and taking your morning coffee outdoors? Or do you look forward to the late-afternoon sun, perhaps stepping outside your kitchen/dining area and relaxing with cocktails on Fridays? Do you have a forested property and would like to gaze through wood-clad interiors to the trees outside? These are the kinds of questions to ask yourself so we have the opportunity to develop those outside spaces in harmony with the rhythm of your home and your life. By exploring all possibilities, we can create tailored designs that result in comfortable and natural spaces to relax and connect with the outdoors.
Every home site has characteristics that we seek to understand and take advantage of – it's part science and part art. It gives us great joy to coordinate these natural outside elements with the interior of your home.
Whether your building site has a peaceful wooded backdrop, a wide-open prairie, an ocean view, or a serene lake expanse, we design for your lifestyle. The real fun in design is when we take that natural landscape, and incorporate it into the flow of everyday life, outside to in.
Ready to design your own retreat? Visit our gallery page to see more real-life examples of dream homes. You can also contact your region's Woodhouse RPM for more information, or learn more about our design process and how it ensures transparency, affordability, and the custom timber frame home of your dreams.