What exactly are timber frame house kits? There is more to the explanation than you may realize! (And just for the record, we prefer to call it a timber frame building system.)
Merriam-Webster defines "kit" as a set of parts to be put together, such as a model airplane or train. Perhaps this is why so many people associate the word kits with entry-level homes or simplistic home building systems. In other words, kits typically don't conjure up thoughts of custom-crafted, artisan homes. Long ago, there was some truth to this belief. Even though the term has been used for many years by the timber frame industry, its meaning has changed over time. Understanding this evolution can provide valuable insights on what it means to build your personalized, timber dream home and how our timber frame home kits can help you achieve it.
Hopefully, that helps you to understand why we prefer the term "building system" over a "kit". But we digress…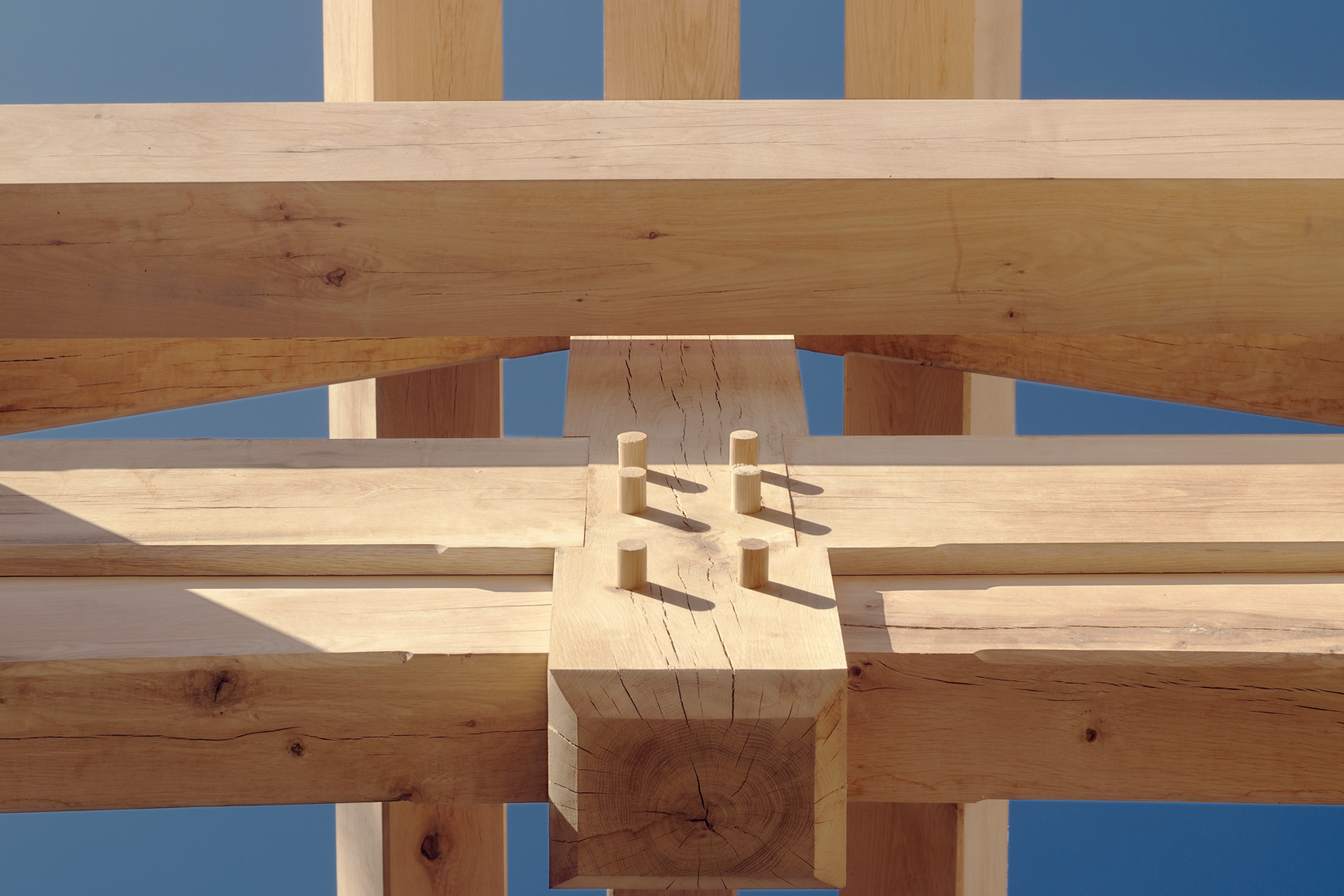 Historical Perspective
Timber framing goes back thousands of years, but timber frame home kits are a relative newcomer to the scene.
"The term goes back to the early days of home kits that were developed and prefabricated," explains Woodhouse Vice President of Sales and Marketing, Craig Johnson. "Kits helped streamline the process of building a home and turning the kit home into a building system."
In fact, from 1908 through 1940, you could order an entire home from a Sears, Roebuck and Co. retailer catalog. These mail-order homes went by many names — kit houses, pre-fabricated, pre-cut houses, ready-cut houses, and catalog homes. Timber framing in general has a much longer history, being one of the oldest methods of construction in the world. However, according to Johnson, the first examples of what could be called a timber frame 'kit' were developed and put to use as early as the 1800s. In those days, you would order a timber frame and it could be cut on-site or delivered to your homestead. At that point, you would either build it yourself or with companions, almost like Ikea furniture, but for a home.
Back then, building codes were much more relaxed . . . if they existed at all. Additionally, many people couldn't afford dedicated builders. The early timber frames, with their efficiency in the building process, helped make ownership possible. Times have changed.
Updated Understanding
Today, timber frame house kits are an efficient way to deliver a complex and comprehensive building system. At Woodhouse, our building system represents an advanced use of technology, experience, and design knowledge.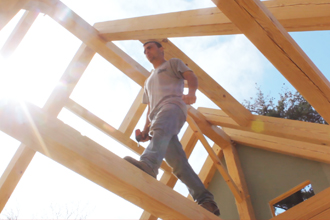 For starters, building codes demand higher performance from the standpoint of insulation, ability to withstand seismic events, wind gusts, snow loads, fire safety, and more. Additionally, using technology strategically ensures a more precise construction process because it reduces the chance for errors while simultaneously increasing efficiency.
Consider our structural insulated panel (SIP) wall system. These are precut off-site to a custom home's exact measurements from the same files used to cut the timbers. The result is a delivery of exceptional efficiency in both the construction process and the home's thermal envelope.
Technology also plays a role in the timbers. Woodhouse cuts timbers with a machine to achieve exactitude, then hand finishes them for an artisan touch. This combined process captures the art and craft of a timber home with the efficiency of technology.
Cost
Because timber frame house kits offer so much variability in size, complexity, and customization, costs can vary. It's critical to understand that for a high-performance house, even the simplest of timber frame home kits must be specific to your land. It truly is a building system.
"Everything from the design process, conceptualizing the design, and engineering a home specific to your property, is part of our timber frame kit system, not just the materials," Johnson says.
There is one universal truth: our artisan timber frame home kits and fully custom timber frame homes provide better value and return on your investment in regard to daily performance, enjoyment, longevity, and eventually, resale.
Discover More
Start by exploring our pre-designed floor plans to find a design that inspires you. You can also see the benefits from a combination of old-world craftsmanship with modern technology in the examples of finished Woodhouse homes on display in our gallery. No matter where you live in the U.S., our network of timber frame experts are ready to help you. Visit our Where We Build page and discover projects in your area. Contact us for a more detailed conversation.