Woodhouse timber frame homes in the Northeast are works of customized craftsmanship and artisan-level aesthetics.
Exceptional craftsmanship in woodworking has always been a keen interest of Jay Hodgson, the Woodhouse Regional Project Manager (RPM) for the Northeast. His love of working with wood led him to a career in construction. Before Woodhouse, he worked in the industry and was also the general manager of a contracting company.
Labor of Love  
Jay was introduced to Woodhouse as a builder where he learned about timber frame and post and beam building systems. The magnificence and beauty of the art left him spellbound.
"I love the aesthetic of the timbers in the space with the sky and trees behind them," Jay says. "As a work of art, it's just beautiful to behold. It's a sculpture."
Today, Jay helps clients realize their customized timber frame homes in New England and across the Northeast. His favorite part of helping a client is playing an integral role in the design process.
"Seeing someone's dreams, inspirations, and practical needs turned into a photorealistic 3D fly-through model with a set of timber frame floor plans and elevations is just amazing," Jay says. "Timber frame construction is a form of art that has the added bonus of being practical."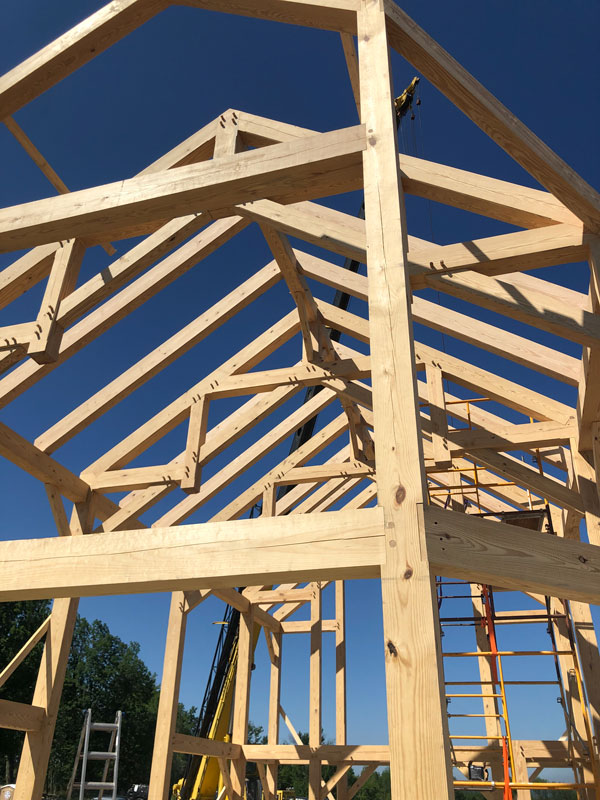 Timber Frame Floor Plans
Woodhouse timber frame homes in New York, Maine, and across the entire Northeast typically start from one of our more than 90 timber frame floor plans. We also have 20 stunning home styles so homeowners can find inspiration for anything from a modern farmhouse to a timber frame cottage.
One of Jay's favorite projects is one of our timber frame homes in Pennsylvania. The couple was downsizing after three decades of living in expansive houses. They purchased a unique piece of woodland property for their dream home.
By modifying our Greenfield plan in our Cape Home Series, the homeowners found the perfect scale and intimacy to fit the property's natural attributes. Although their favorite floor plan is from our Cape Series, the look and feel of our Adirondack Timber Frame Homes really captured their hearts. Because we are adept at full customizations, we were able to take their desired floor plan then scale it down while adding exterior siding, custom timbers, and an entry gable to give the homeowners the look and feel they wanted, all in a way that reduced the overall cost.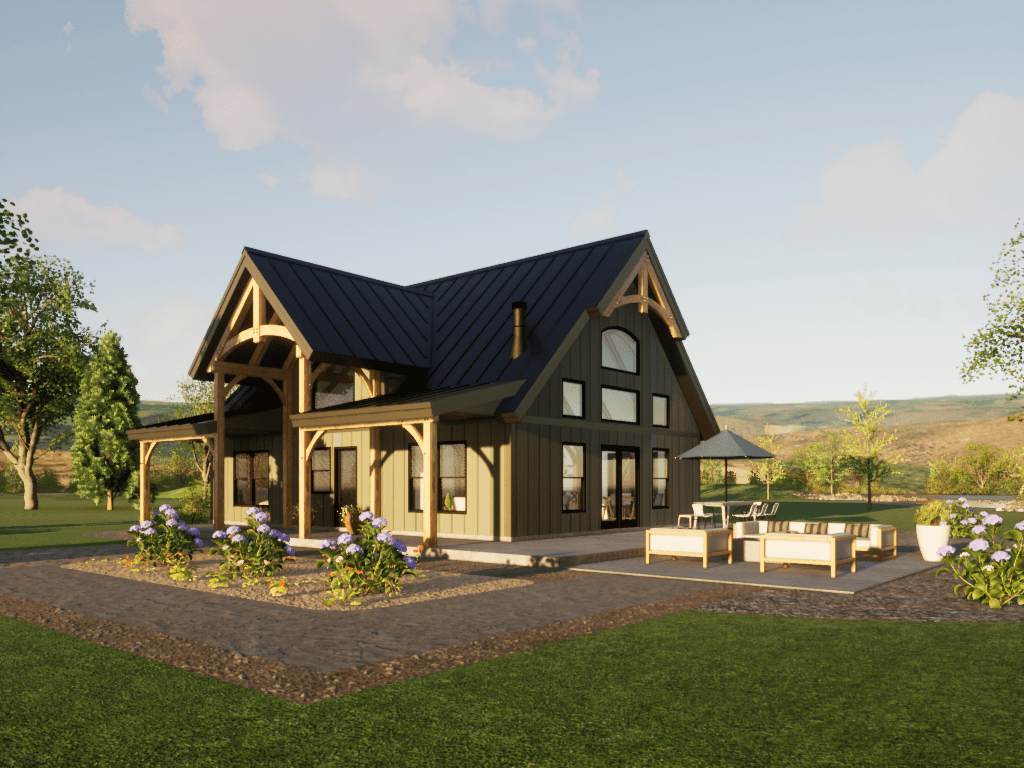 "The homeowners had such excitement and energy, making it such a memorable project," Jay recalls.
Start Dreaming!
Learn more about our Cape Home Series and Adirondack Timber Frame Homes. You can even explore our timber frame home plans by your desired size, the number of bedrooms, and levels, all of which you can customize to your tastes. Contact the Woodhouse RPM in your area for a friendly and detailed conversation.