Cape Series Homes
The stunning post-and-beam structure of the Cape Series homes uses an insulated shell that lends a polished, traditional feel to its design, proving that timber frame homes can (and should!) extend far beyond the woods. From the outside, these homes appear to be one story; however, the steep, gabled roof with dormers allows for spacious bedrooms on a discreet second floor, which are easily accessed by the centrally-located straight run staircase within the open floor plan. The traditional feel of the Cape Series homes combined with the gorgeous wraparound porches that are typical of Cape Cod architecture makes it fit just as well in a suburb as it does in the woods or on the seashore.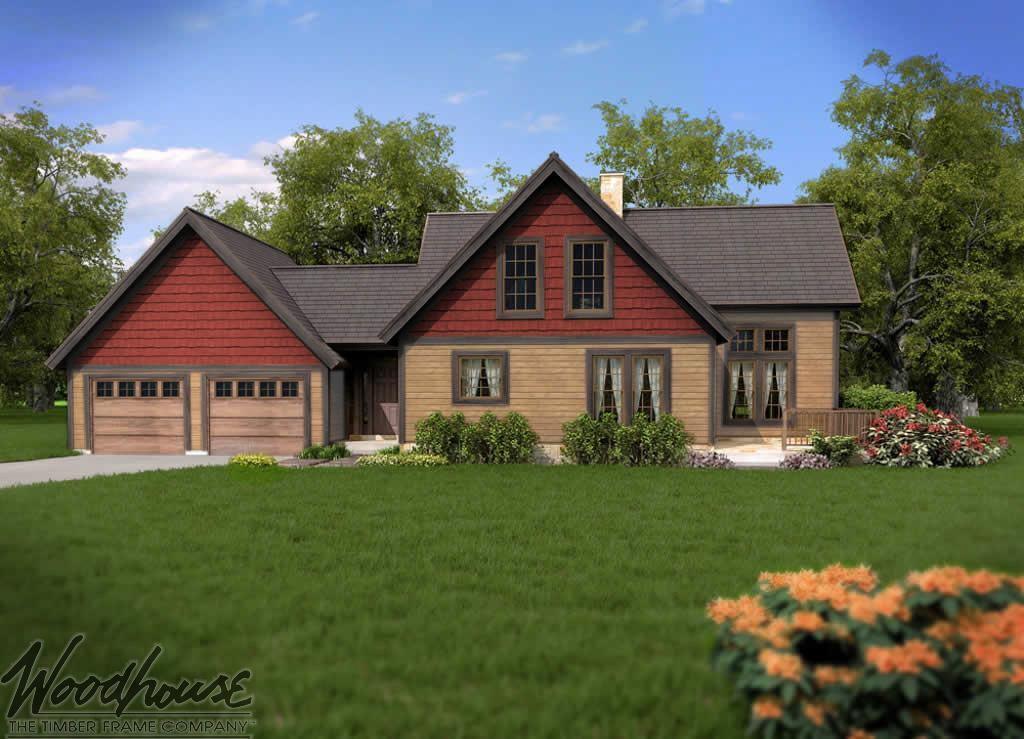 1st Floor – 1,294 sq ft
Kitchen – 13'6″ x 11'6″
Dining Room – 13'3″ x 11'7″
Great Room – 16'7″ x 19'11"
Master Bedroom – 13'3″ x 16'9″
Master Bathroom – 13'3″ x 5'11"
Laundry Room
Powder Room – 2'11" x 6'2″
2nd Floor – 693 sq ft
Bedroom 2 – 13'6″ x 10'1″
Bedroom 3 – 13'3″ x 10'1″
Bathroom 2 – 8'11" x 7'10"
Loft
Features
Optional Garage
Covered Porch
Deck
Storage
Dream Home Budget Calculator
What does a timber frame home cost in your area? Answer 20 simple questions and we'll help you figure out your budget.