Sales of newly built homes jumped 55% in June 2020—the largest annual gain since the housing crash more than a decade ago. This historic jump in new housing sales was driven by a variety of factors, including:
The COVID-19 pandemic accelerated the flight to the suburbs or rural markets
A sharp decline in the supply of existing homes for sale
Increasing consumer preference for new, high-tech homes with all the amenities for work and schooling
Mortgage rates that are inching toward historic lows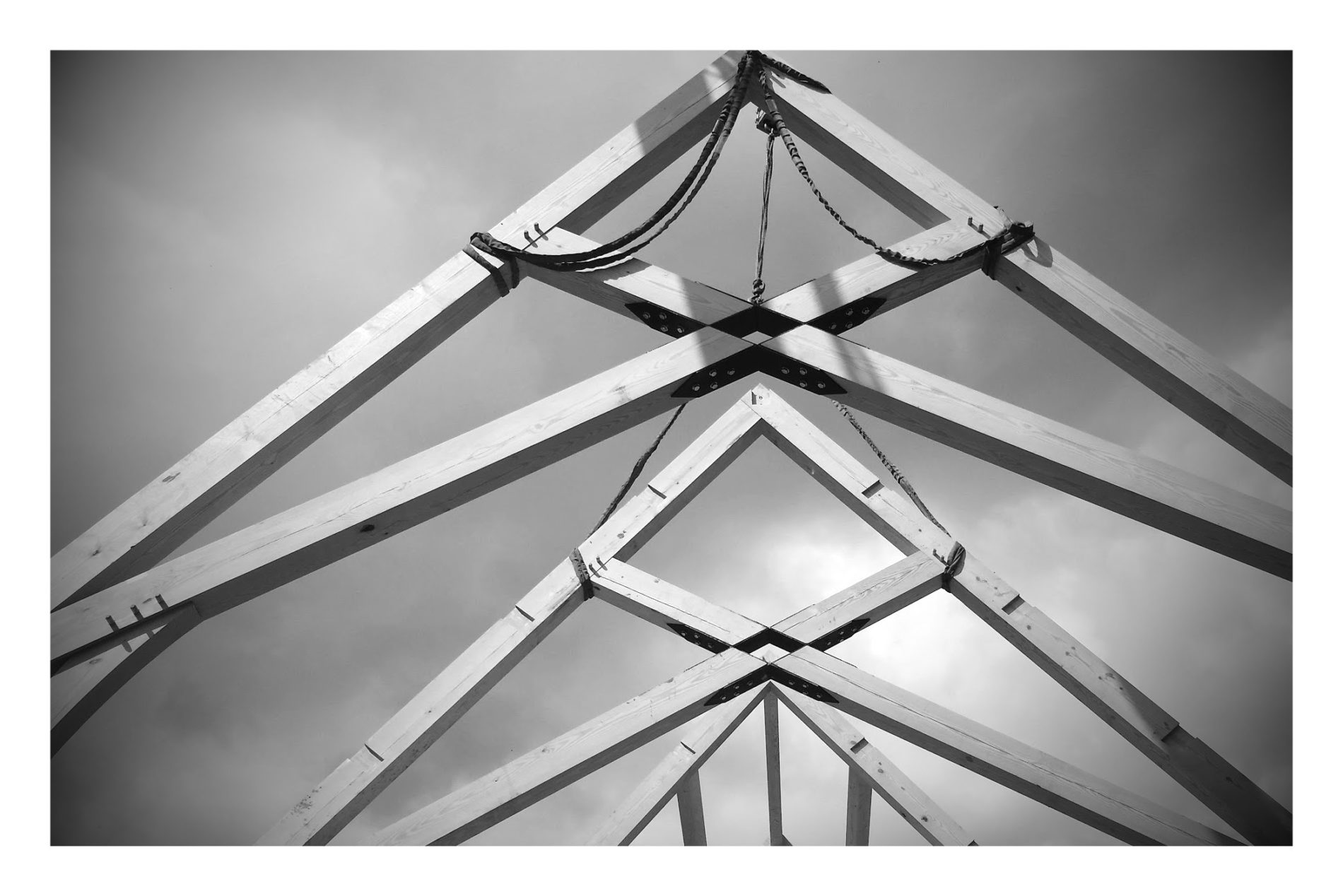 How will designers and architects adapt to this growing demand? One solution is to outsource design and CAD needs to Woodhouse—The Timber Frame Company.  By collaborating with Woodhouse on bespoke timber frame homes and commercial structures, one can instantly add significant depth of talent to an architectural firm's capabilities without any addition to your payroll.
Three-Dimensional Graphics Earns Accolades
Adding technology that allows customers to get a feel for their design from the comfort of home will be crucial in earning the trust of clients in the age of Covid. That's where Woodhouse can help. Through each iteration of a design, Woodhouse provides three-dimensional fly-throughs of the design graphically illustrated on the project's building site. This earns high marks from architects for clearly communicating how the design will live.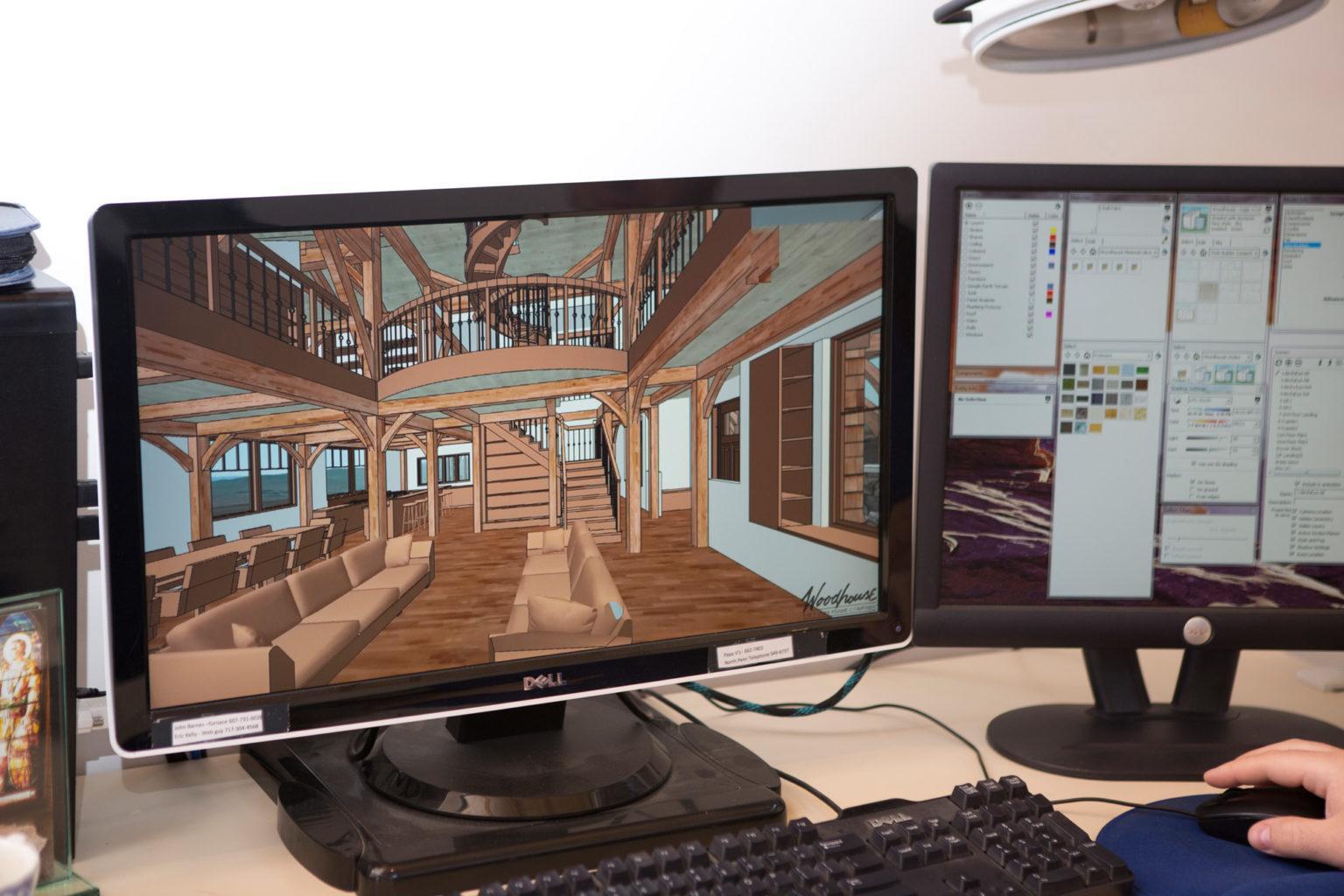 Architect Jeff Wilkinson, who recently designed a nearly 6,000 square foot custom timber frame home in upstate New York's Catskill Mountains, positively described the experience.
"Being an analog guy in a digital world, having that three-dimension capability was important to me specifically," says Wilkinson "It's great for the client as well. Overall, Woodhouse was always on top of the production schedule, helping everyone on the project keep marching on. That was extremely helpful to me."
One-Stop-Shop for Design & Engineering
Residential and light commercial designer Doug Storck has built timber frame structures before, with one company providing a frame, another engineering, still another structural engineering, he found the process frustrating and time-consuming.
"It was a struggle to keep everyone on the same page and keep moving the project forward," Storck recalls. But when Storck selected Woodhouse to provide a building system for a 3,000-square-foot timber-framed restaurant in Deep Creek, Maryland, he was amazed how much smoother the project went—even during a pandemic.
"I would recommend Woodhouse to other designers and architectural firms because it takes a lot of the burdens off your table. One doesn't have to go through multiple trades.  Woodhouse provides design services and engineering," he said. "They provide the most complete package, a timber frame that has unsurpassed quality in the wood, all the joints fit together perfectly, no checking or knots."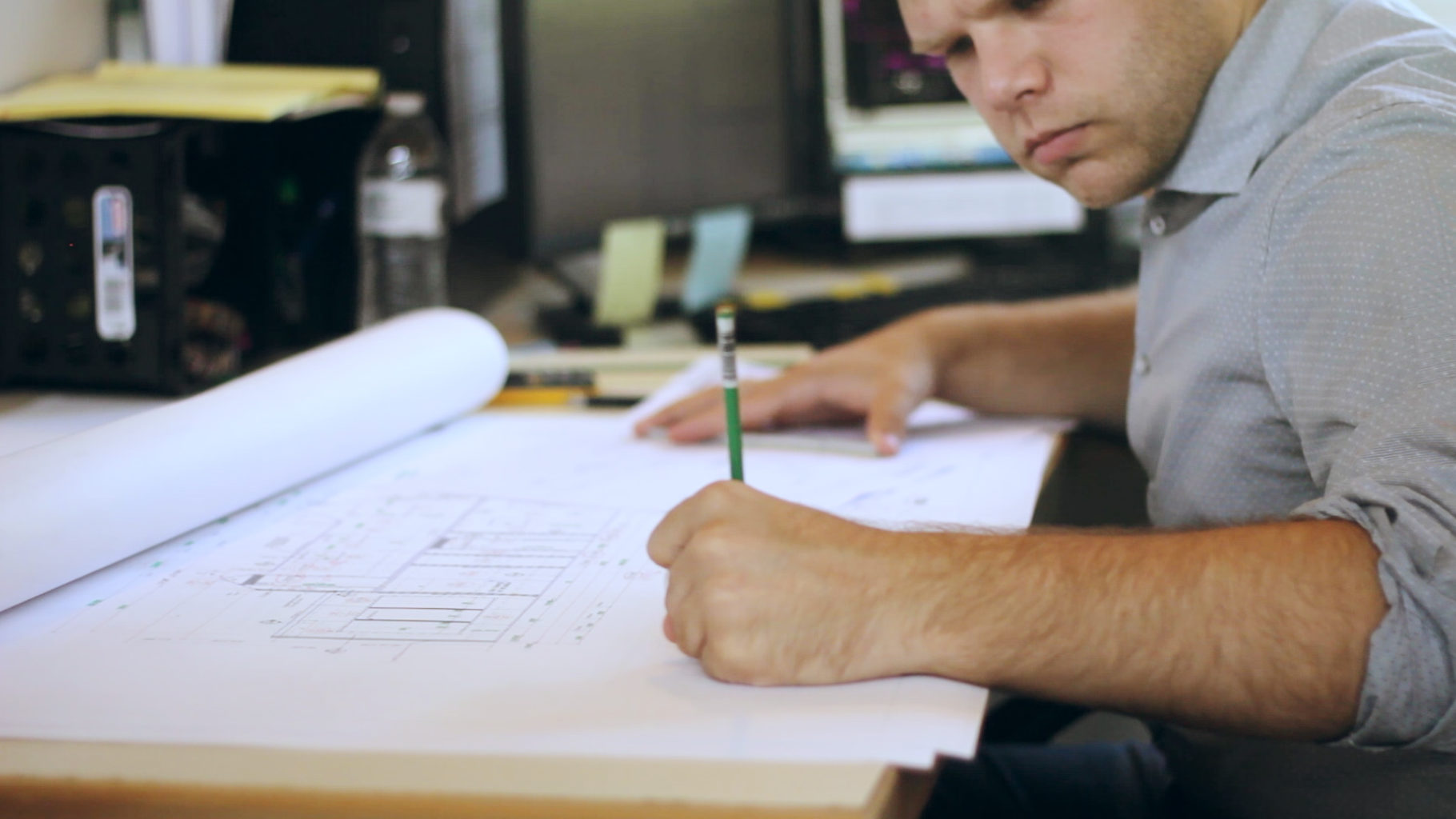 "The structural insulated panels were all pre-cut precisely to enclose the frame. Windows and doors were engineered perfectly. Their CAD person ensured the structure met all ADA and fire code requirements and all building code requirements from the footing to the roof system," he added. "All delivered on time with unsurpassed aesthetic appeal, during a pandemic, that's a ringing endorsement of their technical abilities."
Wilkinson was also impressed with the in-house design and engineering talent at Woodhouse. "We didn't need an outside engineering firm on this project. Whether it was the use of Douglas fir or another wood species, Woodhouse did the truss design detailing strategically," he said. "They really know their stuff."
Woodhouse Provides CAD Assistance
Before computer-aided design (CAD) and computer-aided architectural design (CAAD), architects used pencil or pen and paper to draw their design plans. Some still prefer it, before transferring them to CAD or CAAD. Wherever your architectural firm falls on the design and software spectrum, Woodhouse can help. The Woodhouse design team can convert scanned drawings to CAD formats such as DWG, DXF, or cloud-based CAD. This makes it easy to share and collaborate on designs.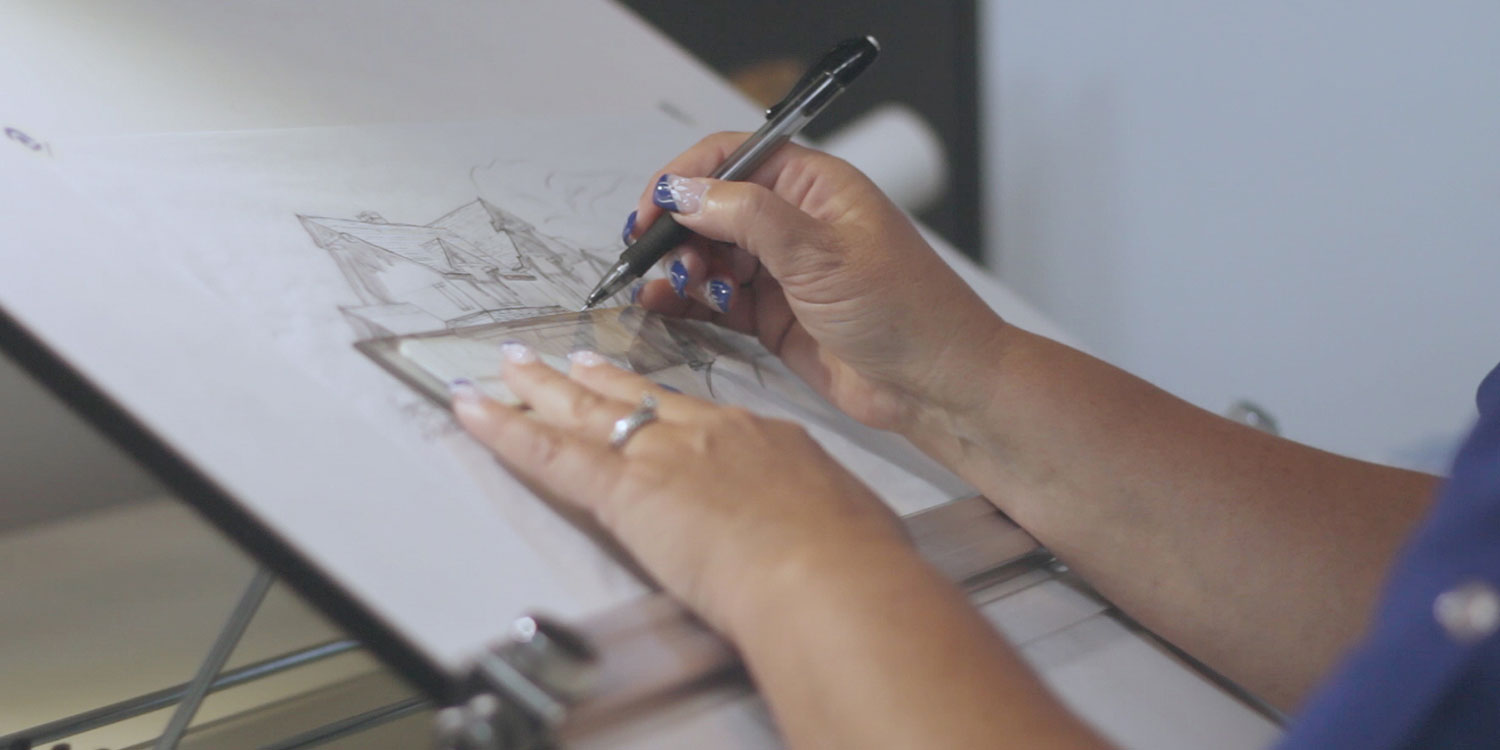 Architect Raymond R. Lefebvre, who has built multiple timber frame homes using Woodhouse's building system, says he prefers to do rough sketches that meet the approval of his clients. "Then I just turn them over to Woodhouse design team for them to create the CAD drawings," he says.
Architects no longer have to start from the beginning every time they revise a design, they can easily copy any feature from one design to another. This speeds up the process of editing and revisioning, by allowing designers to create sleeker and more extensive plans thanks to the precision, accuracy and 2D/3D capabilities offered by CAD.
Energy Efficiency Comes Standard
Woodhouse's building system produces the most energy-efficient structures on the market, enabling architectural firms to add a whole new capability to their portfolio. Homes and commercial structures crafted by Woodhouse can easily meet or exceed even the strictest of energy codes. That's also good news for architectural firms aiming to meet the National Green Building Standard or LEED (Leadership in Energy and Environmental Design). Woodhouse structures can meet or exceed either standard.
How To Get Started Collaborating with Woodhouse
If your architectural firm would like to add elegant rustic wood structures that outperform conventional construction by a wide margin, as well as help simplify the design and construction of one-of-a-kind projects, contact us or reach out to one of Woodhouse's regional project managers. Woodhouse's capabilities can help your firm reach a whole new demographic in clientele.
Looking to read more? Find all architect content here.