Visit Woodhouse®
Come visit us in person.
Contact Us to Book a Stay at the Guest Suite
Visit our campus and learn how we can make your dream a reality!
We encourage anyone thinking about building a Woodhouse product to visit our headquarters outside of Mansfield, Pennsylvania (midway between Elmira, New York and Mansfield, Pennsylvania).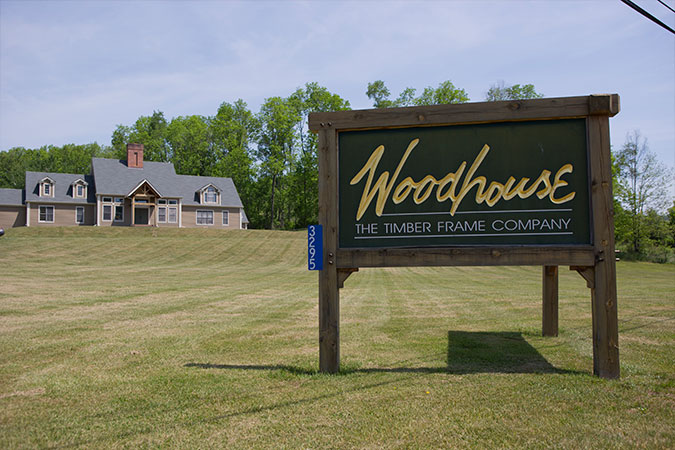 Our Campus
Tour our model home, watch timbers being cut in our workshop, meet our all-star design team, and learn why Woodhouse has been the premier choice for timber frame homes since 1979.
Our model home has served as our corporate headquarters and when you call Woodhouse, this is where you'll find a friendly voice on the other end. The model home serves as offices to several members of the Woodhouse Team and provides some great examples of various wood species and joinery techniques as well as serves as an excellent starting point for your visit.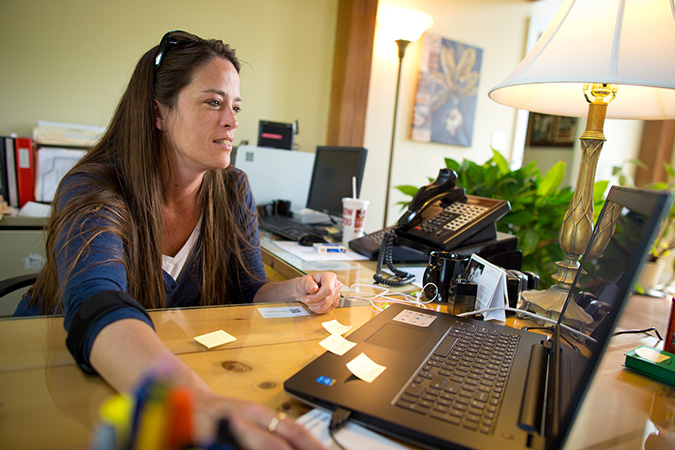 Next door in our design studio, meet our all-star design team, who are ready and waiting to make your ideas come to life. Our staff of architectural designers can walk you through the entire process in creating spaces that are only limited by your imagination.
Then, cross the street and watch as our Hundegger CNC machine cuts the timbers that will become someone's very own dream home. Our team of skilled craftsmen will then hand-finish each and every timber, and pre-fit the package to ensure a speedy installation upon delivery.
The Guest Suite
Don't sweat where you're going to stay while you're in town. We've got that covered. Our timber frame guest suite is located right on the Woodhouse campus. This cozy, fully furnished cottage includes cable, internet, a full kitchen, and a warm and welcoming timber frame experience!
While you're in town, visit the nearby Pennsylvania Grand Canyon. Located in the heart of the Pennsylvania Wilds, the Woodhouse campus is just a short drive to this natural landmark. The canyon spans nearly 30,000 acres and is home to spectacular views and a plethora of wildlife. Hiking, biking, kayaking, canoeing, and horseback riding are just a few of the activities offered at the canyon.
Or, just unwind and enjoy the scenery as you plan your timber frame home.
Also nearby, check out the many wineries of the
Finger Lakes
of New York. Several members of the Woodhouse team call the region home, and we have several homes available to show you in that area of New York. While you're there, enjoy a glass of award-winning wine at one of the dozens of wineries along Seneca, Canandaigua, Keuka or Cayuga Lakes.
Contact Us to Book a Stay at the Guest Suite
Woodhouse® Guest House VR Tour
VR Tour Navigation Instructions:
Use arrow keys on keyboard to move forward/back, left/right
Use the mouse to look up or down, move left/right
Move forward by clicking on a pathway ring.
Full screen-lower right icon.