Timber Frame vs Log Homes
Looking to understand the difference in timber frame structures and log homes? Use this guide to see how these two construction styles stack up!
Log homes and timber frame homes share some key features: they're often both situated in breathtaking locations, surrounded by nature. They're customizable and boast wide-open living spaces inside. They showcase the beauty of wood and allow their inhabitants to reap the benefits of living among natural materials.
That being said, there are some important differences between timber frame and log homes. Ultimately, these two building methods represent two very different styles of construction and timber frame homes boast advantages that log homes cannot compete with.  In this article we'll review the key differences between timber frame and log homes.
Timber Frame vs. Log Home: Construction
Log homes are built by stacking logs horizontally on top of each other, creating load-bearing walls. Due to the nature of log home construction, this means both the exterior and interior walls are log, limiting your aesthetic options.
Timber frame homes use a time-tested construction method to create some of the world's strongest structures. Big timbers come together in a carefully planned and artfully crafted frame using interlocking joints. Woodhouse distinguishes itself from other companies by using "housed" joints, wherein a pocket is created in one timber to contain the entire end of another timber or frame member. This wards off twisting and checking and hides any gaps that may appear as timbers shrink. This extra step takes more time and care, and since the effects of skipping this step are not noticeable until years later, many timber frame companies don't bother. Woodhouse distinguishes itself by housing all timbers wherever it's appropriate to preserve the home's appearance for multiple generations.
Learn more about what makes timber frames the world's strongest structures here.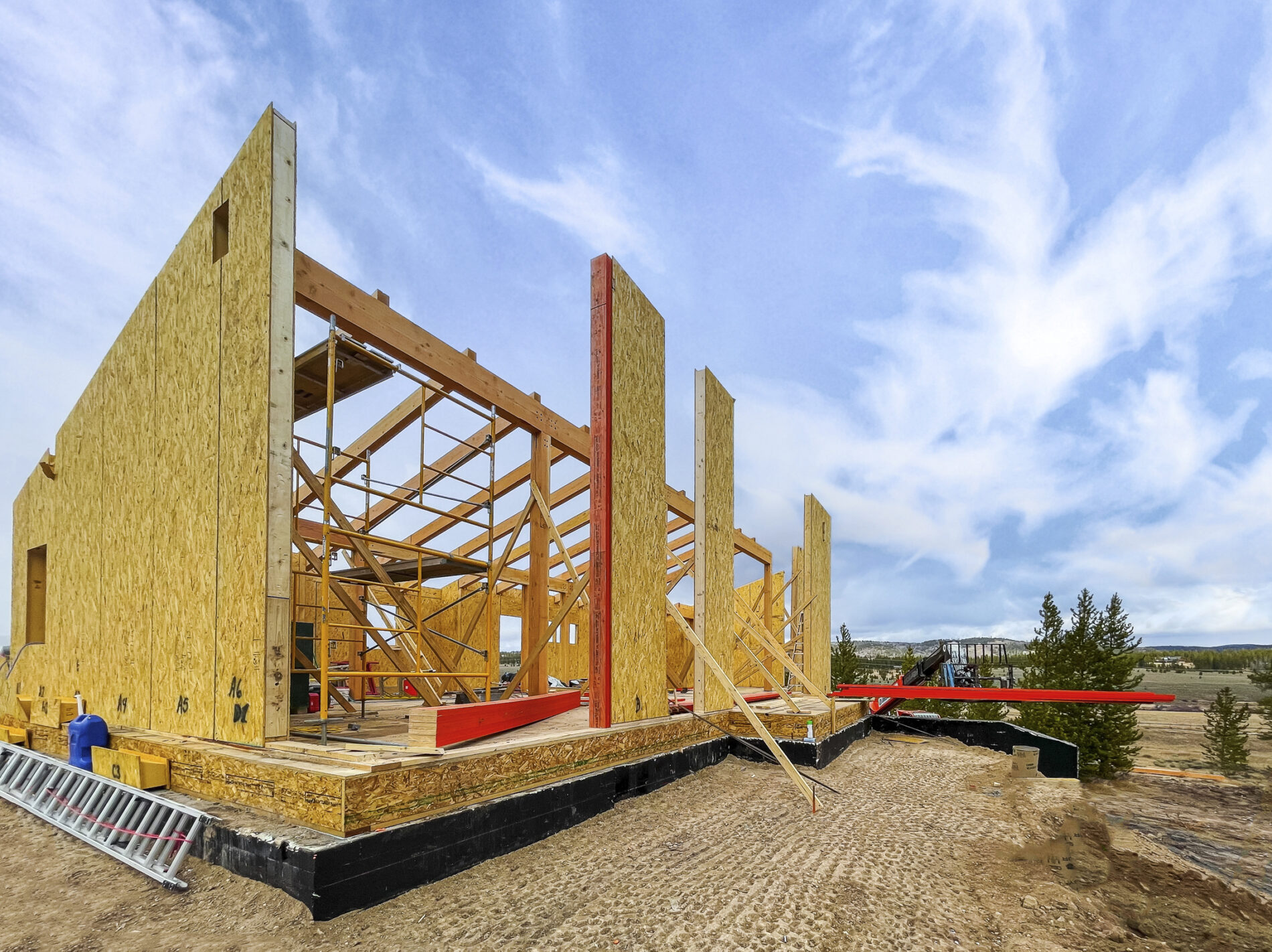 Timber Frame vs. Log Home: Energy Efficiency
Thanks to the opportunity to take advantage of passive solar, innovations in structural insulated panels (SIPs), and inherently green building methods, timber frame structures showcase some of the highest energy efficiency you can achieve.
Energy efficiency has become a top priority for many home builders, and Woodhouse is no different, having provided beautiful but sustainable homes for more than four decades. After all, it's in our heritage; initially called "Solar Northern Post and Beam," Woodhouse was formed in 1979 by Steve Keller and an MIT-graduate architect. The focus of that little company was to build beautiful, energy-efficient homes utilizing passive solar design principles and state-of-the-art insulation technology.
Learn more about Woodhouse's history of building green here. 
Every Woodhouse home or commercial structure is enclosed with a  SIP enclosure system because we believe it is the highest value system we can provide. Not only does a pre-cut SIP enclosure system reduce package erection labor, but it also results in the highest energy-efficient structure available in current building technology. Homes insulated with SIPs use 30-70% less energy than conventional counterparts.
Learn more about SIPs here. 
Another benefit of building a custom timber frame home with Woodhouse is the opportunity to take advantage of passive solar energy, which utilizes the relative passage of the sun as a heat source that is readily available and absolutely free. By positioning your timber frame home to face "solar south," you can collect the sun's heat through your windows.
Learn more about how Woodhouse can help you take advantage of passive solar with your timber frame home here.
Timber Frame vs. Log Home: Interiors
Timber frame and log homes both emphasize the beauty of wood as a building material and both offer wide-open living spaces within the structure's strong walls, but timber frame homes offer aesthetic flexibility that log homes simply cannot. The interior of a timber frame home allows for more customization than is possible with a log home, thanks to fact the walls and roof are attached to the frame. Whereas, in a log home, the logs are the walls, both inside and out.
Learn more about the opportunity to customize the materials and details of your timber frame home's interiors to fit your specific style here.
Timber Frame vs. Log Home: Exterior
Log homes and timber frame homes may sound similar, but in comparison, they look very different. Timber frame exteriors can be finished in any way you wish including wood siding, composite siding, brick, stone, or even log siding. Log home exteriors cannot be finished with siding, brick or stone. Both offer the rustic beauty of wood that appeals to many homeowners, yet each style has unique advantages and limitations.
If you love the idea of building your future home with wood, take a look at the differences between log and timber frame exteriors here.
Timber Frame vs. Log Home: Costs
Most custom homes, whether they are log, timber frame, or otherwise, will cost between 10% and 30% more than a non-custom house. Around 50-60% of the costs are in the functional areas of the home – kitchens, bathrooms, mechanicals, floors, cabinets, masonry work, fixtures, closets, appliances, trim, stairs, paint, counters, gutters, hot water, dimmers, and everything else in between!
Learn more about the cost differences between timber frame vs. log homes here.
Ready to Plan the Timber Frame Home of Your Dreams?
We began our tradition of crafting the very best timber frame and post-and-beam homes in 1979. By using the finest materials and providing the highest level of personal service, Woodhouse® The Timber Frame Company has set the industry standard for quality and client satisfaction in timber frame home design. See for yourself by checking out our gallery of beautiful custom timber frame homes and contacting Woodhouse today to get started on your own dream home!
Check out the resources below to learn more about the differences between log and timber homes: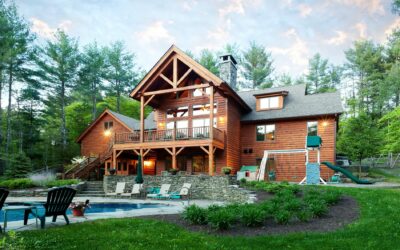 Timber Frame homes are built to last, and their strength and durability make them the perfect legacy home to be enjoyed by you and generations to come. Timber frame homes have withstood the test of time for centuries in locations across the globe. Timber frame homes are more resistant to the effects of the outside elements and potential disasters such as earthquakes, hurricanes, heavy snow, and tornadoes