Many of the people who are attracted to the striking good looks of timber frame houses may also be interested in log homes. When it comes to comparing the two, is there a significant difference in price? Here's how to compare the cost of timber frame vs log homes.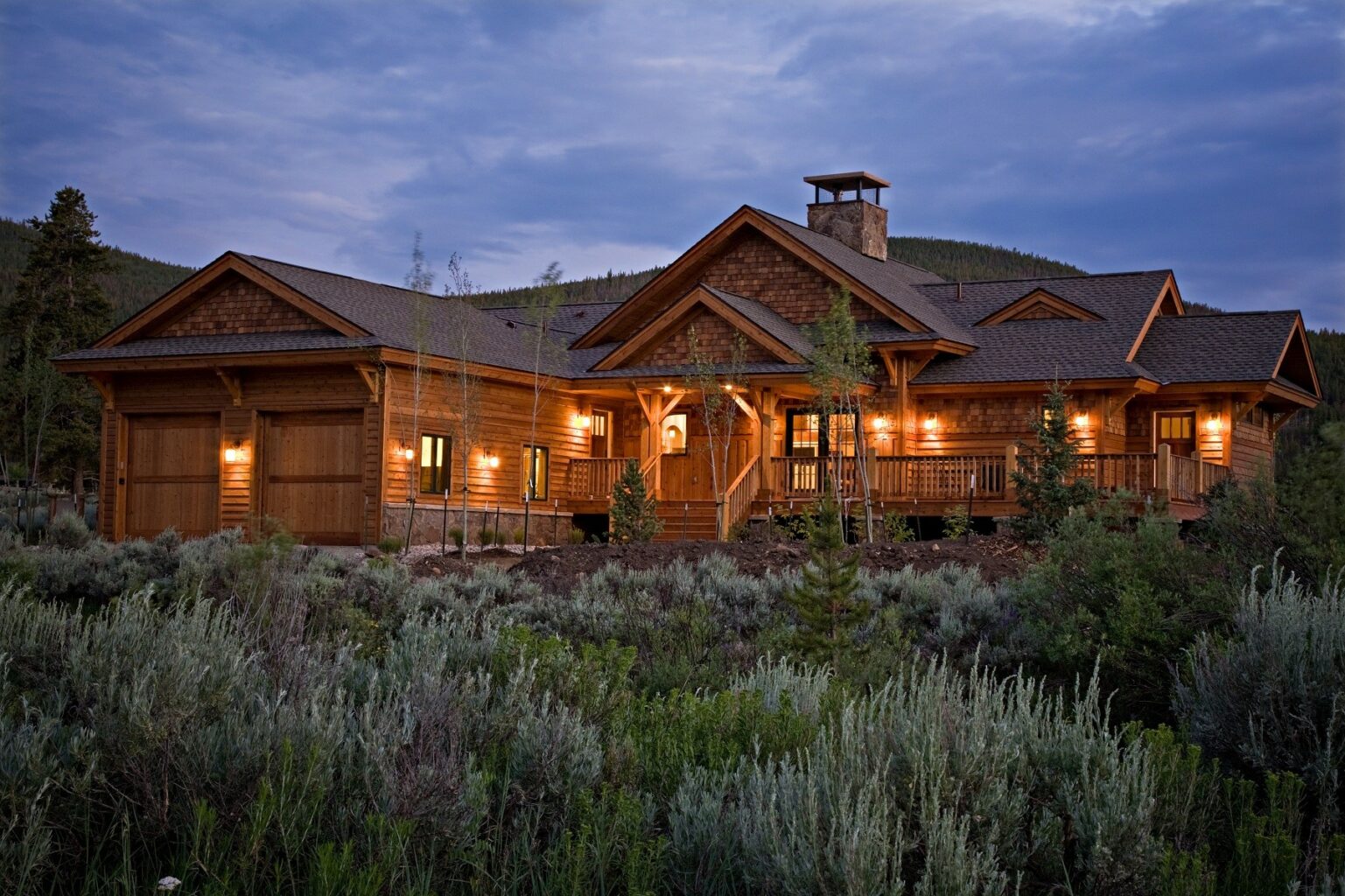 Key Functional Areas
Most custom homes, whether they are a log or timber frame house, will cost between 10% and 30% more than an equivalent, conventionally-built structure. (That being said, the performance and structure is far superior to a conventionally built home due to the energy efficiency of timber construction and structural insulated panels.) Around 65-75% of the costs are in the functional areas of the home — kitchens, bathrooms, mechanicals, flooring, cabinets, masonry work, fixtures, closets, appliances, trim, doors, paint, counters, siding, lighting, and everything in between! Extensive luxury options and upscale finishes can impact the cost of a home more than the choice between a log or timber frame house.
Because the connection between cost and scale is impacted by selections, the cost per square foot is not always the most reliable indicator. On one end you can build a lower-cost, massive home. On the other, you can build a compact and expensive one. The base budget for building a log or timber frame home is around $300 per square foot, but is highly dependent upon region as some can start at $400 per square foot or more. The building site also affects the cost of the build. Properties with specific challenges — steeper, rockier, minimal access points — are pricier. To control your project's expenses, compile a budget with your Regional Project Manager (RPM) and builder on the cost of finishes. We'll help you pinpoint costs before you commit to your timber frame home journey.
Energy Efficiency
When weighing the cost between a log and timber frame house, there is more to the equation than the initial build. In our timber frame houses, we use structural insulated panels (SIPs). The use of this building system translates into an efficient construction process that saves time and money. The cost-saving benefits of SIPs extend through the life of the timber frame home in the form of exceptional energy efficiency and increased safety features.
Customization Opportunities
Not all costs are measured in dollars. Log homes may carry an opportunity cost when it comes to customizing from a kit. Timber frame houses have a unique feature in that the external walls carry the home's structural weight. Because internal walls are not load-bearing walls, they can be moved to create larger rooms and be fully reconfigured. All of our timber frame home plans have endless possibilities for full customization so you can achieve your dream home.
We Can Build Your Dream
Start the process to design and build your new, custom timber frame home with an appropriate budget. Contact us or reach out to your Woodhouse RPM for an easy-going and honest conversation about your dream timber frame home and budget. Our team of experts at Woodhouse will develop plans that work for you, your lifestyle, and your financial well-being.