Woodhouse is proud to support the communities where we live and serve. Our passion for producing craft of the highest artistic and structural caliber extends to all of our work, from our for-profit projects to our philanthropic efforts. We are excited to be able to present our heritage in everything we do while maintaining our commitment to environmental responsibility and service in our local communities every day.
Sustainability
Our commitment to service and sustainability is at the forefront of what we do and how we build. Our identity as "The Timber Frame Company" upholds our philosophy of bettering the environment in three key aspects: sustainability, efficiency, and longevity. Since timber frame buildings use less wood than stick-built structures, we are able to decrease the number of cut trees and increase the sustainability of our forests. Each Woodhouse timber frame is enclosed in the most effective foam-core structural insulating panels, which allow our homes to use 30 – 70% less energy. These energy-efficient homes are then better equipped to last much longer than the average new American home, withstanding everything from wear and tear to natural disasters.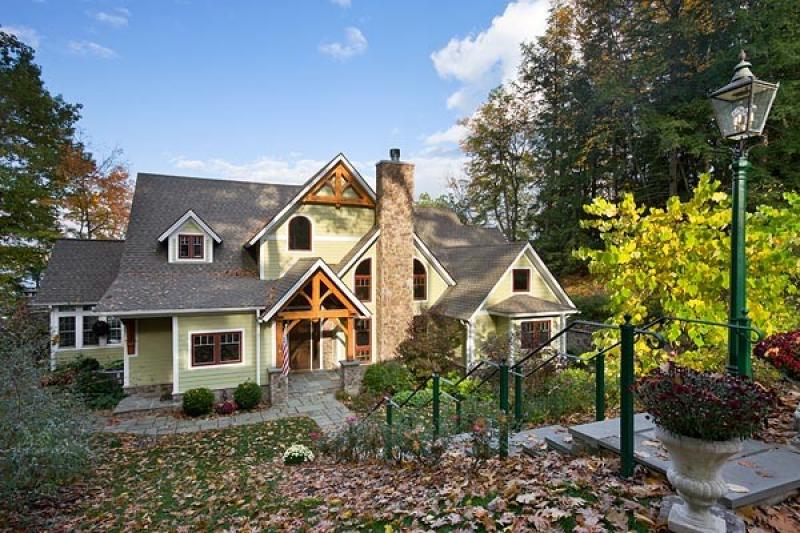 We enjoy finding opportunities that allow us to do our part by supporting our communities and the environment. One way that we are able to do this is by donating our timber cut offs to our employees and local families in need to help them heat their homes during the colder months.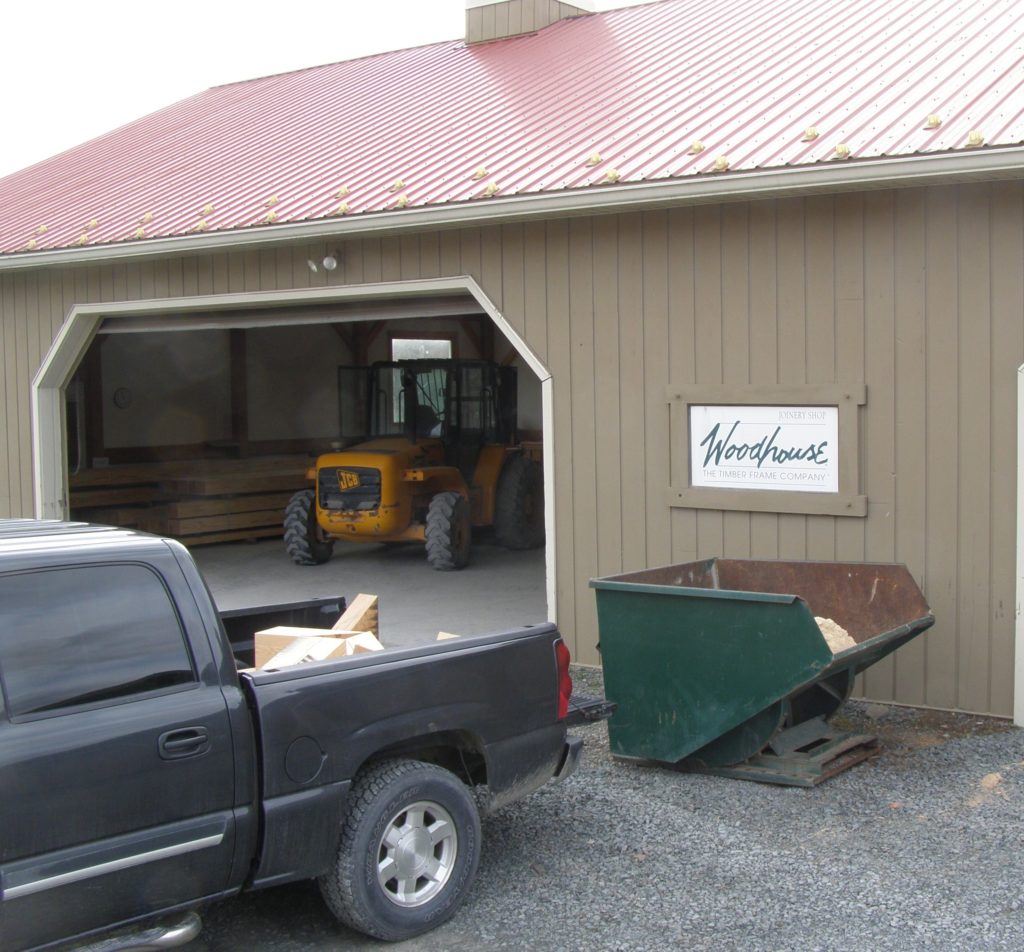 We also donate our saw dust to local dairy farmers to use as bedding for their livestock.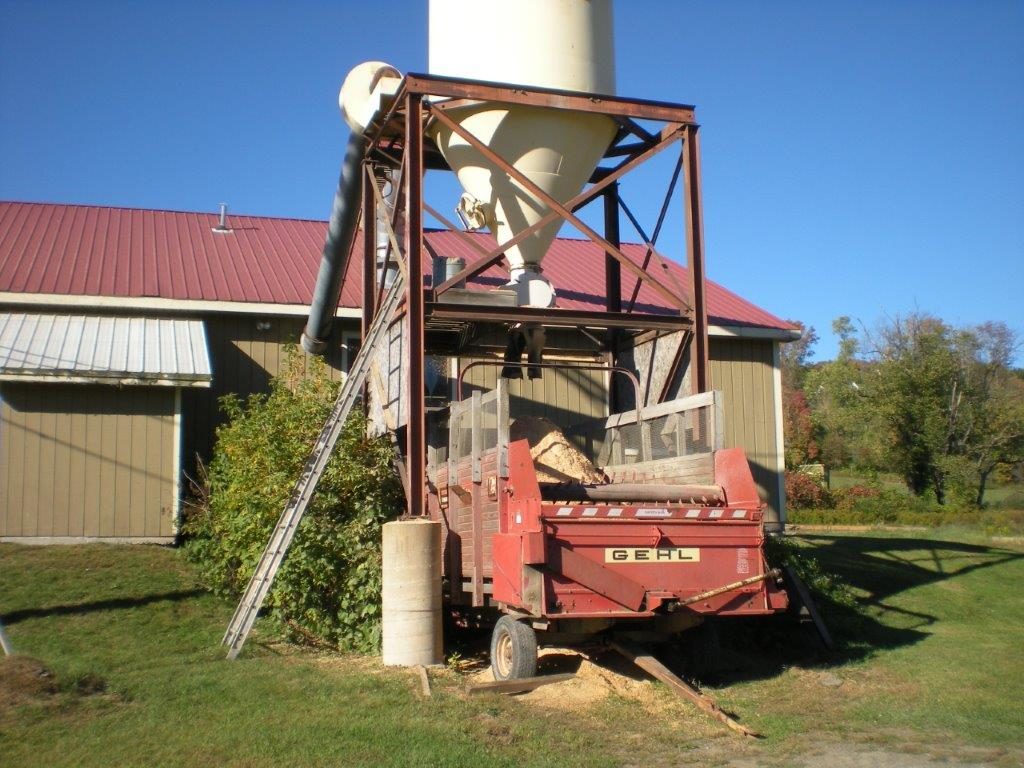 Pro Bono Projects
While our custom and pre-designed timber frame homes remain the majority of our work, we are very excited to partner with local organizations and donate our skills to meet their unique needs. One example of this is our collaboration with Trumansburg High School, where we donated the design and timber frame elements for their concession stand.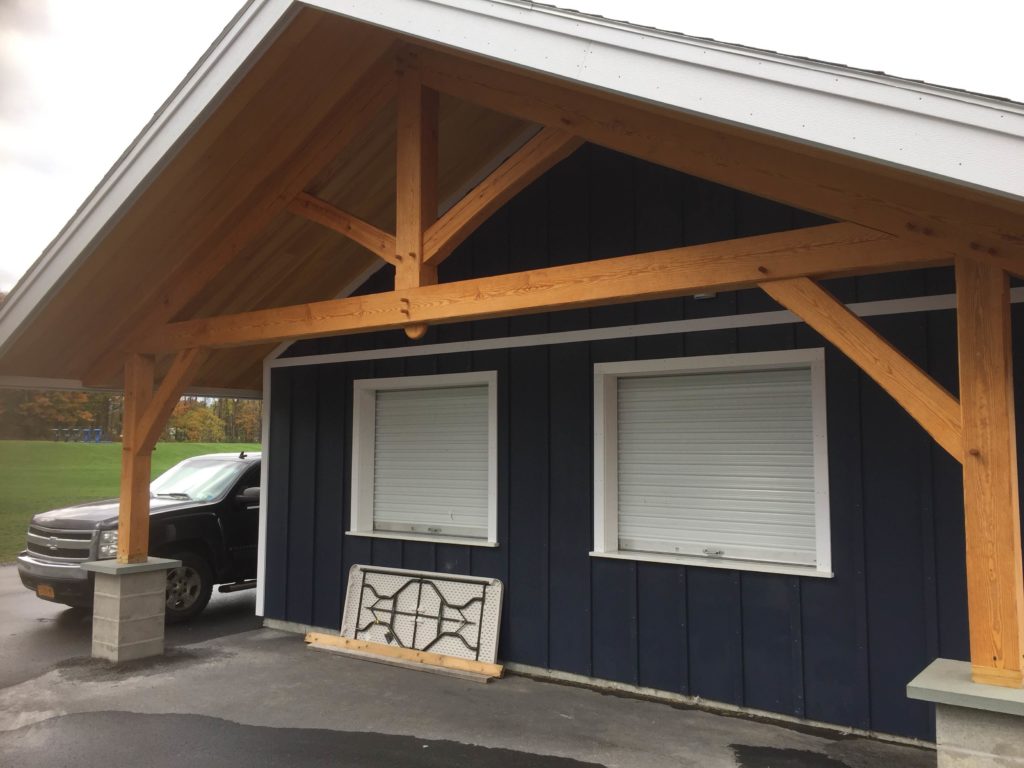 Another partnership that we are extremely proud of is with the Dream Factory of Central New York. This organization approached us to build a tree house for Isla, a very special young girl who is losing her sight due to Aphetic Glaucoma. Isla's dream was to have a deluxe treehouse, complete with zip line. We are excited and humbled to have done our part to make this little girl's dreams come true.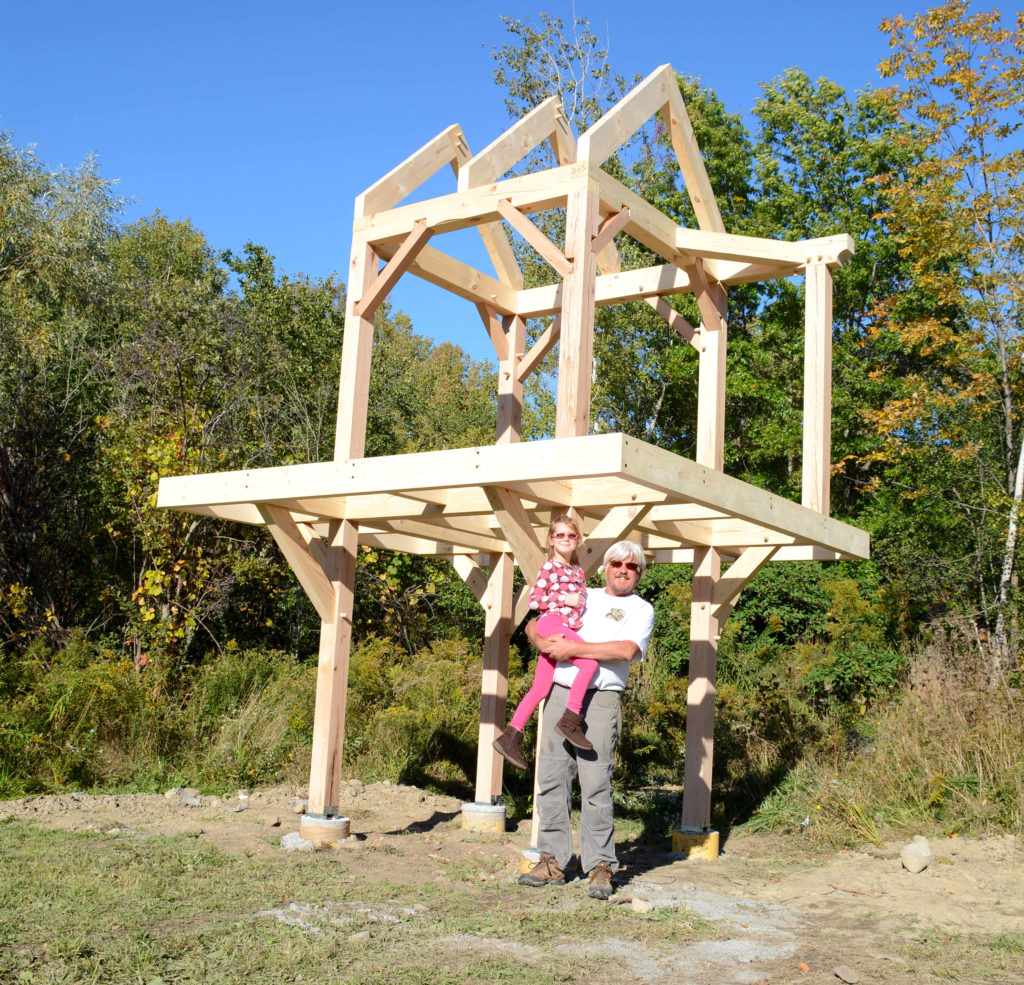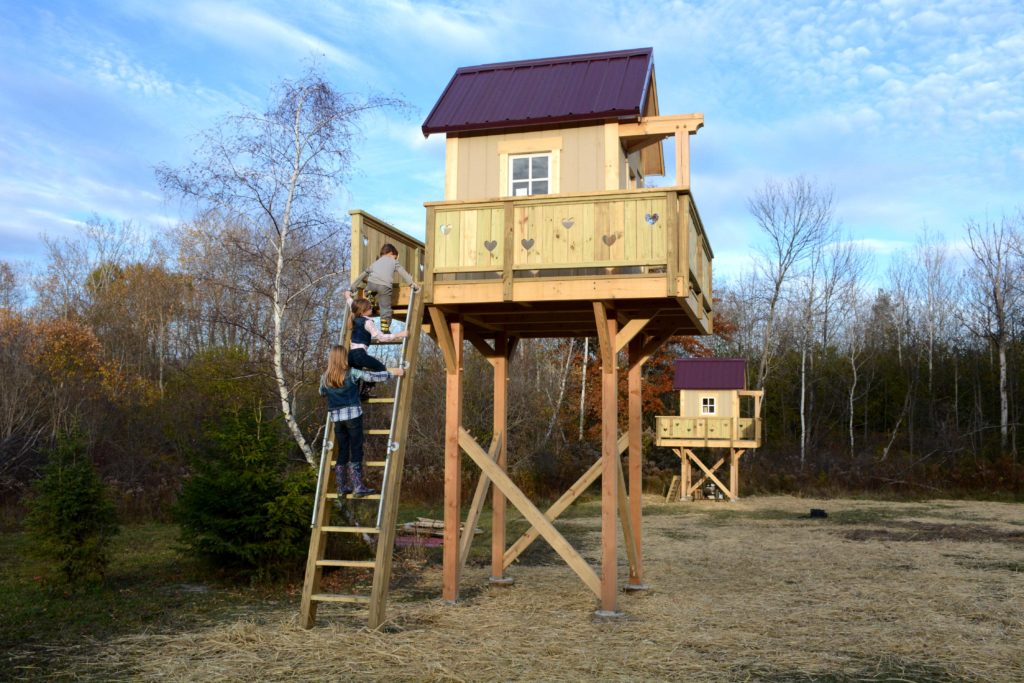 One of our most recent contributions was the donation of an oak and pine gazebo at Hospicare & Palliative Care Services in Ithaca, NY. We were so happy to have the opportunity to design the structure, provide building materials, and help build the gazebo.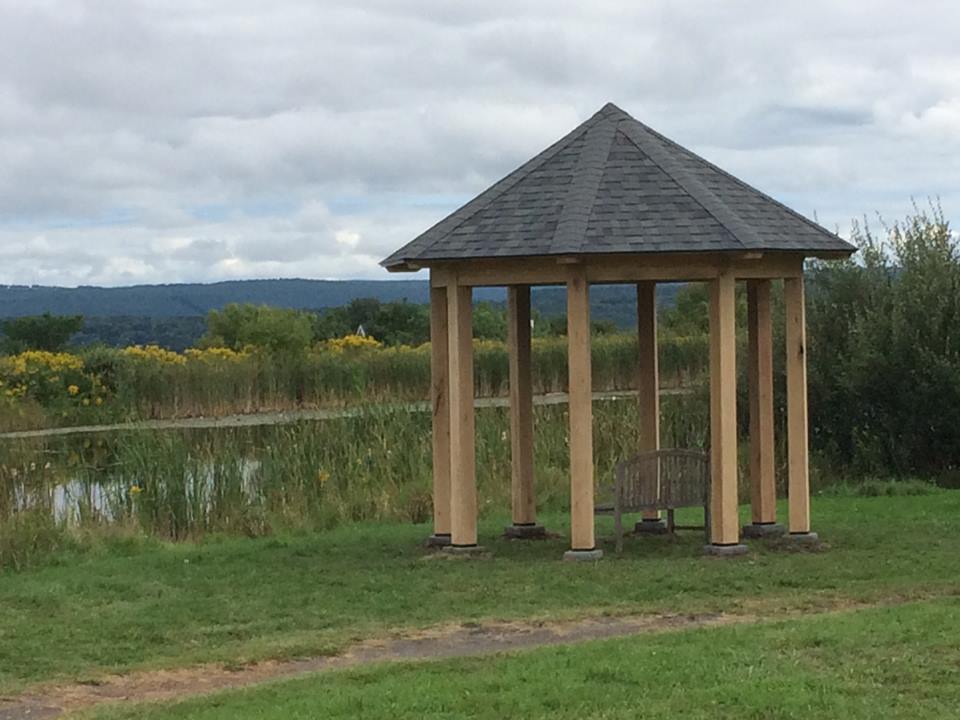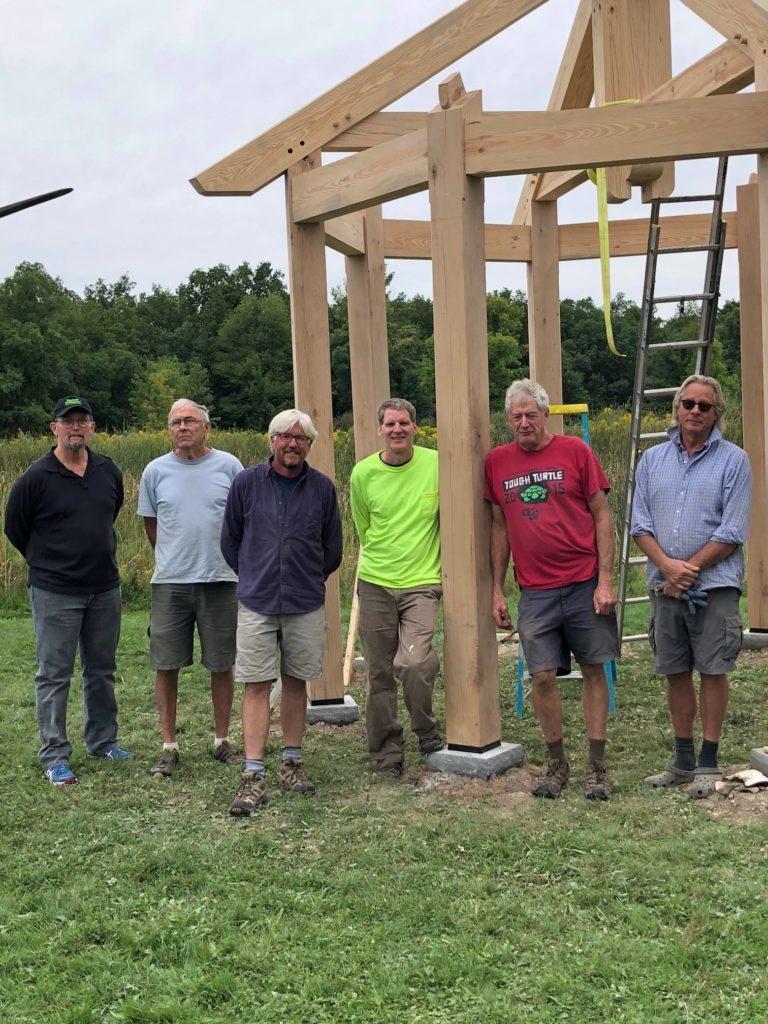 Carolina Elementary Pavilion
In the spring of 2021, as schools were acclimating to universal masking and social distancing after the height of the pandemic, principal Kristin Herman of Caroline Elementary envisioned creating an outside, fresh-air space for faculty meetings, teaching, art classes, concerts, picnics, and sporting events. Woodhouse and the Caroline community were more than happy to help make this happen. Woodhouse donated a significant portion of the timber frame package materials and design work and an anonymous Caroline community donor with support from the Ithaca City School District provided the rest.
View the blog to learn more – Pavilion Blog
View the full gallery – Pavilion Gallery
Community Partnerships
We are always looking for the best opportunities to give back to the community. If you would like to partner with Woodhouse on a pro bono project, please contact us and we will be more than happy to determine the best way we can assist.