Our cozy and economical WoodCottages are a big hit. The first floor is 1,145 sq ft & the second is 740 sq ft. Call us or email for more info:info@timberframe1.com or 877-674-7986.
These incredible designs pack in a lot of living space, timber frame style, and at a very affordable price. These cottage-style homes feature:
Exposed post and beam roof structure
Pre-manufactured and warrantied foundation and wall system
Energy efficient, pre-cut, structural insulated panels
The rendering and floor plans shown on this are one example of the WoodCottage series, please contact Woodhouse to discuss your specific needs.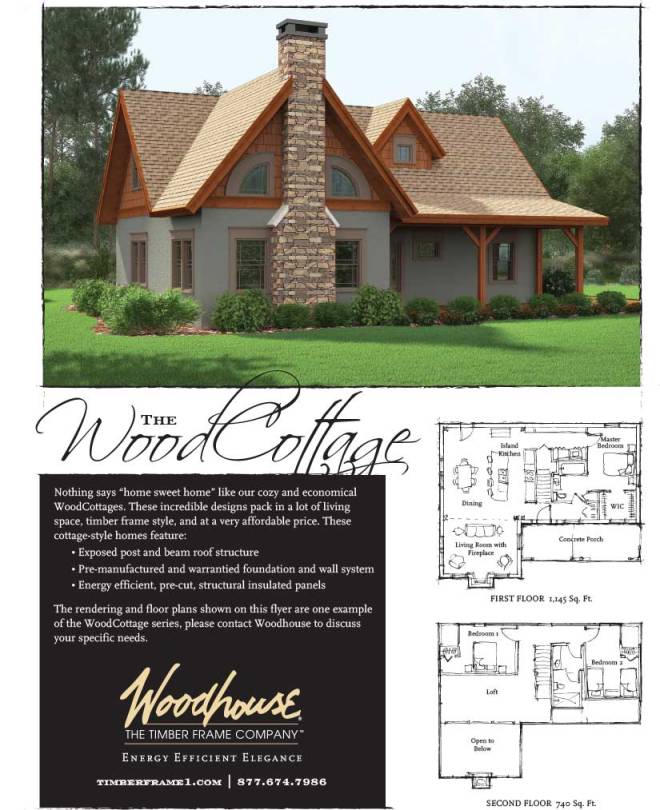 Filed under: floor plans, pre-designed, timber frame