When you breathe the same air every day, it can be hard to notice if the quality of that air diminishes over time. It's the water we swim in, as they say. On average, Americans spend nearly 90% of their time indoors, where concentrations of some pollutants are typically two to five times higher than outdoor concentrations, according to the EPA. That data, along with real-world examples from the latest pandemic, tell us that indoor air quality (IAQ) is a critical component of healthier buildings.
The good news is that there are easy ways to improve a structure's air quality control (and lifetime energy efficiency) by tightening your home's envelope, a building system already offered by Woodhouse: The Timber Frame Company.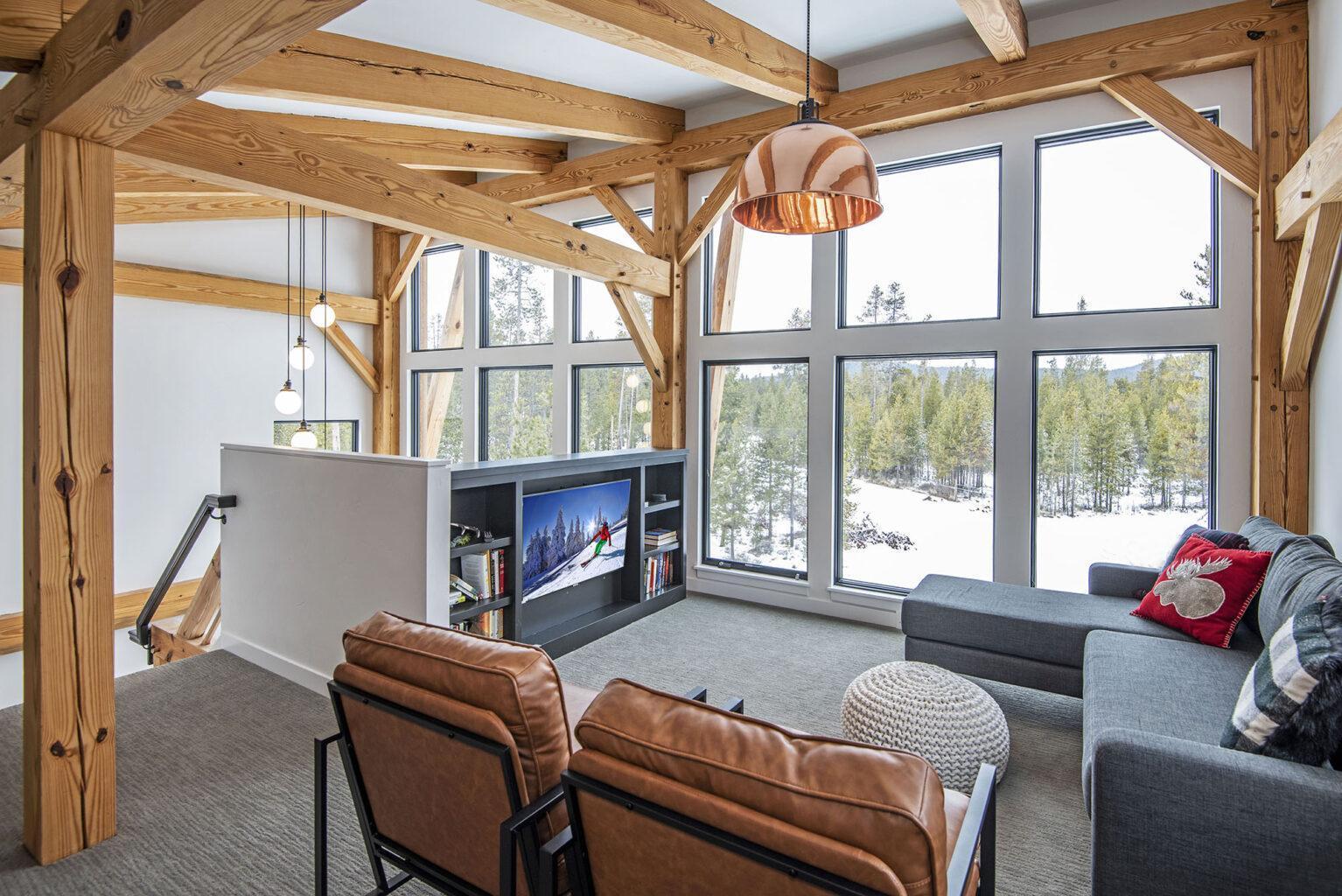 Tight Envelope With SIPs

The Woodhouse building system encloses timber frames with structural insulated panels—aka SIPs. These SIPs are created by injecting liquid polyurethane uniformly between two sheets of orientated strand board. Once installed, these SIPs create a tighter building envelope—three to five times tighter than typical enclosure systems. It dramatically reduces drafts, dust, pollen, and outside noise pollution. Residential and commercial buildings constructed with SIPs are so tight and free from drafts, they require mechanical ventilation.
"A SIP home or commercial building is an airtight envelope that keeps indoor air quality pristine thanks to controlled ventilation," says Craig Johnson, vice president of sales and marketing at Woodhouse. "These systems filter out contaminants and allergens, also allowing for incoming air to be dehumidified, reducing the possibility of mold growth.
"There are a variety of ventilation strategies," Johnson says. "These vary by climate, but most are relatively inexpensive and operate on automatic control systems."
These mechanical ventilators go by several names, including air-to-air exchangers, energy recovery ventilators (ERV), or heat recovery ventilators (HRV). These units pull fresh and filtered air into the structure while exhausting stale air to the outside, typically in a half dozen or more cycles every 24 hours.
"Since the SIPs cause the house to be very air-tight, the HRV/ERV systems are incredibly important to the home remaining healthy as they introduce fresh air into the conditioned home," says Diana Allen, architect and director of design at Woodhouse. "The year-round energy efficiency also means significantly lower HVAC bills, as well as less expensive HVAC equipment to install."
This method of enveloping the building can then be further enhanced with independent UV air filtration systems, which can be introduced to individual rooms to sterilize the air from any harmful bacteria or viruses.
Other SIP Health Advantages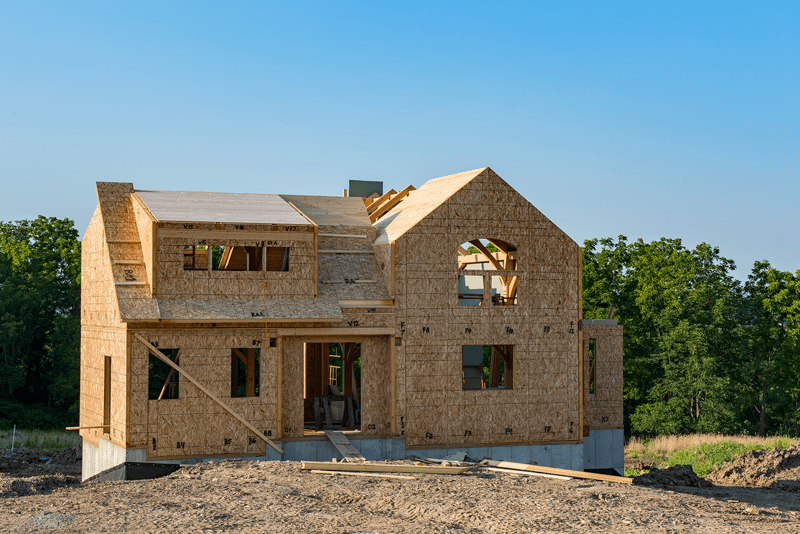 The foam insulation in the SIPs does not contain formaldehyde, chlorofluorocarbons, or hydrochlorofluorocarbons. This industry-leading product uses a specially designed polyurethane closed-cell foam that offers several crucial advantages in addition to healthy indoor air. These include strength, thermal performance, and a Class I fire-resistance rating—the highest rating in the building material market.
In addition to superior air quality control, timber frame homes sealed with SIPs are considerably quieter than other homes. This can lead to better sleep. Plus, SIPs can be erected much faster than conventional stick framing, saving you money on labor costs during construction.
Get Started Today
If you're ready to create a new timber home that will let you breathe easier for years to come, reach out to Woodhouse's regional project managers. With decades of experience, they are ready to turn your dreams into reality.