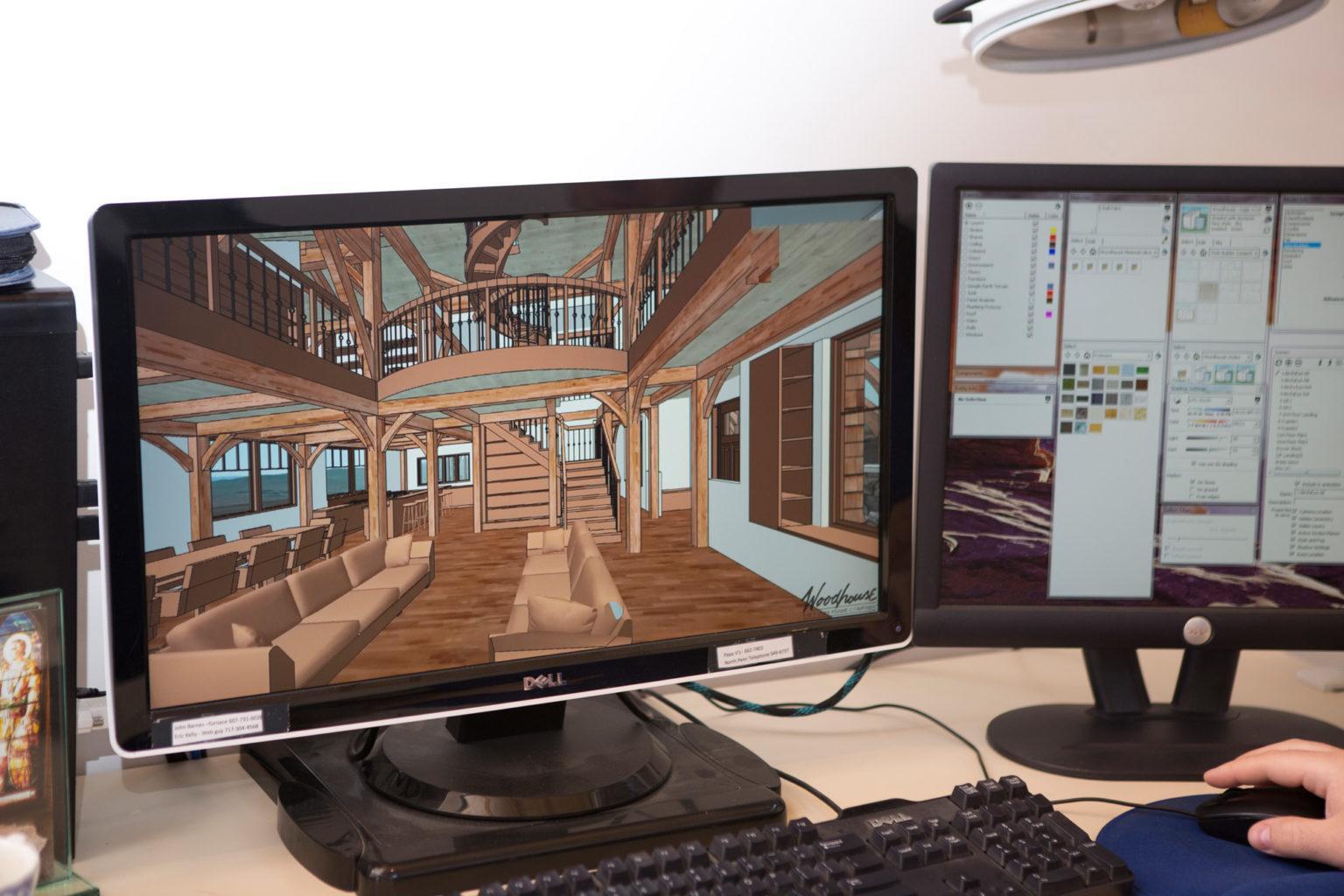 See it Before You Build it: Woodhouse 3D Fly-Through Videos
One of the most challenging parts of designing custom timber frame homes — or any construction project — is translating an imagined, ideal home into a physical thing.
Woodhouse creates unique 3D fly-through videos that take the guesswork out of imagining your dream home, allowing you to see a beautiful rendering of your home on the property before it's finished.
These videos show how your custom home actually looks and sits on the property. We go as far as taking the additional step and use Google Earth to situate the 3D house model on a representation of the actual build site so that you can really get a full picture of what your new dream home will look like.
Once the 3D fly-through video is created, you'll get your own personalized website to review it at your leisure, along with other renderings and technical drawings to ensure you feel happy and confident with your final design decisions.
These 3D fly-through videos allow you to clearly visualize your home, which in turn lets you make more informed design decisions custom-suited to your needs.
Here are some of our favorite 3D fly-through videos:
The gallery page of the finished home seen in this fly-through can be seen here.
Our team has more than 150 years of combined experience in the industry and a passion for all things related to timber frames. The Woodhouse Regional Project Managers are here to guide you and answer any of your questions through the entire process of building your dream home, from the initial research phase to the time you start planning your budget.
Talk to a member of our team to learn more about the custom design process