Modern Timber Frame Homes
Woodhouse's new Modern Timber Frame Series merges contemporary architecture with classic timber frame construction for homes that feel equally fresh and timeless. With the use of clean lines and expansive open floor plans, these modern timber frame homes respect the tradition of timber framing while challenging conventional design and spatial use with unique elevations and floor plans. Moreover, every home in the series embraces the surrounding scenery by maximizing gorgeous views with glass walls contained in a strong structure that's built to last in all-weather climates.
Tumalo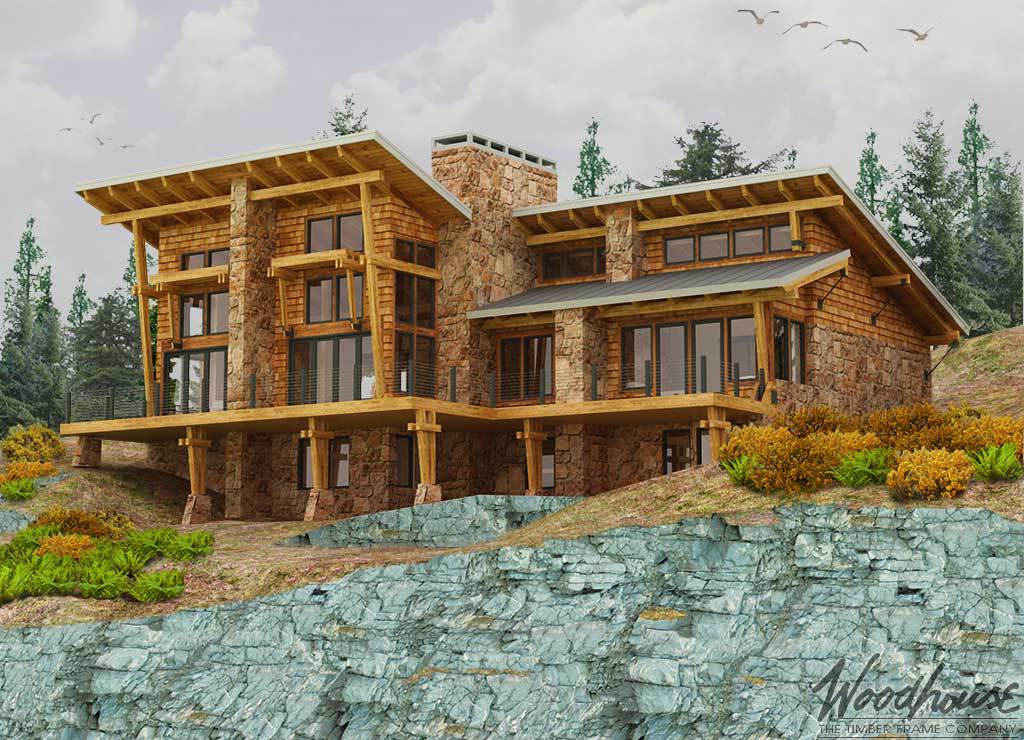 The Tumalo is a spacious, one-story 2,829 square foot home featuring three bedrooms, three bathrooms, and a luxurious master bedroom on the main floor. With its enormous deck and porch, Tumalo makes it easy to celebrate the surrounding landscape while its exterior timbers allow it to beautifully merge with the scenery. Meanwhile, large overhangs protect the home from rain and snow in cooler climates while providing comfortable shade in the heat.
Download the Tumalo floor plan here.
Deschutes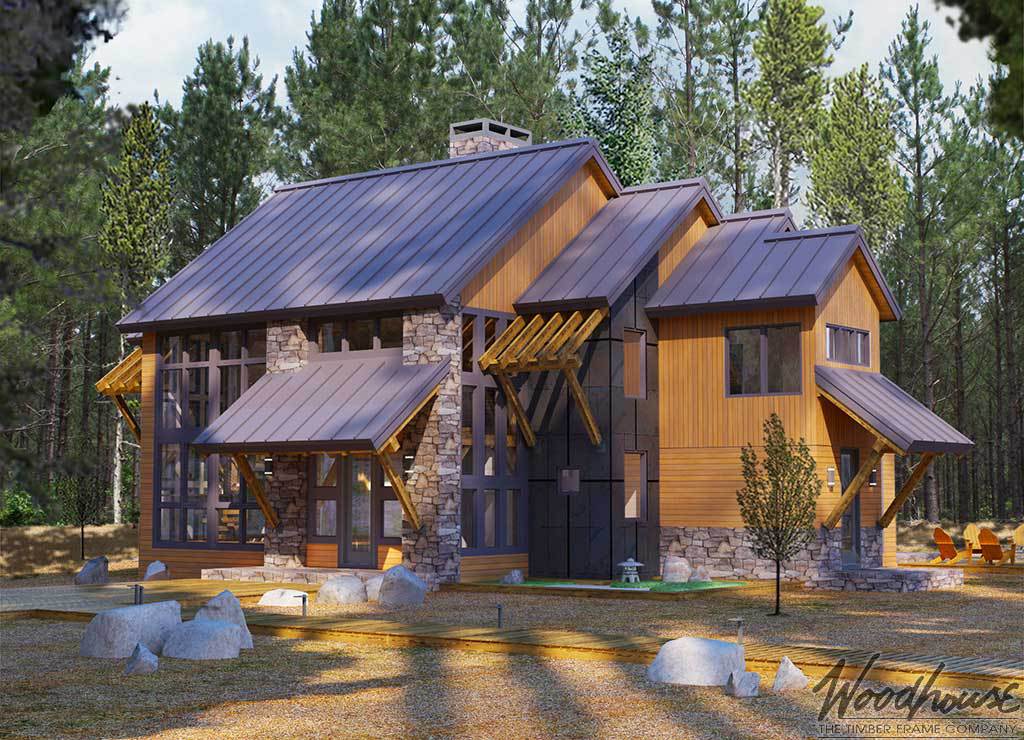 Featuring two floors, two bathrooms, and three bedrooms, the Deschutes 2,800 square feet feels both welcoming and expansive. The master bedroom on the main floor and open concept floor plan make it easy for the homeowner to flow through the folding patio door and take in the outdoor scenery. And on the exterior, stone, wood, and contemporary panels add dynamic visual intrigue to the modern mountain architecture as gable roofs shed snow and protect the dweller from snow-ins.
Download the Deschutes floor plan here.
Ketchum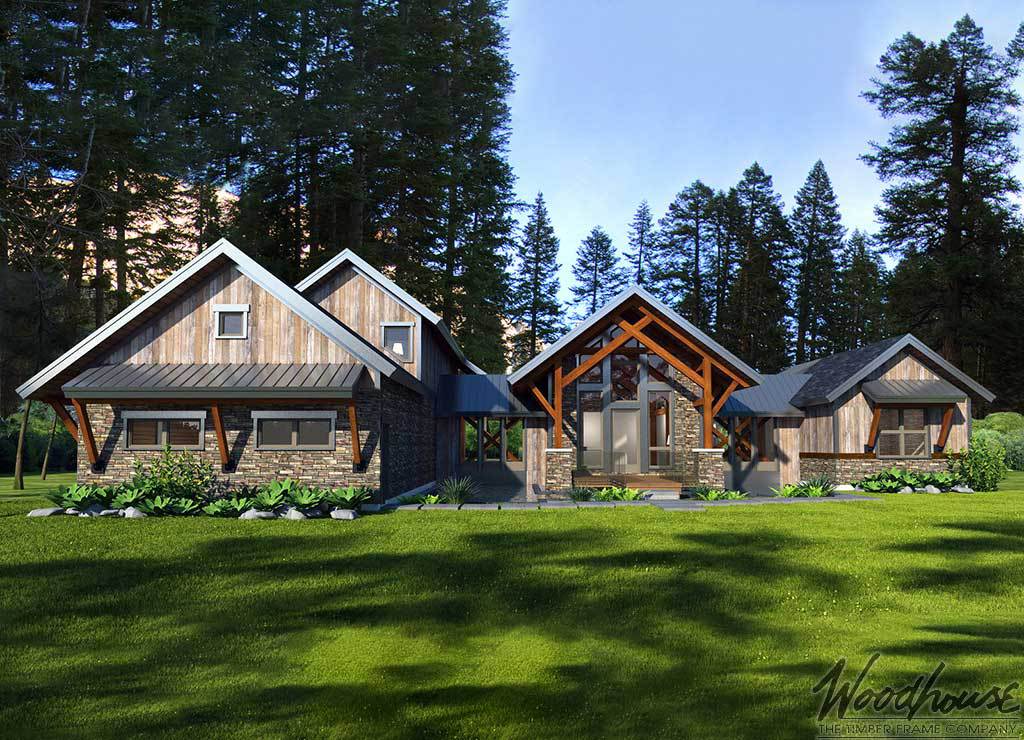 The Ketchum design is a compelling mixture of contemporary and traditional shapes with steep gabled roofs and a unique scissor truss in the front. There are three different sections of this home that are connected by breezeways, which allow the dweller to flow with ease from the inside to the abundance of outdoor living space. This 3,109 square foot home, with three bedrooms and two bathrooms, embraces the surrounding environment with elegance and ease, making it the perfect retreat for nature lovers.
Download the Ketchum floor plan here.
Depending on the lot, every home in the Modern Timber Frame Series can be built on a basement and designed with an attached or detached garage.
Like most of Woodhouse's designs, the Modern Timber Frame Series homes are designed to be customized based on your unique needs and desires. Our team of design professionals will work with you to add any personal modifications so that you can build the dream home you've always imagined.