Woodhouse timber frame designs express definitive elegance across many home styles. Part of our secret is our ability to use an expansive array of creative, custom siding.
Whether it's punctuating a pine-covered mountainside, gracing a suburban street, or lapping the shores as a waterside retreat, a timber frame home is a statement of distinct beauty. These remarkable dwellings are the high achievers in both performance and aesthetics. But one thing prospective homeowners may not fully realize is just how malleable these homes can be to adapting to whatever style you desire most.
It's easy to picture timber frame cabin designs as the quintessential rugged mountain lodge, historic Adirondack chalet, or even a settler-inspired Appalachian home. But what about a modern farmhouse? Or New England cape-style, a craftsman, saltbox, carriage house, coastal, or modern minimalism? Under the care of our design team and expert timber frame home construction capabilities, everything is possible.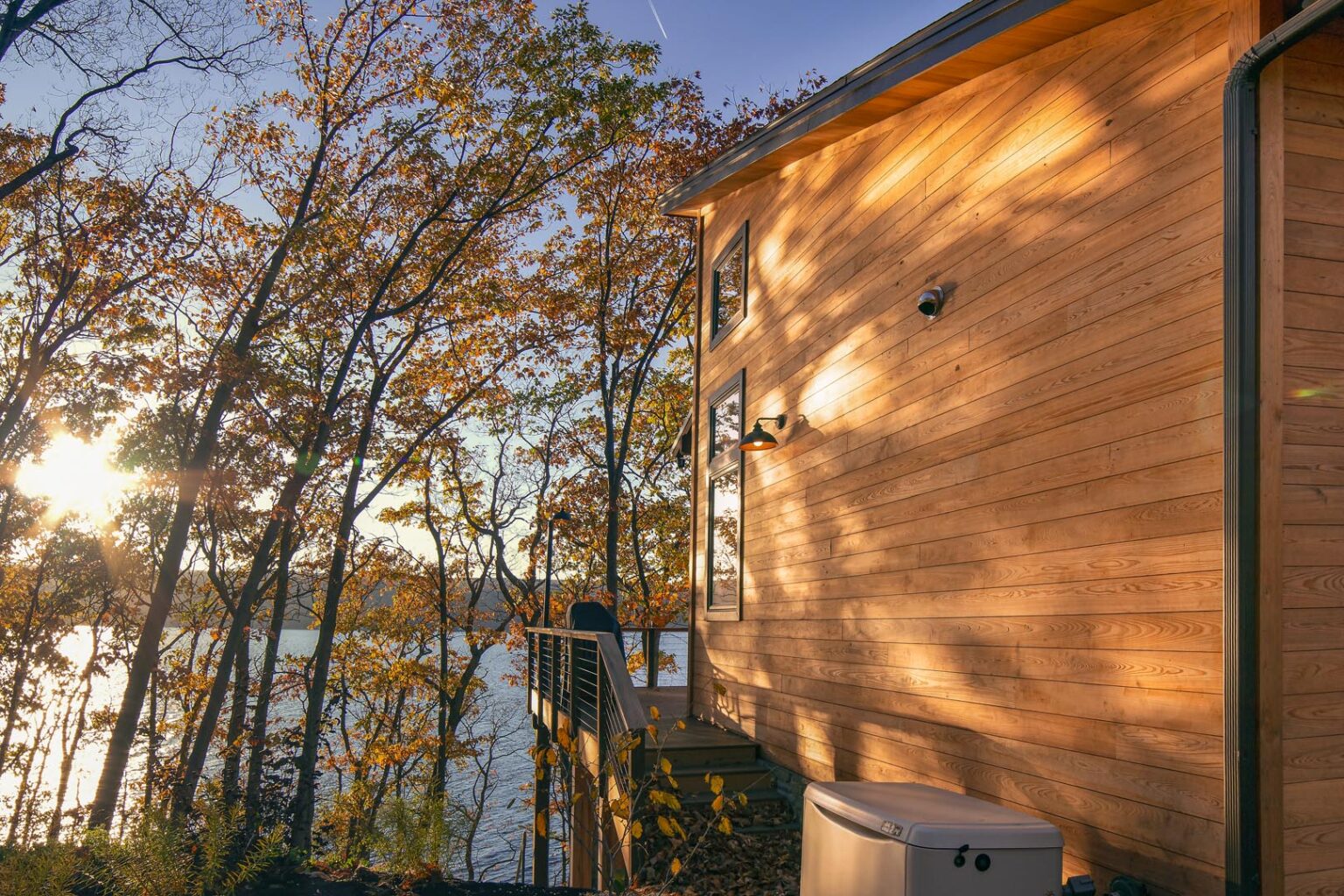 Define Your Style with Timber Frame Siding
When it comes to the exterior look and feel of your timber frame home, one of the key elements is siding. In addition to its protective duties, the right siding expresses a home's personality. Our design and timber home construction process offers a diverse and creative array of exterior design details to give your Woodhouse home its unique flair.
Consider one of our mountain modern designs, RockyView V2. With its single slope roofline coupled with floor-to-ceiling windows and timbers that exert a sleek, modern presence, The RockyView V2 brings contemporary panache to timber frame designs.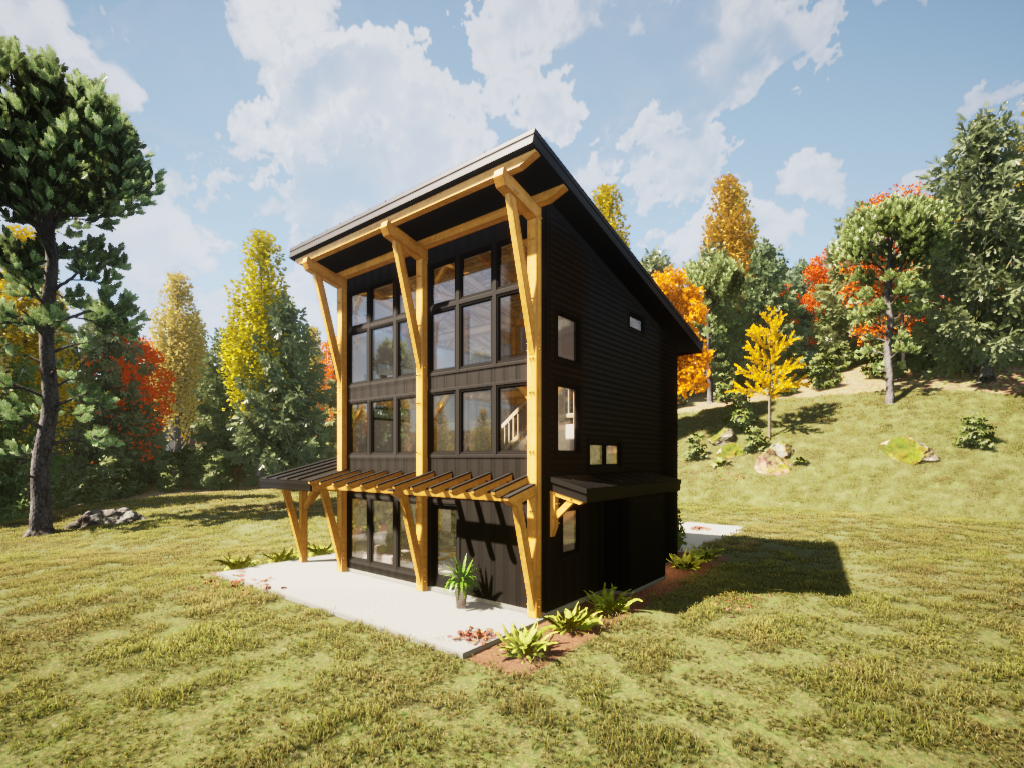 With its striking architectural design, the RockyView V2 is ripe for dramatic dark siding such as shou sugi ban. Japanese for "charred cedar board," shou sugi ban is a burning process that darkens the wood's natural venation, highlighting the waves and swirls flowing across the wood. The process also helps preserve the wood, reduce maintenance, and increases its insect-repellent qualities. Traditionally stained cedar plank with a solid color stain, metal siding, and cementitious materials like HardiePlank® can also impart a definitive modern aesthetic.
Timber Frame Siding Options
Classic, formal, rugged, rustic, historic, casual, charming — whatever your tastes, we'll help you identify the siding that expresses your home's personality all while respecting your lifestyle and budget. In addition to shou sugi ban, cedar plank, and cementitious materials, other popular siding choices for homeowners include stone, cedar shingles, composite board, reclaimed wood, metal, and poplar bark. Don't overlook variations within these options such as a live-edged cedar plank siding. You can even mix and match different sidings to increase textural and visual impact.
Woodhouse's Design Director and Architect Diana Allen says, "One of my favorites is recycled barn wood because the color variations are so intriguing. Metal siding like weathering steel is fun to play with because of the natural patina that develops."
What Siding Material Fits Your Style?
With so many siding options available be sure to visit our gallery page to see real examples of Woodhouse homes and how a variety of styles are achieved using different siding materials. If you're intrigued by shou sugi ban, check out the RockyView V2 for inspiration on how it is a gorgeous complement for timber frame homes. Contact us for a more detailed conversation.