So you've made it through the first two steps of the building process for your timber frame home. Your dreams are defined and your property is planned. Now comes the fun part – start sharpening your pencils, it's design and budget time.
Our Woodhouse building philosophy is to make your life as easy as possible. Our team of experts is here to keep your dreams on track. As you enter this new phase of the building process, we are here to keep you from feeling overwhelmed from the wealth of information and details swirling in your mind. Just take a deep breath and repeat after us: "Simplicity saves, complexity costs."
Designer Dreams
How long will it take to complete your design? Well, once you have selected the site of your future dream home and arranged for a Woodhouse Regional Project Manager to view your site. The design phase will typically take 3 to 6 months on a custom home design, depending on how many revisions are needed. A design based on one of the Woodhouse pre-designed plans could be designed much quicker. At this point, we know you're probably ready to just start the actual building process. We will move you through the design phase as efficiently as possible, meticulously reviewing the designs until we know that each dream detail is perfect.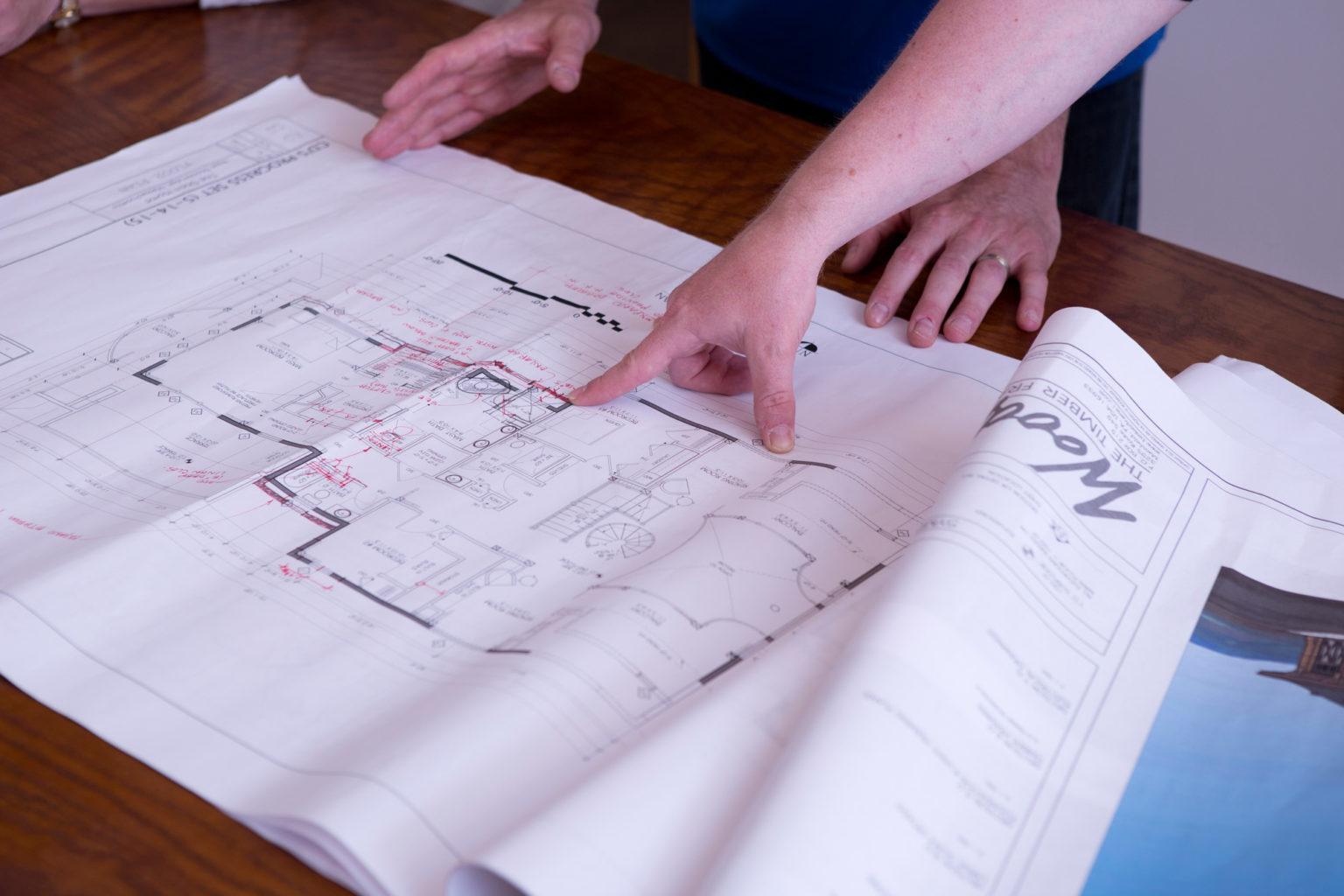 Just as it's helpful to get face-to-face with the Woodhouse team with a site visit during step 2 of the building process, it is also beneficial to meet with a Woodhouse expert during this next phase. We invite you to visit our campus in Mansfield, PA to meet with our design team. Over the past 35 years, they have worked with hundreds of Woodhouse homeowners to design the details of their dream homes. With our Woodhouse design services, we will help you get to the heart of what you want your dream home to be, while steering you away from traps that may cost you extra money as you progress in the building process.
Simplicity Saves; Complexity Costs
Unless you are Mr. Monopoly himself or have found money that actually grows on trees, it is essential to stick to your budget during the design phase. We know how hard it is to decide which parts of your dream home to actually keep and which aspects you may not actually need. Just remember to take a deep breath and repeat after us, "Simplicity saves, complexity costs."
Another thing to keep in mind while you're plugging away at your calculator is that you have an awesome ally on your side. Woodhouse Lead Architect Diana Allen has worked with numerous homeowners and has countless tips and tricks to fit your design within your budget. "Clients have to make decisions on what makes the most sense to spend the majority of their budget," explains Diana. "Usually the majority of the budget gets spent on the public spaces and master suite. Our goal is to make it feel luxurious, while not using the entire budget. One of the main questions we play with is can we use accent timbers in places like master baths but not do the entire room.  Or should we really spend money on a timber that would be stuck inside a closet? I love timber and wish I could use it everywhere but the end result has to be a home that expresses your dreams but is still buildable.  Our architect will play with the form and function of the space to maximize the productivity of the room while reducing the square footage overall."
"Our job is to take the initial concept and determine if, based on your lifestyle, you really need the space you are wishing for. Or can we do everything you're asking for in a smaller footprint? For example, if I can do a 2600 sq. ft. home instead of a 3000 sq. ft. home, then that would affect the budget. You can take the 400 sq. ft. from the budget and allocate it towards another important part of the home, such as a beautiful fireplace in the great room." These early decisions, while they can be tough, can help you save money. In the end, a well-designed floor plan will eliminate any building redundancies and ultimately lower your budget.  We want you sitting in your dream home not staring at some really nice drawings that you can't afford!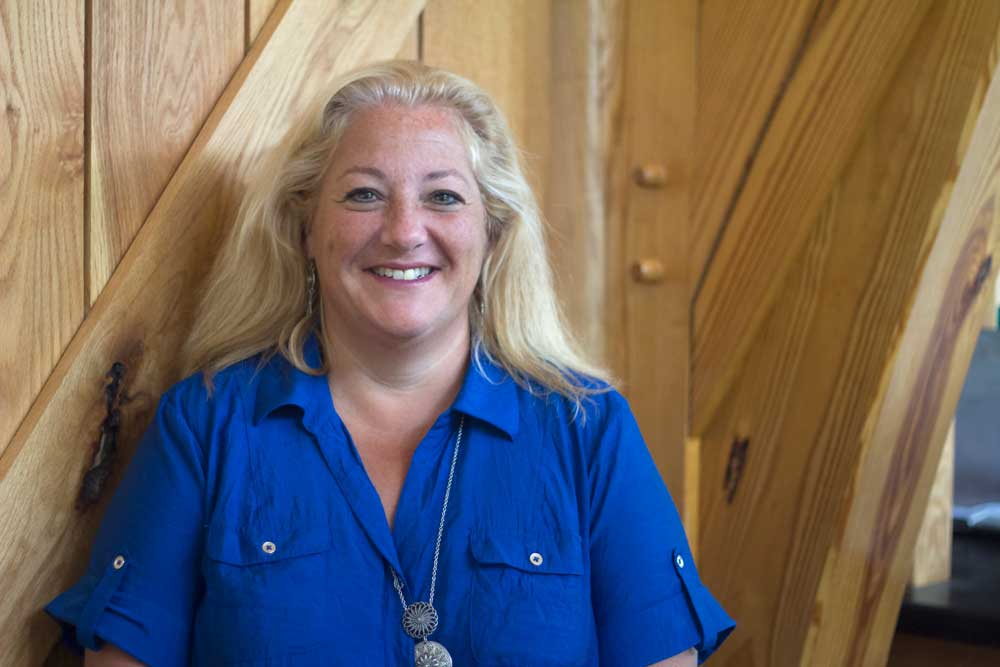 Another important thing to keep in mind during the design and budget phase is that windows and doors are "big ticket items," according to Diana. You will need to focus a majority of your budget on the public areas of your timber frame home, such as the great room, kitchen, and master bedroom suite, since they will include the largest windows and the most number of doors. "Where we place the windows and how many we use will decrease or increase the budget. Fixed windows versus operable windows also [affect] the budget." As part of the design process, we make sure to include quality windows and doors so that they not only enhance your timber frame, but also can be incorporated with the Structural Insulated Panel (SIPs) that come standard with all our timber frame home designs.
WOODHOUSE TIP: Be sure to try our budget calculator to get an idea on how to balance your design and budget. Try it a few times with some different variables to understand how slight change can impact a budget. Trust us, it's way more fun than crunching numbers with a pad and pencil!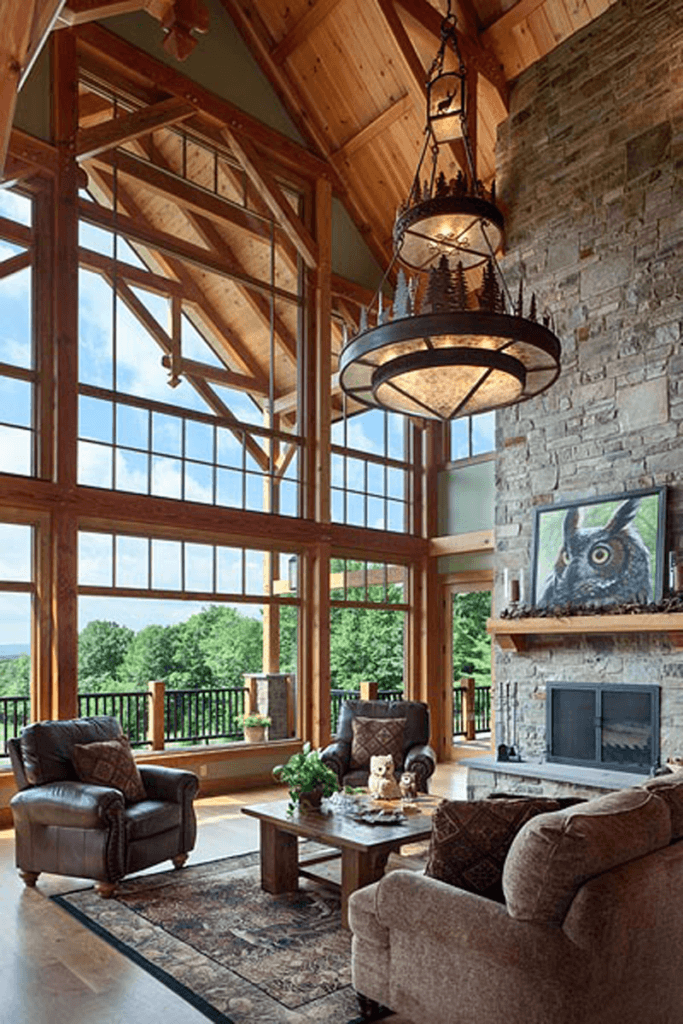 Tell and Show
We love building homes that suit both your dream and your budget. To better understand all the nuances of your dream, our design team will ask you a list of questions that have been carefully crafted to extract the tiniest details of your dream home. You have been living with this dream for years; now it's our turn to breathe life into your dream. As we design your timber frame home into reality, we think that it's important to not only tell you what we're doing, but to also show you what we are designing. Here are the three ways where we'll let you into our design minds:
Concept sketches. These drawings will be based on your layout and will also reflect primary elevations. We want you to be able to see the frame and ensure that it reflects your preferred architectural style. You will receive two drafts of concept sketches that you can edit any way you'd like.

3D Fly-Through Video. This visual tool will highlight the main sections of the house. Imagine how fun it will be to walk around and through your home before it is even built!
Once your dream design is complete, you are all set to start on the decorating process. It is easier to do this after you've seen the sketches, 3D video, and quarter scale drawings, since you will be able to better envision your home. You can check out some helpful decorating ideas here.
Ready, Set, Design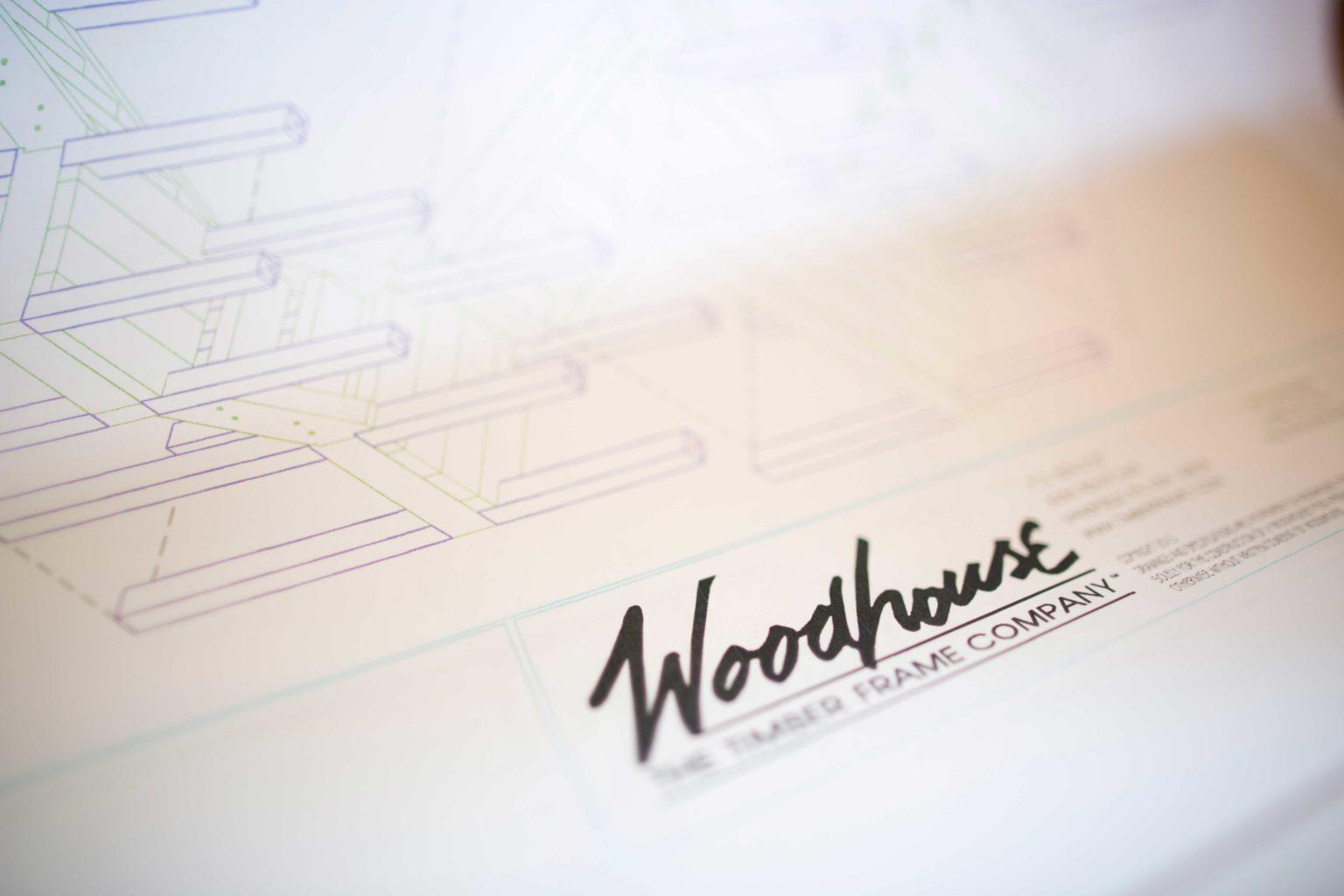 The Woodhouse team is dedicated to help you build the home you've always dreamed of. By working hand-in-hand through the design phase, we'll help keep your timber frame home on target and on budget. Start by browsing through our pre-designed homes and think of ways to customize them to suit your dreams.
Contact us today for more information!