The gorgeous Woodhouse timber frame homes in Appalachia and across the Southeast are built to reflect your story and customized to your lifestyle.
The craftsmanship and longevity found in historic residential designs and architecture have always been a magnet for Don Downs, the Woodhouse Regional Project Manager (RPM) for the Southeast. His penchant for architectural restoration has kept him grounded in his love for carpentry. In fact, his first introduction to timber frame homes in the Southeast was the restoration of one. That led to his discovery of timber framing's broader, more contemporary world.
"I found modern timber framing very appealing," Don says. "The craft component was really cool."
Woodhouse Favorites
Having worked in the shop or sales department with various timber frame manufacturers, Don had heard of Woodhouse early in his career. When the opportunity came to apply to a position with Woodhouse as an RPM, he was thrilled.
"Woodhouse exceeds what I've seen at other companies and throughout the industry. The Woodhouse team really works together to make the customer experience successful," Don says. "When we see a need and identify ways to make our projects more successful, we do it. For example, in 2021 we implemented the client dashboard. Our design process does not get dusty."
Don loves meeting and getting to know his Woodhouse clients, especially the process of exploring and assessing the property and helping them find the right path for their lifestyle and site. Seeing the photorealistic 3D fly-through of timber frame homes in Appalachia and all across the Southeast region is something he finds very satisfying.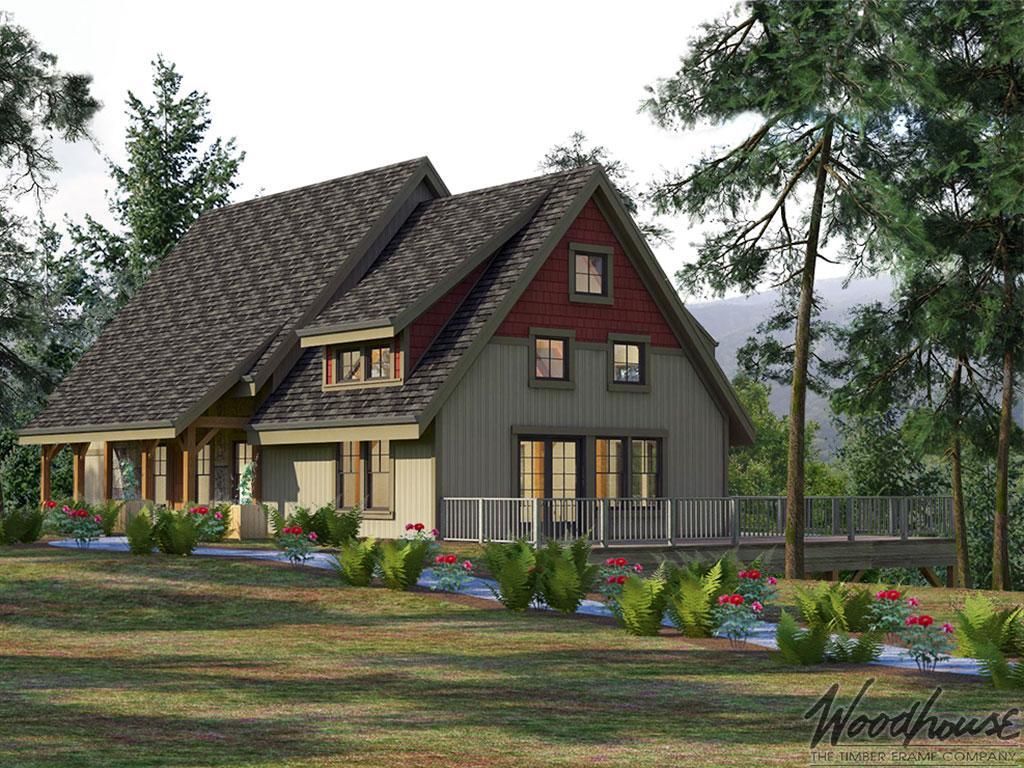 Timber Frame Floor Plans
Of all the timber frame houses in North Carolina, Don has one project that stands out in his memory. It's a customized Adirondack Cottage floor plan built in Mill Spring, NC for the Chef D'Equipe of the U.S. Para-Dressage Team, Michel Assouline.
Our design team modified the Adirondack Cottage floor plan in several ways. We moved the fireplace to the sidewall and added a two-car garage with bonus space above, a mudroom, and a screened porch. This opened the end wall to install wall-to-wall panoramic windows. The exterior style was interpreted with a cement board-and-batten siding and an open deck with cable railings to establish a European-style modern design.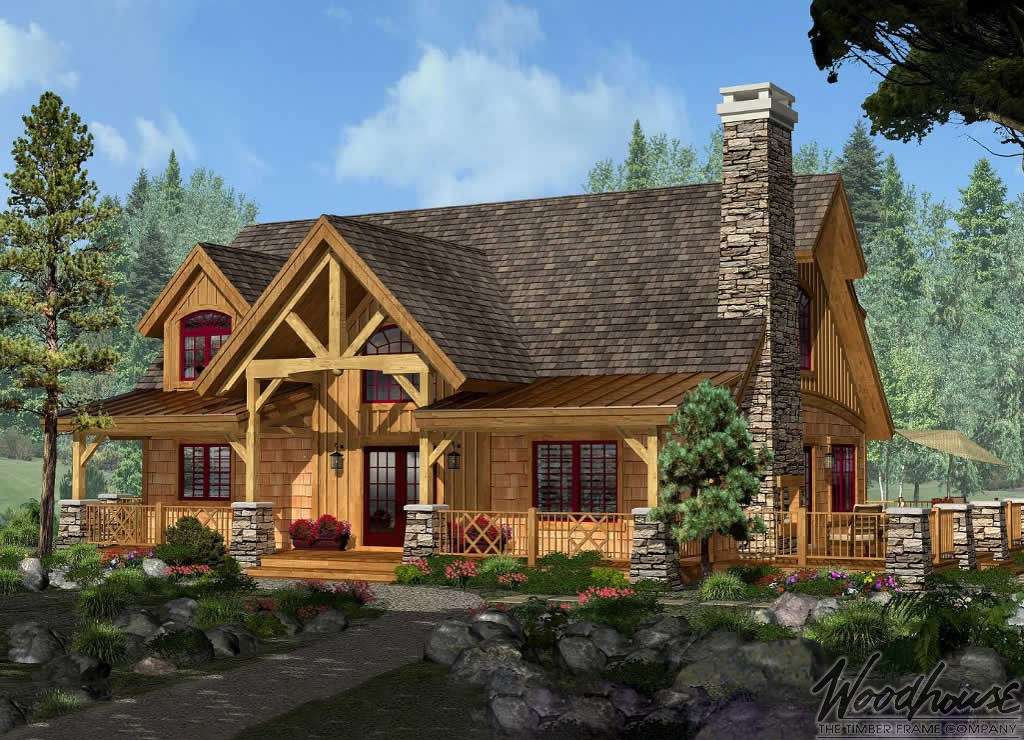 "The changes we made to that Adirondack cottage, in my opinion, made it a better plan," Don observes. "I have two other clients building timber frame homes in the Southeast, my territory, who are using Assouline's version of the Adirondack Cottage as their starting point."
Ready to Explore More?
Learn more about our Adirondack Timber Frame Homes and Adirondack Cottage design, then take an online tour of the Mill Spring, NC project. For a friendly, honest, and detailed conversation about your dream timber frame or post and beam home, contact the Woodhouse RPM in your area