A successful timber frame floor plan is the culmination of thousands of detailed solutions. These solutions are customized for the homebuyers' lifestyle, building site, zoning and permit requirements, local climate, views, solar orientation, and so much more.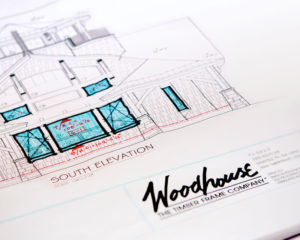 We spoke with Diana Allen, director of design at Woodhouse and an NCARB-certified, licensed architect. Here's how the Woodhouse design team can devise the perfect timber frame floor plan for your family. Starting with…
1) Deep Dive on Your Lifestyle
Two questionnaires, revised over Woodhouse's 42-year history, help determine what a client values in a new home. "This information is invaluable in fine tuning a design," says Don Downs, southeast regional project manager at Woodhouse, and a classically trained timber frame hand-crafter.
2) Building Site Analysis
Your building site will greatly influence the design of your new home, which is why one of the first steps is to analyze your building site. This analysis can identify how to make the most of views, ideal water and septic placement, and the best solar orientation to reduce energy costs. "It's one of the most important steps to setting a project up for success," says Downs. "We can help with your site analysis and quite often do prior to any contractual obligation."
3) Style Selection
According to Allen, one of the great advantages of timber frame construction is its versatility. "Once you browse our home styles, it's likely that one or two will resonate with you. Then our design team can take it from there. We can also work from scratch if custom is your desire."
Nearly all of the homes Woodhouse designs have some degree of customization. Often times the standard kits are jumping off points for a homeowner's own ideas. Use an existing pre-design as is or use one as a starting point to make your home match your unique needs. Woodhouse's design experts have years of experience talking with homeowners and turning their ideas into reality.
4) Zone Strategy
When creating a floor plan to meet your specific needs, the Woodhouse design team will evaluate different zones within the home, Allen says. "In this process, the home's design really starts to come into focus, with special attention to form and function," Allen says.
5) Living Zones
Your two main choices here are formal or informal. Informal embraces an open floor plan, where the family will mingle in the great room, kitchen and dining area. Formal translates to the living, dining and kitchen areas being separate from each other. "If you prefer a mixture of both, consider compartmentalizing open spaces with furniture or large archways," Allen says.
6) Work Zones
The kitchen, pantry, laundry, and mudroom are the work zones in your new floor plan. "The goal in the design of these spaces is to help save steps, enabling you to do more chores in less time," Allen says. "The kitchen is where we all gather to nurture our families and friends. These days we need to consider multiple chefs and zones help with this, baking zone or prep sinks in islands can mean more people share in the process."
Options include:
Kitchens: U or L shaped, as well as an island, and pullman designs
Pantry: Typically placed close to the garage to make unloading supplies easy
Laundry/Utility/Mudrooms: These spaces are the unsung heroes in floor plan design, because they are veritable workhorses.
These spaces can include drop zones for cell phones, laptops, shoes, toys and equipment. "If your family includes pets, consider a half shower in the mud room for rinsing paws in inclement weather," Allen says.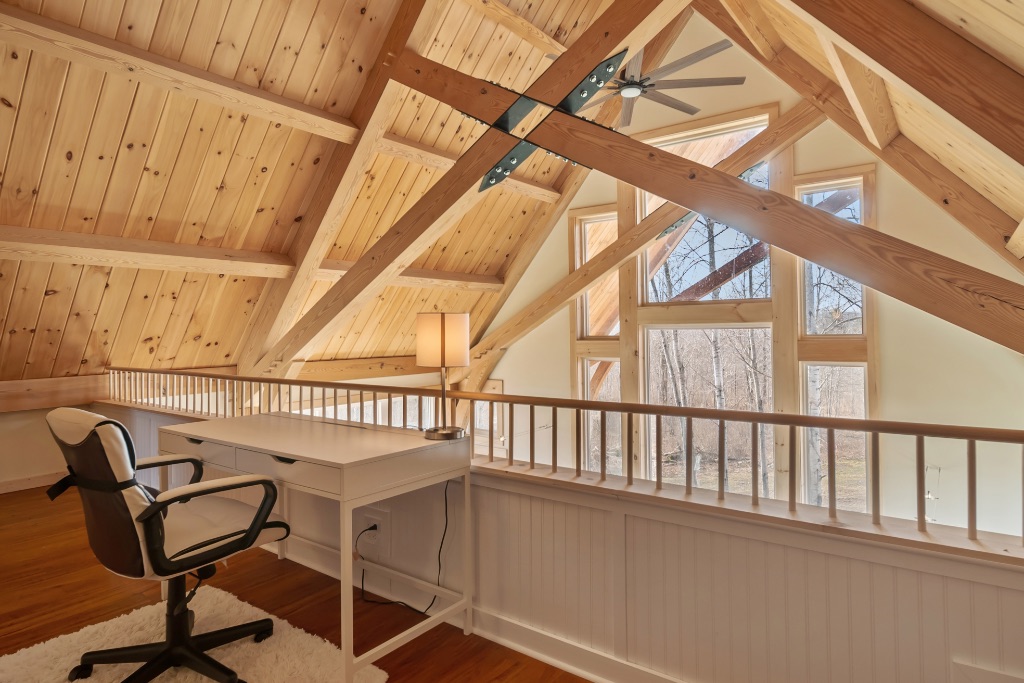 7) Sleeping Zones
Getting adequate sleep is important for people of all ages. "The biggest challenge to these spaces is understanding how you sleep," Allen says. "I often find that one partner likes to sleep later than the other so organizing room flow to accommodate the early riser while not disturbing the other is critical. We can use transition spaces to help and one-way flow that allows the early birds to bathe, dress and leave without ever reentering the sleep chamber."
To buffer sounds from the main living area, one can employ closets, baths, hallways, and utility rooms to provide peaceful sleep, Allen recommends. Learn more about sleeping zones here.
8) Bath Zones
Consider stacking baths back-to-back in a one-story design, or stacked in a two-story design. This saves money and space, concentrating multiple plumbing lines into a single wall. "If you have an extensive list of fixtures you would like to include in your baths, share it with our design staff early in the design process, because one can run out of space quickly in baths," Allen says. Read about bath zones here. 

9) Architectural Flair
Timber framing offers unparalleled opportunities for dramatic architectural statements. Specifying arched, scissor, kingpost, queenpost, or hammerbeam trusses for your great room can add a sense of grandeur that no conventionally framed home can match. "Discovering your unique truss style is rewarding and fun," Allen says.
If you have a timber frame hybrid or more conventional home style in mind, but you feel like something's missing, Woodhouse can work with the architect to incorporate a timber frame into the design. Whether you need Woodhouse for an addition, a remodel or a home built from the ground up, it's all about realizing your vision.
10) Communicating the Vision
Through each design iteration of a floor plan, Woodhouse provides three-dimensional fly-throughs of the design graphically illustrated on the project's building site. This helps homebuyers envision how the home will live. "We want to be completely transparent with our clients through each step of the process," Allen says.
Getting Started
If you and your family want to live in an elegant bespoke home that's built to last, with a floor plan that flows effortlessly, then contact the regional project managers at Woodhouse. These experts can help you every step of the way, so that you can be living the dream by this time next year. You can also use our budget calculator to start getting a feel for what your dream home might cost.