Between every vision of a custom timber frame house and the day you move in, there are hundreds of decision points. One of the first is determining who is going to design your home. Some people opt for a pre-designed kit while others find that a talented timber frame supplier can design the home of their dreams. Another path is to work with a private architect.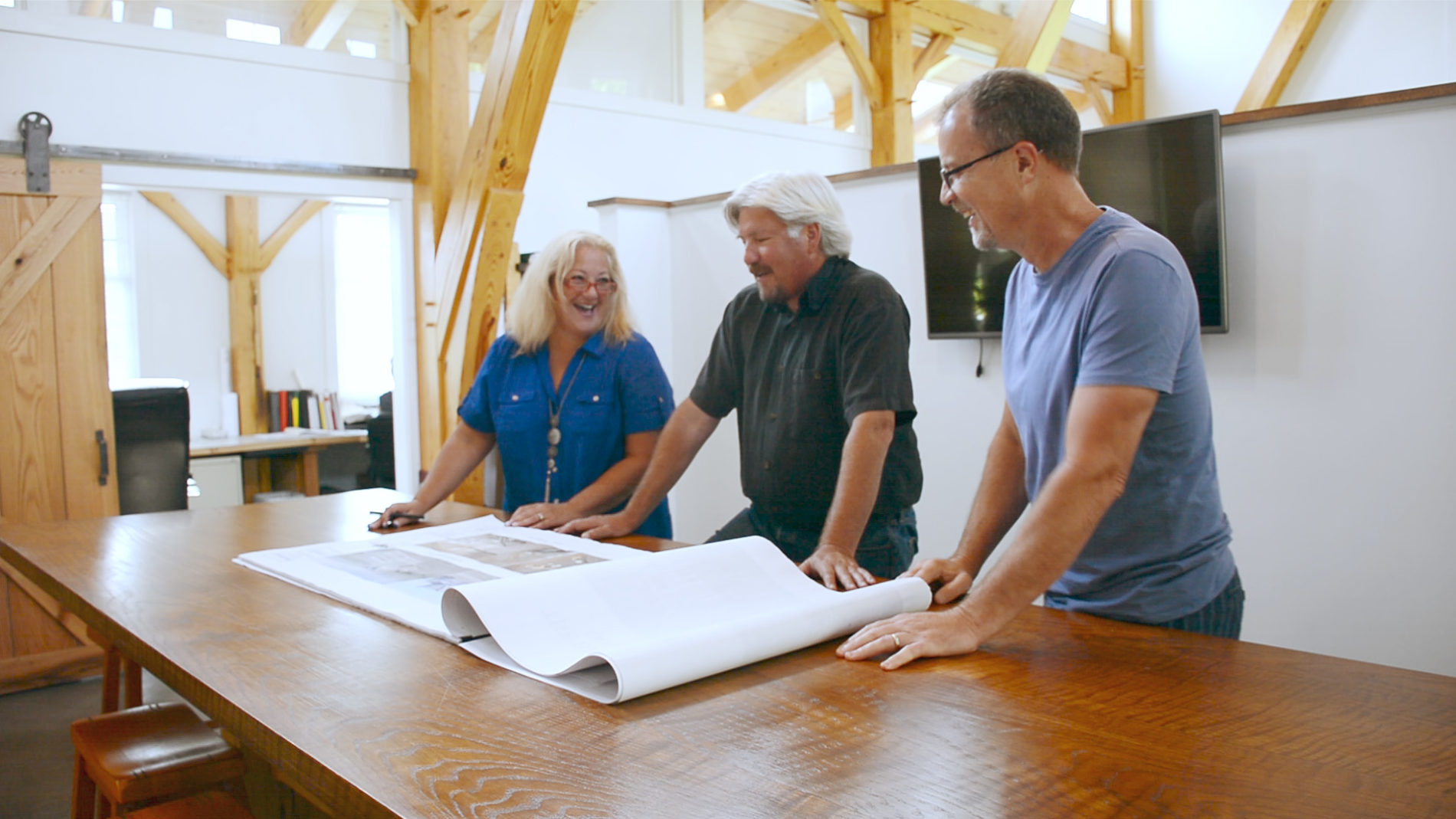 A Timber Frame Architect
People choose to work with an independent architect because they have access to a local office, a personal connection, or they just like an architect's distinct style. Designing a heritage timber frame structure capable of delivering gorgeous style and high performance requires a special kind of knowledge.
Architects understand that transforming a timber frame design into a home requires a finely tuned design process with a team of experienced, specialized professionals. Clear communications between your timber frame builder, supplier, and architect can ensure your home is built on time, on budget, and to your specifications. Any disruption or misunderstandings can cost you – the homeowner – thousands of dollars along with additional headaches, hassles, and time.
Known for their measured approach and devotion to quality, Woodhouse has a reputation of supporting architects with the information they want and need — timber expertise, design collaboration, budget planning, and technology — so you get the timber home of your dreams in both style and performance. Here's how Woodhouse® does it.
Timber Frame Expertise
With roots that date back nearly 45 years, Woodhouse carries a depth of knowledge and expertise in timber frame homes and energy efficiency. As a timber frame supplier and builder, Woodhouse can and has aided architects in early concept designs, nailing down frame details, and recommending the ideal wood species for a certain design, all while meeting firm deadlines. In fact, architects themselves have turned to Woodhouse when looking to construct their own personal timber frame dream home!

Timber Frame Design Collaboration
Your architect knows design. Woodhouse knows timbers and building systems. Not only can the Woodhouse timber frame system adapt to any style and any floor plan, but their team comes equipped with a mindset that is open to new concepts. Whether it's an octagon or a 60-foot arched barrel ceiling, Woodhouse has proven its ability to adapt its building system to unique and challenging timber frame structures.
Maybe there's an existing structure that you'd like to bolster with a structural timber frame. Or maybe you want to make it look like a timber frame by adding aesthetic beams that complement the home's current design.
Nearly every Woodhouse project involves a certain level of customization. Their experienced team can work alongside your architect during the design process to create a frame that is warm, unique, and built to be passed on to future generations. It's not uncommon for an architect to bring their ideas to Woodhouse for a little fine-tuning. Often, Woodhouse will put the finishing touches on a frame to get it ready to be engineered. This collaborative process, one that respects the architect's intention in tandem with the homeowners' goals, is the key to a successful customized home.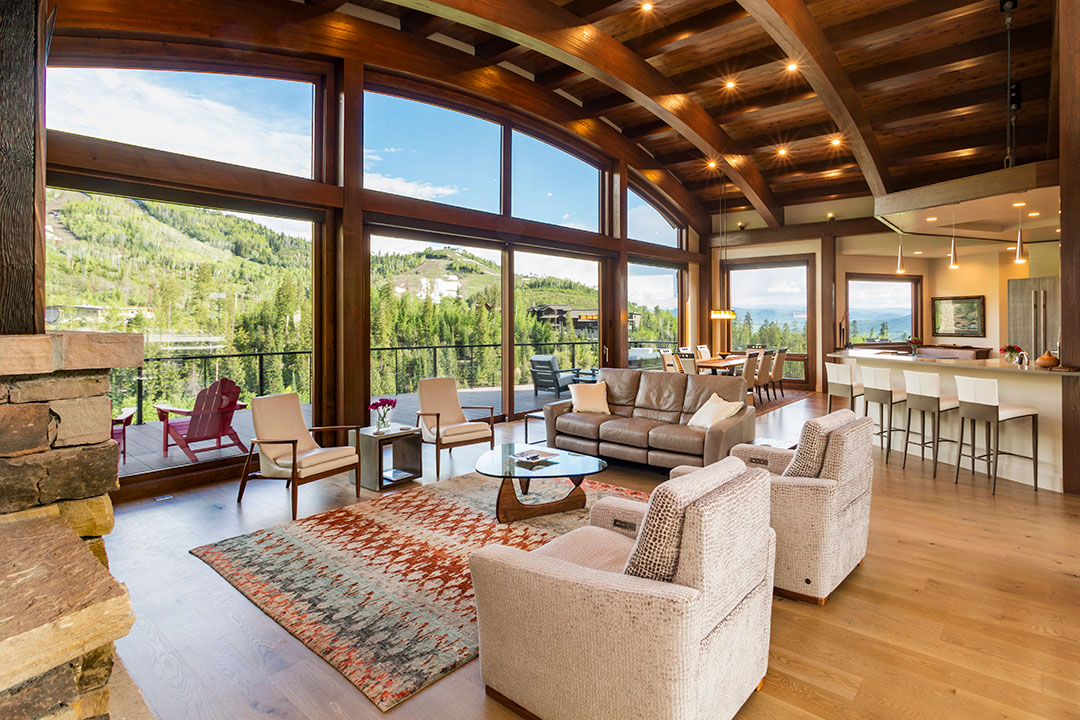 Budget Planning
Woodhouse provides precise numbers that reflect your selected wood species, timeline, and chosen construction process. Consequently, this helps architects spend less time compiling cost estimates and more time fine-tuning their vision.
"Our Project Dashboard Process ensures that a balance exists between design program, budget, and schedule. It is a live process and is therefore updated at each design iteration ensuring that communication concerning these variables is accurate and timely. All this means the budget is transparent, easy-to-understand, and above all accurate throughout the design process," says president and owner of Woodhouse, Pat Seaman.
Design Technology
Timber frame suppliers, builders, and architects are well-versed in reading floor plans, blueprints, and elevation models. But for clients, these tools can cause confusion and misinterpretation of final designs. Computer-aided drafting (CAD) and 3D models can help clients visualize and understand exactly what they are agreeing to in the design process. Plus, because these are digital files, clients can review them at their own convenience in their home.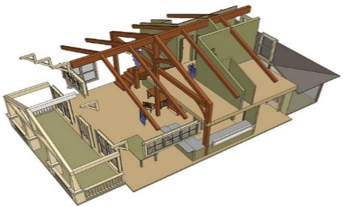 CAD Assistance. Woodhouse has an in-house CAD team that executes construction drawings so architects can focus on more creative and conceptual work. CAD technology also makes revisions easier and more efficient. An architect does not have to start from scratch for each revision, which can help clients feel more comfortable about requesting changes.
3D Models. Wouldn't you like to take a tour inside your timber frame home before construction starts? Design documents and property elevations give Woodhouse the ability to create dynamic 3D fly-throughs of a home for each iteration of a client's design.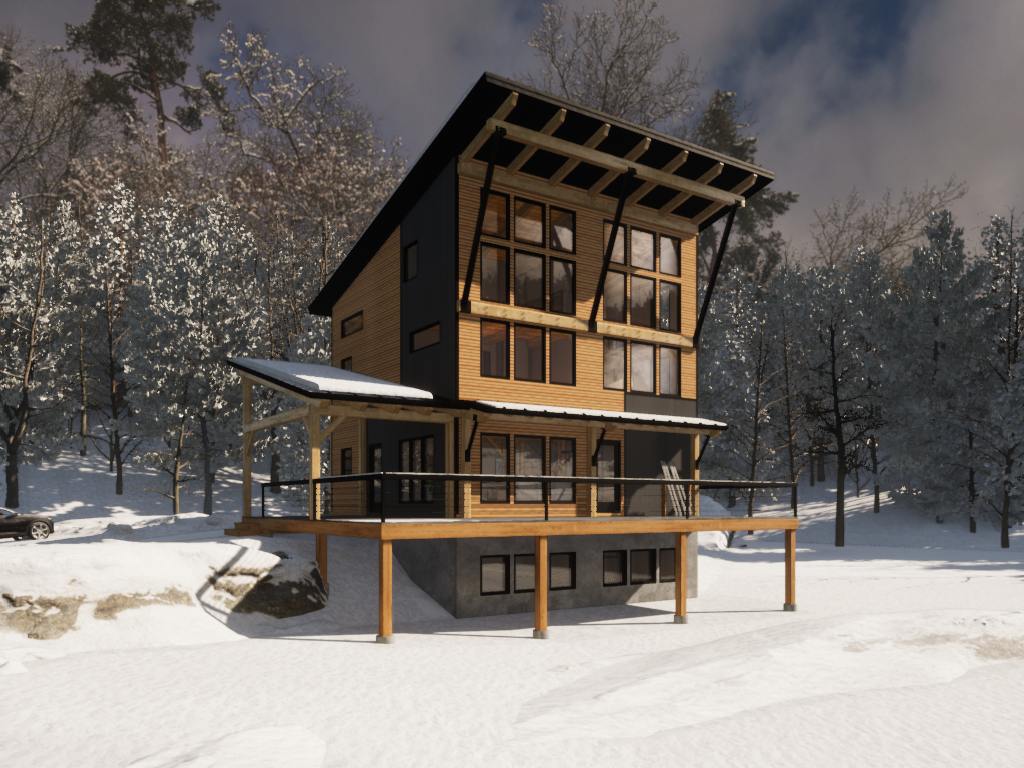 "Being an analog guy in a digital world, having that three-dimension capability was important to me specifically," JWRA Architect and owner, Jeff Wilkinson, says. "It's great for the clients as well. Woodhouse was always on top of the production schedule, helping everyone on the project keep marching on. That was extremely helpful to me."
Homeowner Benefits
Architects appreciate how Woodhouse empowers them to do their best work. The real winner, however, is you, the client. The improved efficiency and communication that Woodhouse brings to the design process can save you valuable dollars while delivering your perfect timber home.
Contact your Woodhouse representative to learn more about how Woodhouse can best support your architect. Looking for more? Discover the details of previous Woodhouse-architect collaborations. You may score some ideas for your timber frame home!