Timber Frame Cabins
Timber frame cabins are in a category all their own. With their gorgeous exposed beams and high-quality structure paired with a uniquely cozy feel, these cabins strike the perfect balance between high-end design and inviting homespun charm.
Our timber frame cabins feature airy open floor plans that mimic the expansive, exhale-inducing vibe of the outdoors without sacrificing that quintessential cozy cabin feel. When you step inside, you'll be greeted with gorgeous high ceilings that lend themselves perfectly to an inviting sleeping loft—one of the most popular features of this comfortable getaway.
Check out some of our favorite cabin series designs to learn more about what makes these cozy retreats so loveable.
Cedar Run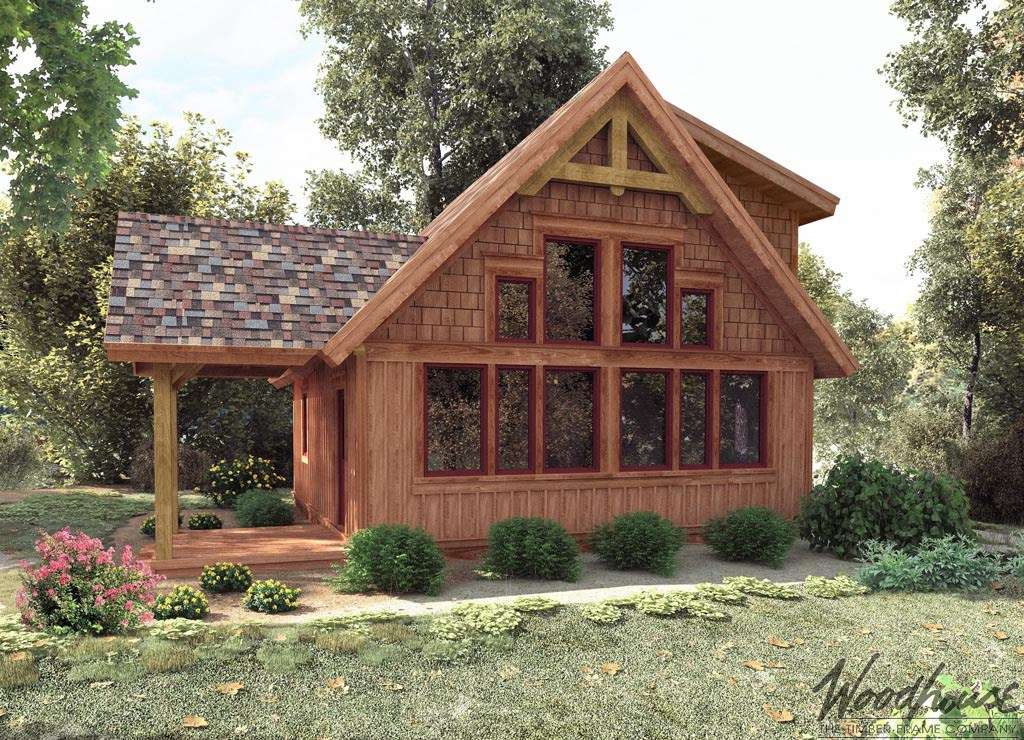 Our Cedar Run cabin offers 832 square feet of comfortable living space and an expansive floor plan. It features beautiful, two-story windows that spread abundant natural light over the open design and a sweet porch that's perfect for enjoying a delicious beverage and taking in the fresh outdoor air.
Brookside
Those who prefer a more modern aesthetic will love the unique design of our Brookside cabin. A single-pitch roof offers simple yet compelling visual intrigue while the cabin's 844-square-foot interior boasts an upstairs sleeping loft and comfortable downstairs bedroom.
Sylvan Cottage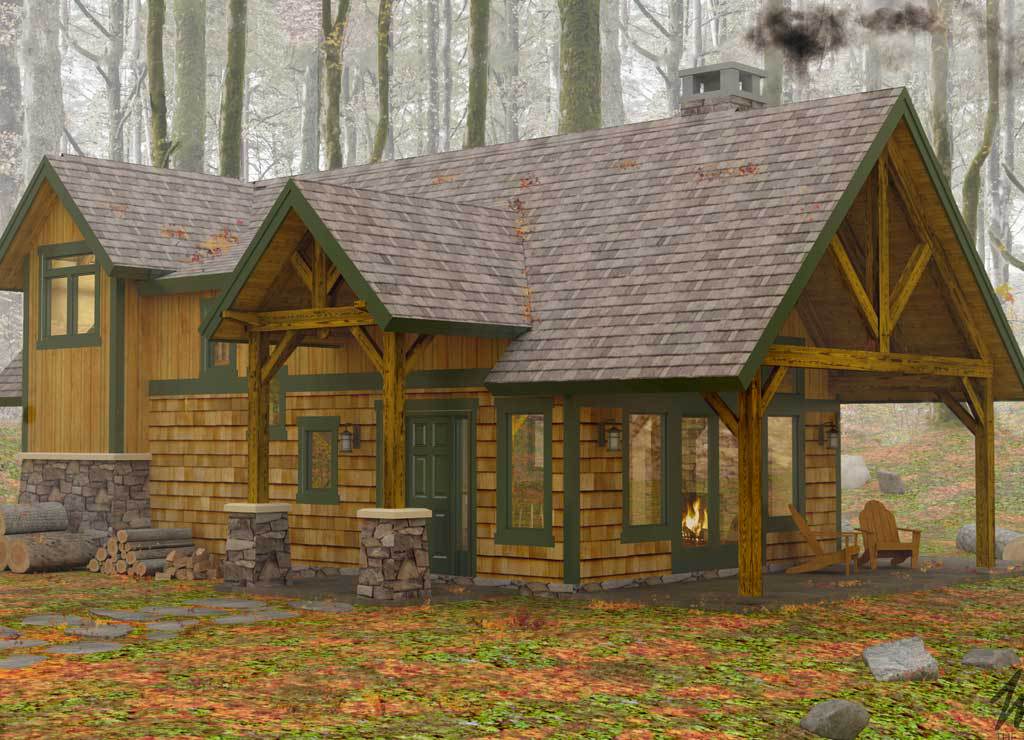 Drawing inspiration from classic sporting lodges, the Sylvan Cottage prominently features exposed timbers throughout its 1,192 square feet of living space. And one of its coolest qualities is the indoor/outdoor fireplace that'll give you and your guests a welcoming place to sip cocoa and decompress from the day.
Pine Ridge
From the stunning stone fireplace to the cozy upstairs loft, there's a lot to love about Pine Ridge. But our favorite feature of this 1,309-square-foot design has got to be the generous wraparound porch, which allows you to take in the beauty of the surrounding scenery in comfort and style.
Adirondack Cottage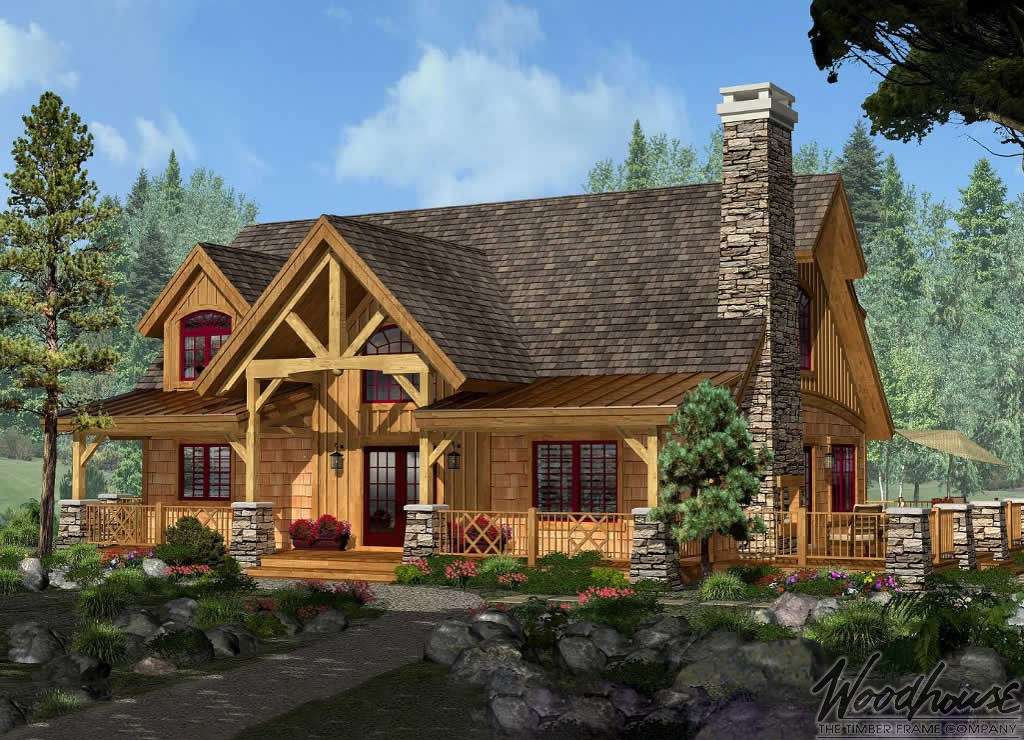 At 2,122 square feet, the Adirondack Cottage is one of our most spacious cabin series designs, making it perfect for hosting loved ones during the holidays or a weekend getaway. It also has two beautiful porches that you and your guests can luxuriate on while enjoying the wonder of the outdoors.
Like all of Woodhouse's designs, the timber frame homes in our cabin series can be fully customized to meet your unique preferences and style sensibilities. Basically, if you can dream it, we can build it.
Explore the rest of our cabin series homes here.