One of the great joys in building a new home is that you get to customize the home's design to precisely suit your lifestyle, your building site, and your climate.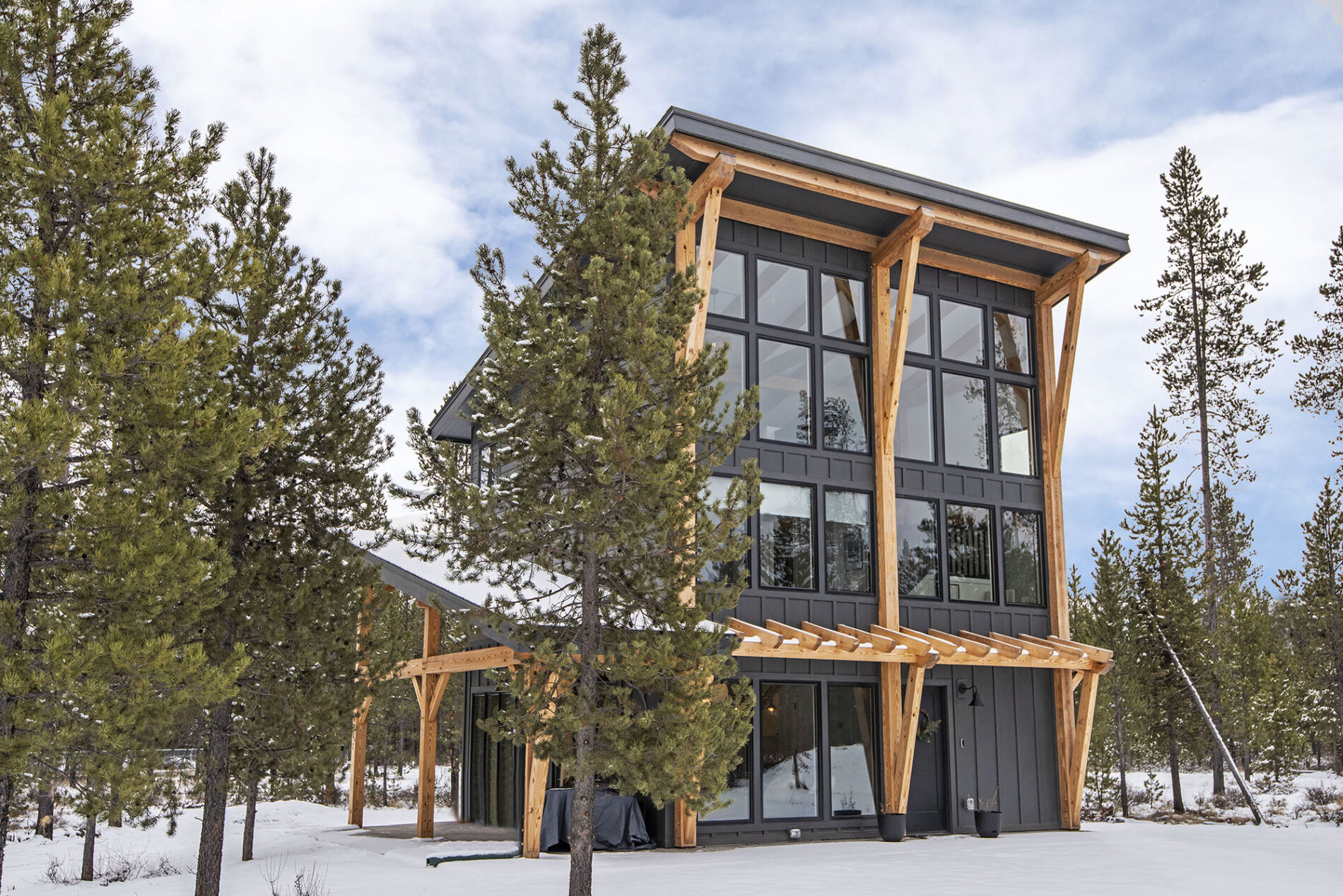 Many building system suppliers take a one-size-fits-all-climates approach to home design. Woodhouse does things differently, says Craig Johnson, vice president of sales and marketing. For starters, Woodhouse is a big believer in customization to meet their client's specific needs. Their floor plans are jumping-off points and can be altered significantly to meet the needs of a region and a specific site.
Another powerful difference is Woodhouse's coast-to-coast network of regional project managers (RPMs). As seasoned timber home builders, Woodhouse has developed a building system that offers the best performance in any environment. It's the RPMs who fine-tune this system with their on-the-ground knowledge of land varieties, seismic considerations, floodplains, and, most crucially, building codes.
"Our design process starts with two in-depth questionnaires developed and refined over our 40+ year history. Our regional project managers use these to get to know our client's needs. We discover what our clients desire in a new home, as well as details on their building site and local climate. All of this information is incorporated into our design team's approach to the design process."
Whether you're thinking about snow and wind loads on your mountain property, or about solar exposure in your desert home, Woodhouse has the expertise to make sure all your bases are covered when factoring in the climate on your property.
The Woodhouse building system uses Polyurethane Structural Insulated Panels (SIPs) for enclosing its timber frames. This technology vastly increases the energy efficiency of a structure by sealing the home in a tight thermal envelope. Because relative words such as "heat" and "wind-resistant" have different parameters depending on the region, these panels can be "right-sized" to match your local requirements. This building system scores green building points and keeps energy bills low over the life of the home, consistently saving money for homeowners. "The amount you will save each year on energy costs will add up to significant sums over the lifetime of the home," Johnson says.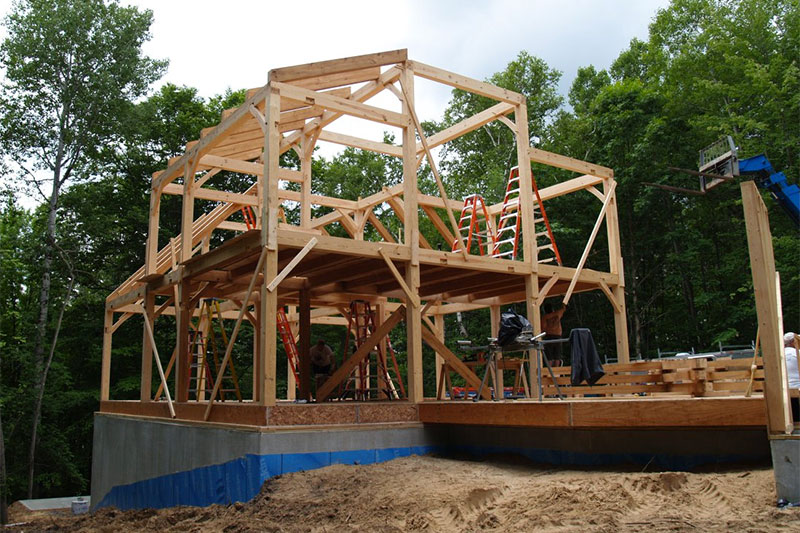 Some things, like a tight thermal envelope, you'll want no matter where you live. Other design aspects, such as passive solar orientation and wood species, will heavily rely on where you build your timber frame and even more specifically where you decide to build on your lot. The good news is, you're on the right track; the structural integrity of timber frame home construction is inherently one of the best available for snow loads, wind loads, seismic integrity, and fire resistance.
The first step is to figure out which climate best applies to where you want to build. The list below is intended to point you in the right direction and provide a jumping-off point to customize your home into what you imagine it to be. Follow the link to the region that applies most to you:
Getting Started
While the above links provide numerous considerations for one's general climate, there are many more than we can fit in a digestible article. And once you select your specific property, things will get even more detailed. The best resource will always be local expertise through our regional project managers, who will know best how to customize your timber frame home to benefit your location and lifestyle.
Visit our Where We Build page and click on your state to connect with a local representative capable of guiding you through this exciting journey.