Escape the cold in a luxury timber frame in one of these popular warm-weather locales.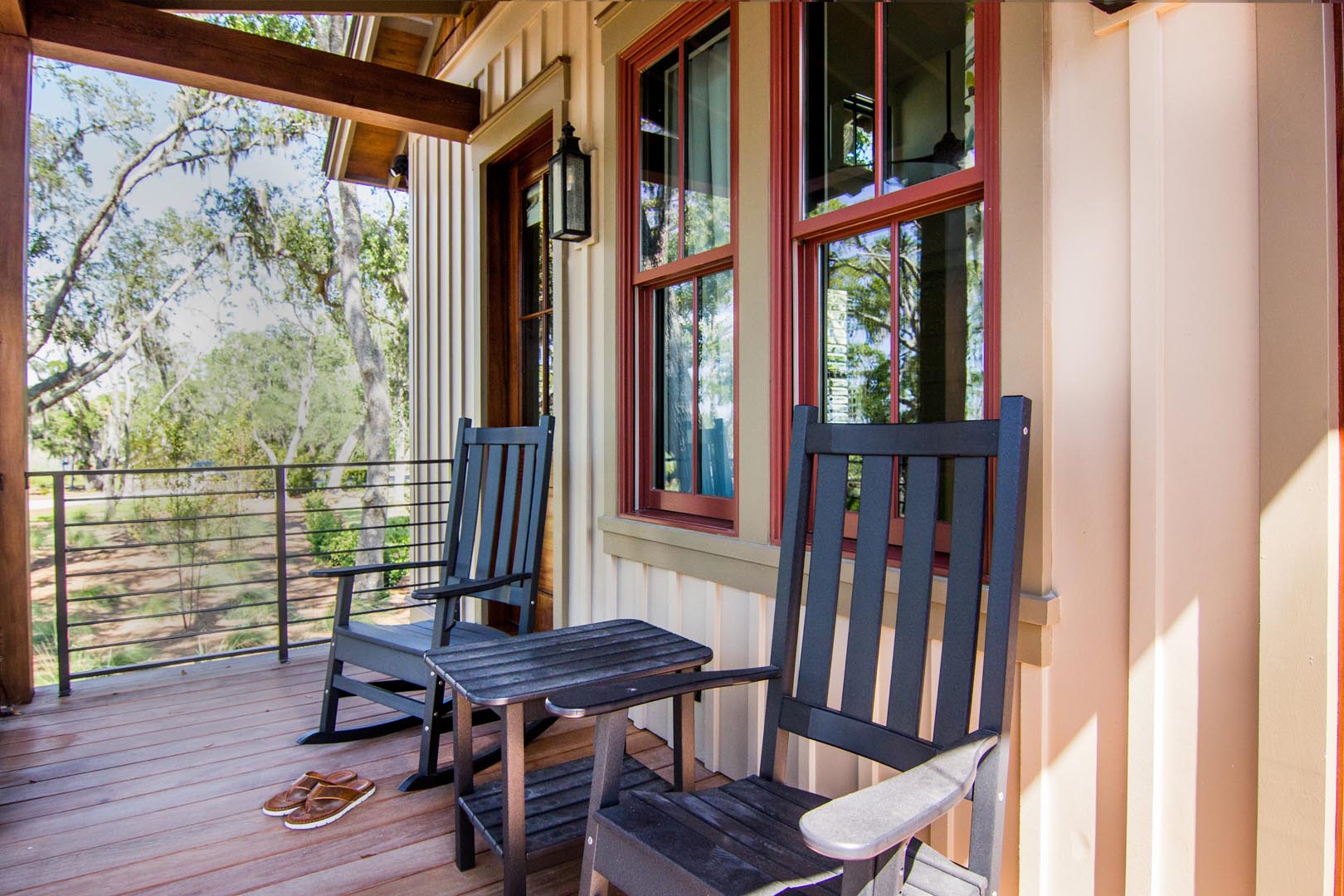 It's fun to watch birds during the warm summer months, but when those icy winds begin to blow, you've likely entertained the idea of becoming one yourself. A snowbird that is! There are many luxurious warm-weather locales waiting to become your second-home destination and relieve you from freezing rain and snow.
Timber frames are the perfect fit for your laid-back life under warmer skies, and Woodhouse has the expertise, creativity, and flexibility to build your custom project and make your days of ease a reality. Whether designed from scratch or based off our many pre-designed floor plans, let us show you why you should consider a timber frame in one of these dreamy locales.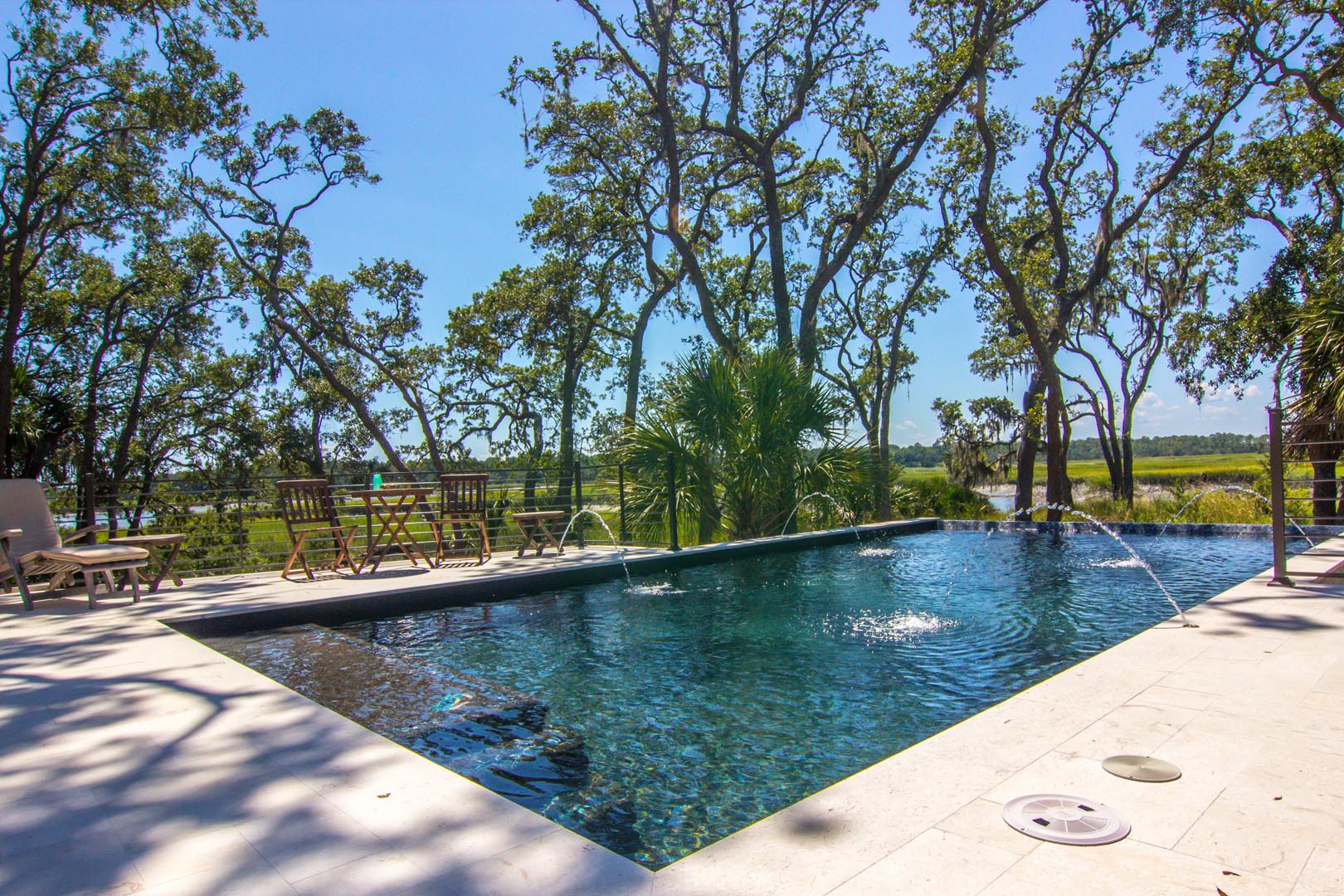 South Carolina's Low Country
The Carolinas have beauty in spades. But for those iconic soothing breezes, warm sunshine, and a relaxed pace of life, you'll want to seek out the Low Country. From Charleston to the Georgia state line, estuaries, salt marshes, and slow, lazy rivers cover the landscape.
High ceilings are popular in the South. What started as a necessity to encourage air flow on hot days has evolved into a distinct aesthetic. Built with structural insulated panels (SIPs), which boast high energy efficiency, timber frame homes have no need for an attic, so achieving soaring ceilings is, well, a breeze.
Though some people enjoy vaulted ceilings, a timber frame affords you any ceiling structure you desire. This custom Woodhouse timber frame built in Beaufort, South Carolina shows how warm timber really stands out against a crisp white interior. The pool is a refreshing water feature and a natural part of the outdoor living space. This home features another Southern must-have, a screened porch. The breeze flows in, but not the bugs.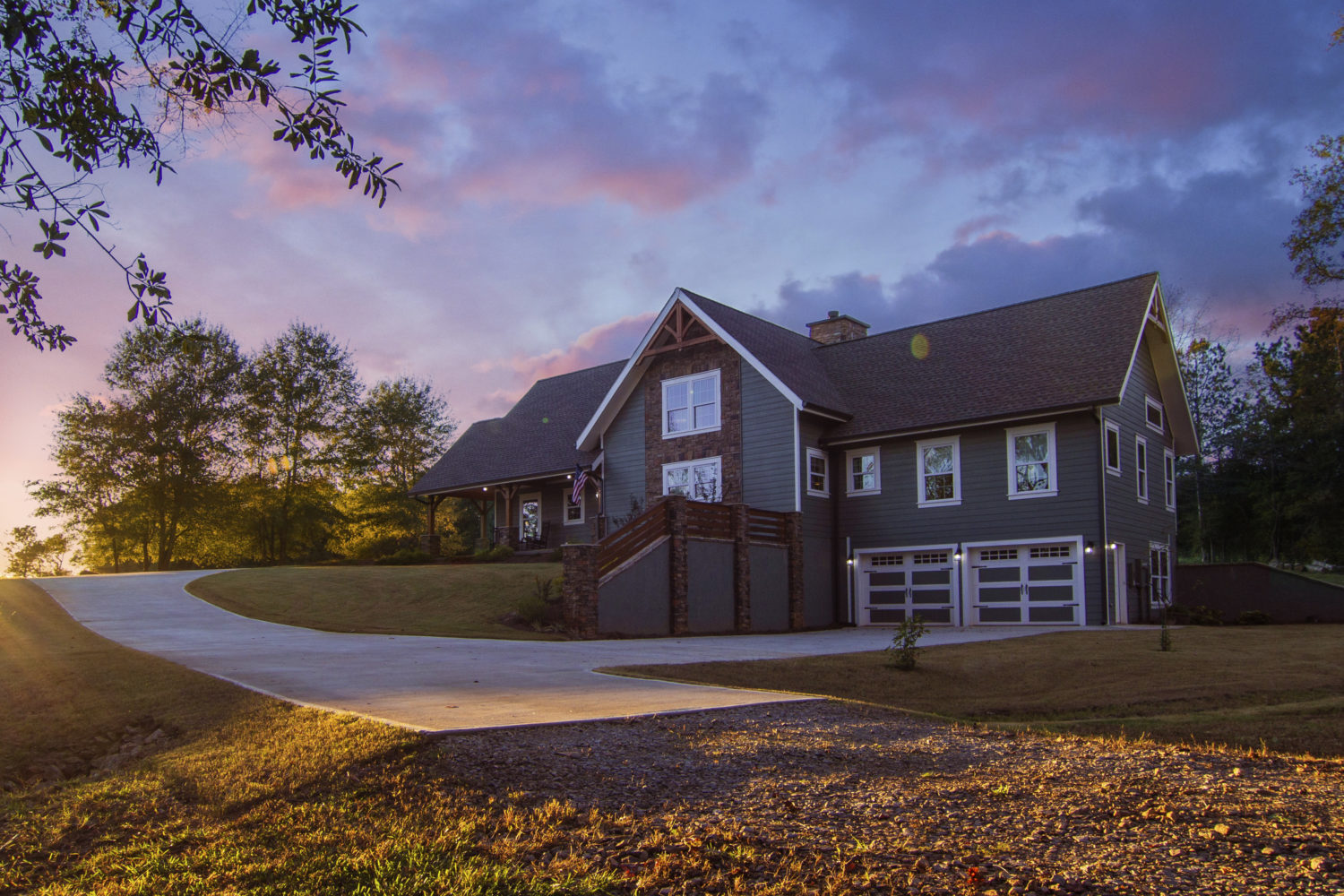 The Peach State
A little further south, Georgia makes for a life as sweet as its famed peaches. Build along the shore, in its southwestern plains dotted with pecan farms, or  up in the warm mist of the Blue Ridge mountains; any spot will put a smile on your face. 
Woodhouse timber frame homeowner, Chuck Norton, loves the outdoors and Georgia's foothills region. He had his custom timber frame built in Carrollton, Georgia with a big open porch, fire pit, and patio.
"Georgia, in wintertime . . . this is where you want to go," Chuck says. 
For Chuck, energy efficiency was top of mind, as well as having a great room that connected to the kitchen and loft for his grandkids. "I love grandkids chattering in the background while the adults are in the kitchen," he says. He also built his timber frame to "age in place" by filling it with universal design elements.
Chuck customized a preconfigured Woodhouse ranch style home. His home was such a success that Woodhouse turned it into its own design, the Wedowee (rendering below). Oriented to the southeast, the home's rock exterior absorbs the winter sun and shade cools the back area during summer. A strategic use of ventilation circulates cooler air from the basement.
Chuck loves his Woodhouse timber frame so much that he launched Timberstream and became a Woodhouse Independent Representative for North Georgia and East Alabama.
Woodhouse Regional Project Manager (RPM) for the Southeast, Don Downs, recommends several timber frame floor plans for South Carolina and Georgia. The SeaCrest, is designed specifically for traditional coastal living while the NewPort features gorgeous wrap-around covered porches, perfect for ceiling fans. BirchRun has generously sized rooms and its dramatic front porch (covered) is the perfect place to end the day. Like any of our plans, these homes can be customized with higher ceilings, screened porches, outdoor living areas, or anything else you desire.
Texas
A state this enormous is loaded with desirable places to build a warm-weather timber frame. There's Austin, a luxury lake locale with an artsy downtown. For those who want a place filled with Texas heritage and old-time charm, consider Katy or Lufkin. Lufkin, known for its miles of forests, is located in Deep East Texas near the Louisiana border.
With so much variety in Texas, it's difficult to pick a single style. This is exactly where Woodhouse shines. With modern designs, comfortable lakehouse plans, and all our other 100-plus timber frame home plans in various styles and sizes, we can find you the right plan for your Texas getaway.
In Texas, limestone is the desired exterior siding material for higher-caliber homes to help buffer the heat. With a timber frame, not only will you get the exceptional energy efficiency that comes with the SIPs building system, but we can also build a limestone veneer for your Texas abode. High ceilings, precise solar orientation, and roof overhangs for shade are other key features for high-functioning design. A timber frame is the perfect way to get big style and comfort in this big state!
First Steps to Your Second Home
Ready to take the first step toward your second home? Visit our gallery to see what's possible. Or contact us for a conversation about how you can escape winter's icy grip with a luxe timber frame home in a sunny locale.