Get to know the creative powerhouse behind our high-performance design process and celebrated timber frame homes.
Building a home is a significant investment of time, energy, and money. It's true that a timber frame home can provide exactly what you want in a house, but only a timber frame company with an excellent design process can ensure your ideal timber frame plan reaches its full potential. Our design process is intimate and structured to give you peace of mind and complete transparency at every decision point. Meet the people who make that possible.
Fred Dewey
Woodhouse Senior Home Designer
Fred Dewey is a testament to Woodhouse's talent for building not just homes, but also teams­ that last. Fred first worked for the company back when it was known as Solar Northern Inc.—he spent a summer with us in between semesters spent studying architectural technology.
"That's back before computers if anyone can remember those days!" Fred says.
In 1986, the company came to be known as it is today: Woodhouse® The Timber Frame Company, and in 1989, Fred returned full-time after graduation. In the years since he's worked on many parts of the Woodhouse process: architectural drafting, shop and panel drawings, material take-offs, and purchasing and shipping. He's also spent some time in the shop and helped with frame raisings.
Now, his primary focus is reviewing the frames and joinery and preparing them for the shop to cut.
Design Favorites
For Fred, as it is for so many, it's hard to pick just one when it comes to timber frame home styles.
"I don't really have a favorite but if I did, I would lean toward the simpler designs such as the capes or the cabins."
See for yourself what makes Woodhouse's cape home plans so special. Or take a peek at our popular cabin plans to get inspired.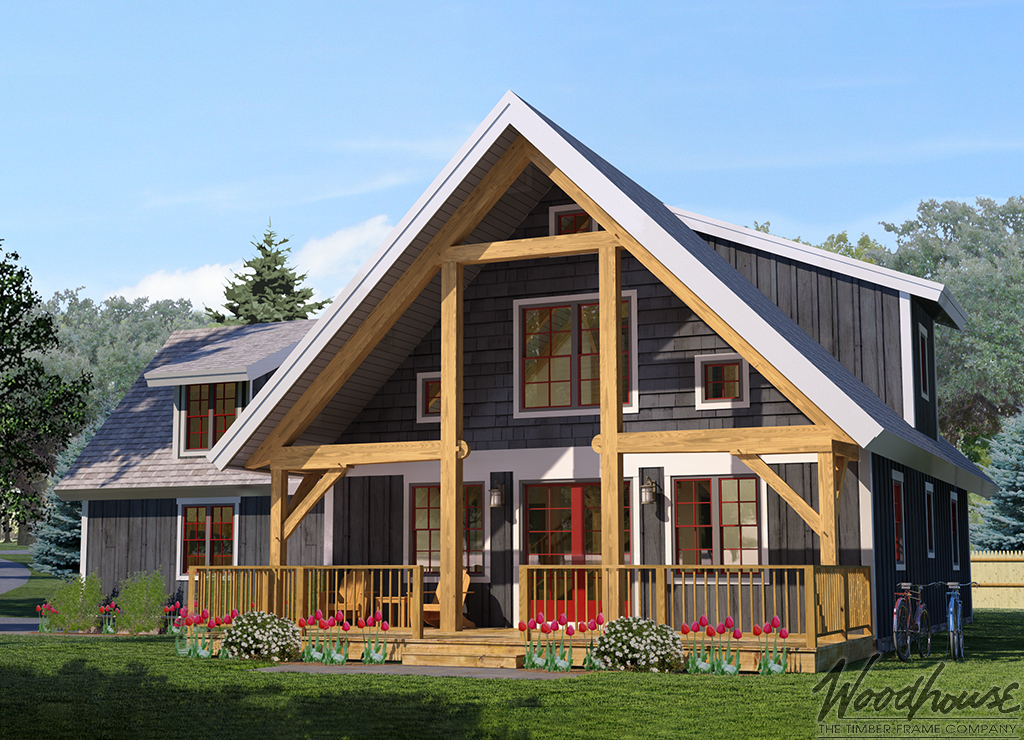 Client Advice
Fred reminds clients that Woodhouse's decades of experience mean a smooth, sound process for their own journey.
"Most of our clients know what they want. But for those that hit a stumbling block, follow our architects' and home designers' advice," Fred says. "There aren't many situations that they haven't encountered and been able to work through."
Final Words
Ultimately, Fred notes that for many, this is a once-in-a-lifetime experience and a dream come true. Enjoy the ride.
"Let the design/build process be fun," Fred says. "Most people only get to do it once in their lives and it should be full of fond memories."
A Design Process Designed for Your Dream Home
To begin creating your own memories with a custom Woodhouse timber frame home, visit our gallery page to see real examples of Woodhouse homes. Our extraordinary design team is posting new floor plans all the time. In addition to more than 90 timber frame home plans in a wide variety of home styles, we provide full custom home architectural services. Be in the know by signing up for our newsletter (we always respect your privacy) and following us on social media. Want more? Contact us for a conversation.