The "Perfect Timber Frame Design for Your Climate" series is intended to help homeowners maximize the potential of their home. Timber frame homes look best in rustic environments and that means elements that need to be withstood. Here's what you need to know about designing a desert timber frame home.

For those who embrace desert living, the benefits include plenty of sunshine, stunning mountain ranges, no humidity, and wide-open horizons. In short, beauty abounds.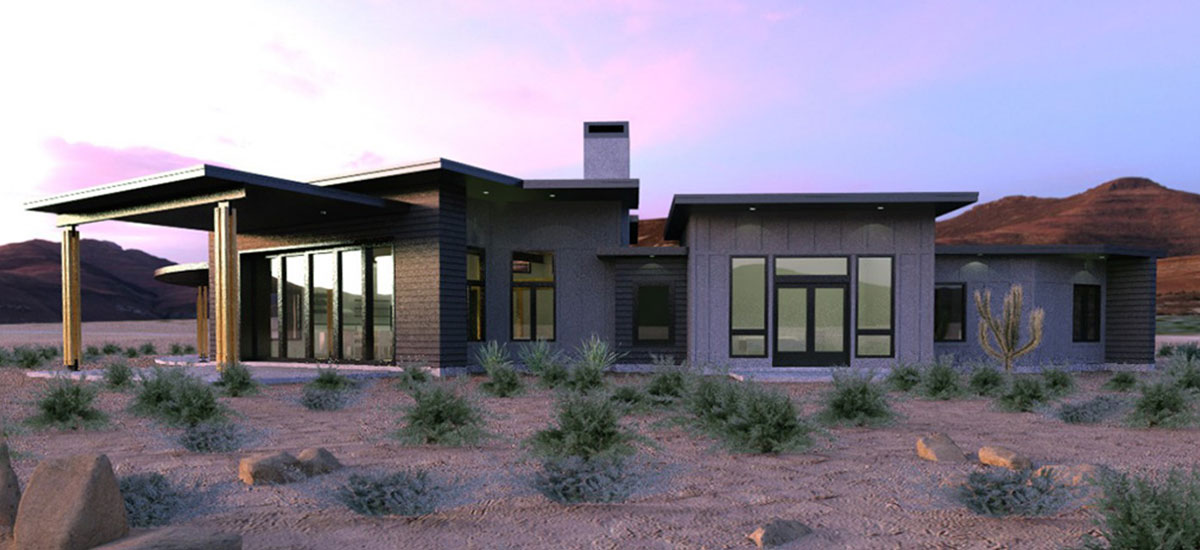 Building a beautiful home in the desert begins with being conscious of the region's challenges and opportunities, says Craig Johnson, vice president of sales and marketing at Woodhouse. Luckily, the Woodhouse building system is inherently well-suited to the unforgiving desert climate. The beauty of the Woodhouse building system has three main components; it is efficient, economical, and environmentally friendly.
The design of your new home should start with long walls with windows that face north and south, to minimize heat gain. When that is not possible, any windows facing east or west can be protected by overhangs and canopies, as well as new reflective treatments that are available for Andersen 400 series windows and doors, which Woodhouse specifies for its homes.
The SIPs used in Woodhouse's building system are ideal for mitigating the dynamic temperature swings that are common in desert climates. "SIPs seal a home like a freezer, ensuring stable temperatures inside" Johnson says.
Courtyards are a traditional desert configuration, providing cross ventilation and natural cooling. Consider an outdoor structure from Woodhouse for creating shade in the courtyard. One can also increase shade for the home by planting trees native to the region on the west side of the home for a cooling canopy.
Finally, all Woodhouse timber frame homes can be erected far faster than conventional construction, with minimal intrusion on the landscape. Fabricated with long-lasting building materials and finishes that ensure longevity and low maintenance, Woodhouse structures provide a comfortable and energy-efficient living space even under severe weather conditions that are found in the desert
For those homebuyers contemplating desert living, Johnson recommends homebuyers view the Contemporary Homes, Ranch Series, and Modern Series of designs from the Woodhouse portfolio, to jumpstart their imagination.
To learn more about designing your own mountain timber frame home, visit our Where We Build page to find the project manager for your specific region. For a more general conversation, contact a Woodhouse representative here.