The "Perfect Timber Frame Design for Your Climate" series is intended to help homeowners understand some of the top considerations when building a new home in different regions and climates. Here's what you need to know about designing a mountain timber frame home.
Timber frame homes and mountain living go together like coffee and cream, or Rolls and Royce. There is a long history of using timber frames for mountain homes, creating the staple aesthetic of traditional alpine homes in Europe. This tradition of timber frame mountain homes continues in America, with homes ranging from traditional Swiss-style chalets to mountain modern architecture, all boasting all the newest amenities.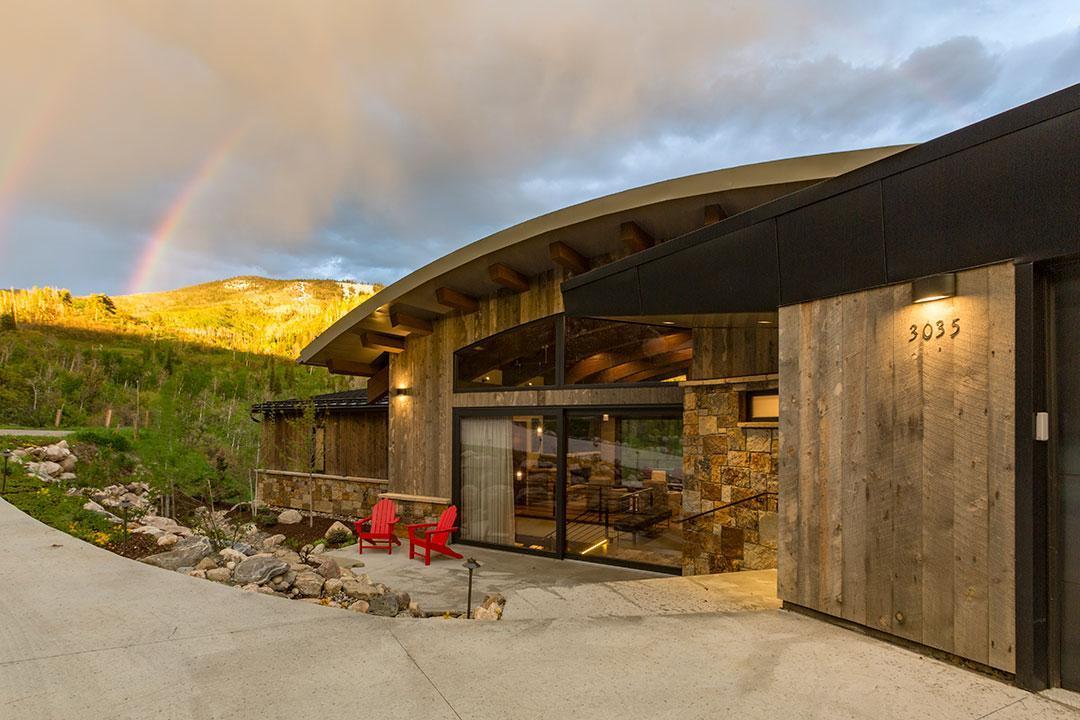 "These days, while some clients prefer more traditional timber frame designs in a mountain setting, others opt for more contemporary designs. One recent example, was a custom home in Steamboat, with an arched roofline, including a 60-foot-wide arched barrel timber-framed great room" says Craig Johnson, vice president of sales and marketing at Woodhouse (See it here).
The most popular mountain designs in Woodhouse's catalog include the Mountain Modern, Adirondack, and Mountain Series of floor plans. These plans are designed specifically to take full advantage of the mountain lifestyle. Made to enhance mountain mornings, leisurely afternoons, and evenings next to a warm fire, they're also practical with abundant storage for all the tools and toys you need to thrive in winter.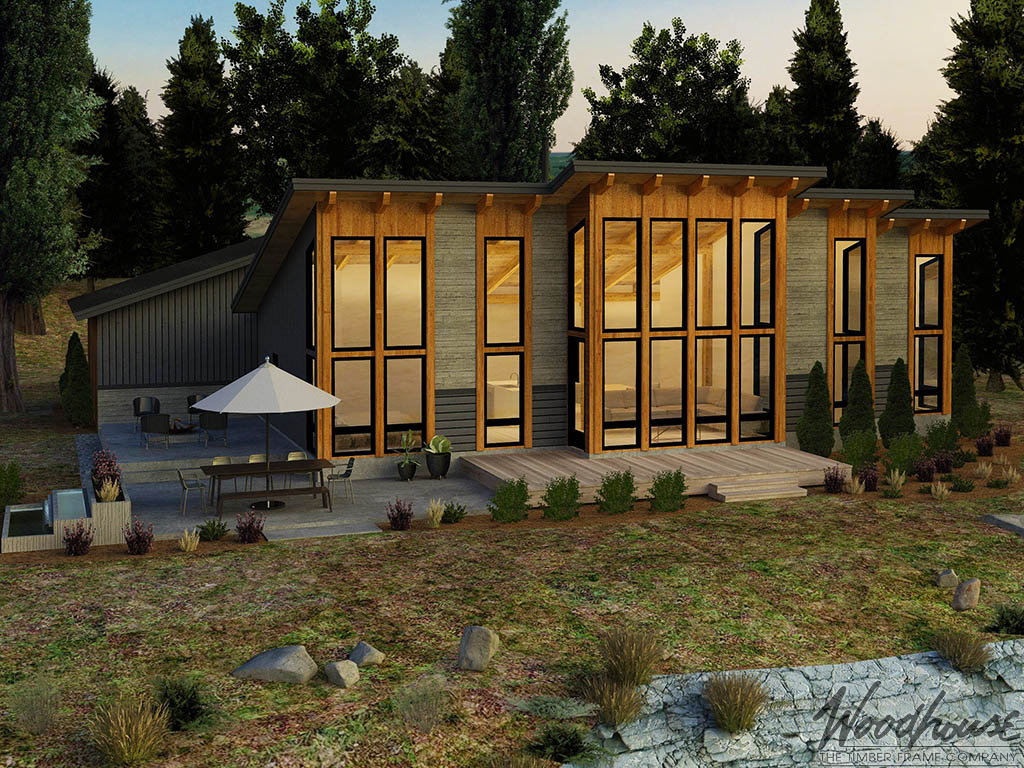 Other environment-focused design features include covered porches and entrances and steep-pitched gable roofs which naturally shed snow in winter months.
South-facing windows maximize natural light for a healthy indoor environment and Andersen 400 Series Windows & Doors are manufactured to meet the requirements for building at the site's altitude. These windows provide some of the best insulation ratings in the industry, allowing for maximum views of the surrounding mountains with minimal heat loss in the coldest months.
These mountain floor plans are all about coziness. Whether cooking, playing games or gathered around the large central fireplace, an open great room helps keep everyone together. A bridge loft is both elegant and practical and makes it feel like you're floating over the great room. If you're on a sloped mountain lot you can double your square footage with a lower-level walkout.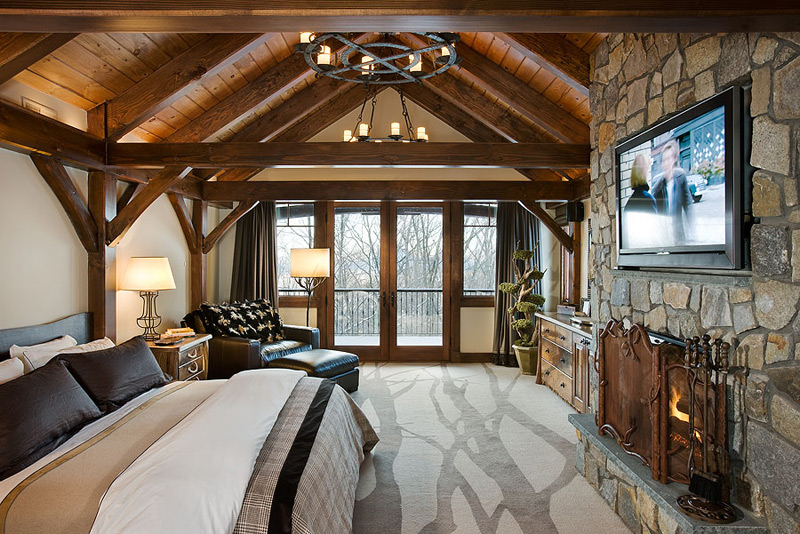 Johnson notes that building in the high country of the Rocky Mountains or Sierra Nevada mountain ranges comes with unique challenges. "The building season is only two or three months long. Snow does not fully melt until June. One has to pull permits early so that they can get the foundation in and get the home weather tight before the snow starts again in the fall," Johnson says.
Fortunately, the Woodhouse building system saves time at the building site. The Polyurethane SIPs save on installation time by 30% or more compared to conventional construction. The shorter framing time helps get the home enclosed and insulated faster. Moreover, panels are labeled to correspond to construction drawings for easy identification and assembly at the job site. The panels are also pre-cut at the factory for window spaces and door openings. This pre-engineering speeds up the installation process significantly and, again, saves money on labor costs.
To learn more about designing your own mountain timber frame home, visit our Where We Build page to find the project manager for your specific region. For a more general conversation, contact a Woodhouse representative here.