King Post Long Timber Pavilion
16 x 28
A timeless design aesthetic with its majestic king post and peaked roof. It adds a luxurious flair to any outdoor living space. The flexibility of this sleek frame allows it to easily be added to existing structures, or to a pre-existing deck or patio, while providing practical shade.
Outdoor Series
Inspiring outdoor spaces and an extended footprint are just the start of the Woodhouse Outdoor Series. As always with Woodhouse customization and modification are encouraged.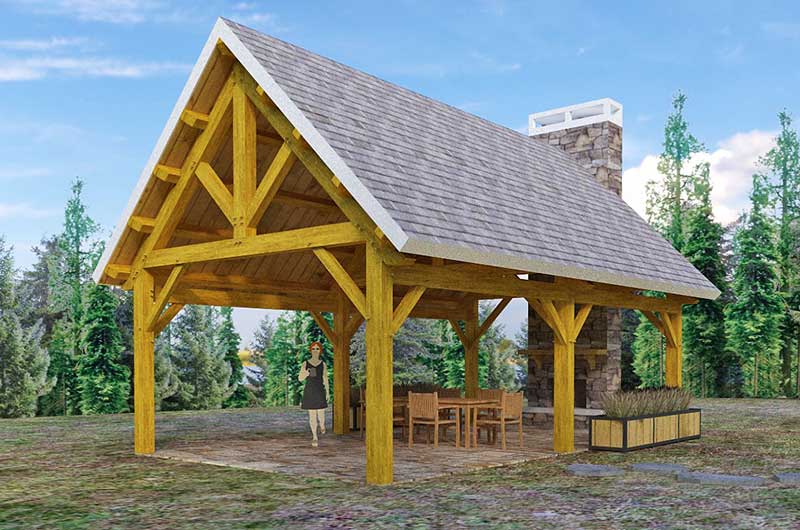 Dream Home Budget Calculator
What does a timber frame home cost in your area? Answer 20 simple questions and we'll help you figure out your budget.