CastleRock – Timber Frame Cottage Series. The Cottage Series feature timber frame hybrid homes, which maximize efficiency of the timber frame so that we can do more with less. The CastleRock is a lake cottage that has 3 bedrooms on the main floor, a sleeping loft, and an optional basement level. Open that bottle of wine you bought after visiting your favorite local vineyards, sit back and enjoy the sunset across the lake while the fire crackles. View these floor plans and home images for ideas.
Cottage Series Homes
These home designs concentrate the most impressive interior exposed beams in the spaces where the most time is spent, like the living room, dining room, and kitchen. In the spaces where wall space is more important than drama, like the bedrooms and bathrooms, we let the structural insulated panels do the work. All of these homes blend exterior materials to allow for endless combinations and personalization depending on the region of the country where you are building your home.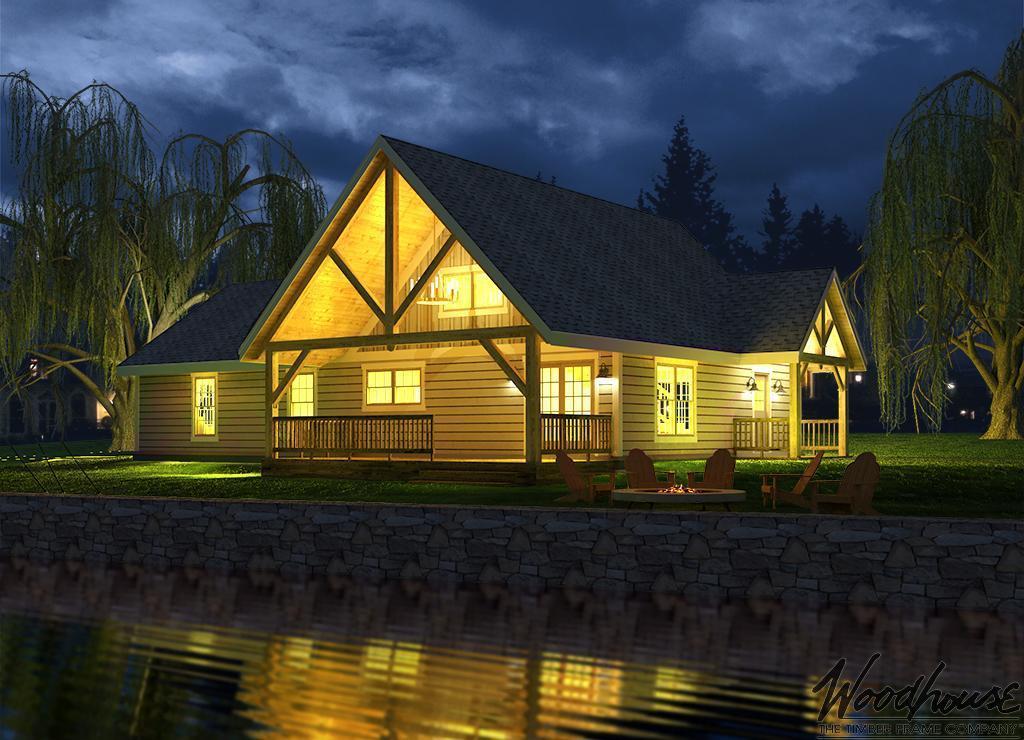 1st Floor – 1,504 sq ft
Great Room – 25'-2" x 15'-10"
Kitchen – 16'-6" x 11'-10"
Dining Room – 8'8″ x 11'8″
Master Bedroom – 13'-7" x 11'-4"
Master Bathroom – 13'-7" x 4' – 6"
Walk in Closet – 5'7″ x 6'6″
Bedroom 2 – 9'-8" x 7'-8"
Bedroom 3 – 10'-9" x 11'-4"
Bathroom – 7'7″ x 6'-6"
2nd Floor – 163 sq ft
Loft – 12'-4" x 11'-9"
Dream Home Budget Calculator
What does a timber frame home cost in your area? Answer 20 simple questions and we'll help you figure out your budget.