Mountain Modern
Departing from traditional timber frame mountain homes, the Mountain Modern series uses the single-slope rooflines and floor-to-ceiling windows common in modern architecture to create designs that can take full advantage of the panoramic views available in the mountains. Another prominent feature taken from modern architecture are the expansive open-design great rooms, which allow the home's key functions to flow into each other and make gatherings easy.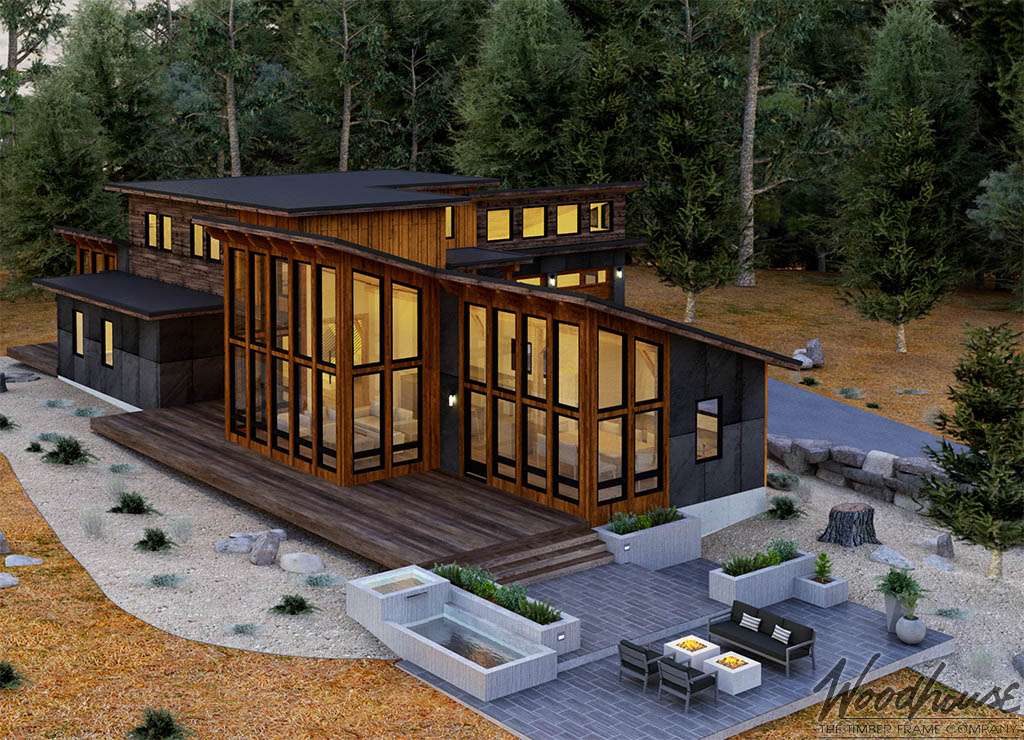 1st Floor
Hallway – 20′-9″ X 7′-0″
Men's Room – 11′-8″ X 15′-8″
Reception Hall – 57′-8″ X 39′-2″
Serving – 5′-3″ X 15′-8″
Veranda – 80′-0″ X 12′-1″
Veranda – 80′-0″ X 12′-1″
Warming Kitchen – 15′-4″ X 15′-8″
Women's Room – 8′-9″ X 15′-8″
Dream Home Budget Calculator
What does a timber frame home cost in your area? Answer 20 simple questions and we'll help you figure out your budget.