So it's time to pack up the candles and wine for a romantic retreat. Nothing is more important than the environment when it comes to setting the mood for a passionate getaway, and on that front, these floor plans should set you off to the best possible start.
Of course, what makes something 'romantic' is highly subjective to one's taste, so we tried to offer a variety of options for couples of all flavors: from fantastical storybook-inspired cottages for a magical escape to palatial mini-estates for unlimited privacy and tranquility, all the way down to compact cozy cabins perfect for intimate fire-side cuddles.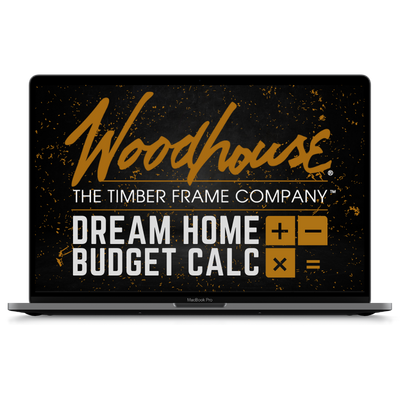 How It Works
"It's a great educational tool to help our clients understand how much it costs to build in a particular region," Johnson says. "As they go through the 20 questions, they will quickly understand how their decisions influence the numbers in their timber frame home budget. We encourage visitors to our site to use the Dream Home Budget Calculator multiple times, with different selections each time, to see how those decisions affect their budget. We update the data within the calculator quarterly, using regional and national construction averages, so it is remarkably accurate in developing a ballpark budget."
After you've gone through the Dream Home Budget Calculator, you can download your timber frame home budget. When you try different scenarios, download each one to grasp how different levels of finish, size, and amenities can impact your timber frame home budget.
Johnson cautions that the land questions can sometimes increase the budget dramatically. "If you have purchased a 100-acre parcel, for example, it's likely that you're not going to be developing all 100 acres. You can reduce costs by simply developing just one acre," Johnson says.
See how much your dream timber frame would cost.