Timber Frame Homes Arkansas
Timber Frame Dealers
We would welcome an opportunity to quote on your home, addition or commercial timber frame in "The Natural State." Please contact the Woodhouse Regional Project Manager (at left) to discuss your project. Woodhouse has built nearly 800 residential and commercial properties across the U.S. and around the world — maybe yours will be next?
Interested in becoming an Independent Representative (IR) in Arkansas? Call Woodhouse at 800-227-4311.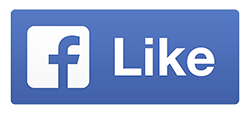 Like us on Facebook for more information and daily updates.
Little Rock
Featuring many attractions, including a zoo and the River Market District, Little Rock is home to many exciting entertainment, shopping, and dining options. Among the Most Scenic Drives in America, this area is a beautiful place to build your mountain style timber frame home. For more information on city zoning and planning requirements, please check out the following link: 
Little Rock Building Codes
Fort Smith
Fort Smith lies on the Arkansas-Oklahoma state border, situated at the junction of the Arkansas and Poteau Rivers, also known as Belle Point. Fort Smith is Arkansas' second largest city with plenty of suburban areas to build your timber frame home. For more information on city zoning and planning requirements, please check out the following link: 
Fort Smith Building Codes
Fayetteville
With mountains and trees all around, the great climate enhances the beauty of this rustic area. Fayetteville is on the outskirts of the Boston Mountains, deep within the Ozarks, perfect for rural living. For more information on city zoning and planning requirements, please check out the following link: 
Fayetteville Building Codes