Timber Frame Homes Georgia
Timber Frame Dealers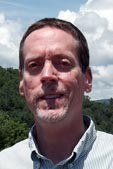 Don Downs
Southeastern Regional Project Manager
You've made the first step in making your timber frame dream a reality. A Woodhouse representative is waiting to help you through every decision in the timber frame process. From finding you a qualified builder to visiting your build site, our professional network of Regional Project Managers, designers, architects and craftsmen are looking forward to working with you.
With our Woodhouse dedicated Technical Representative on-site, you can be sure that no matter who is building your timber frame —it will go up smoothly.
Woodhouse would welcome an opportunity to design your home, addition or commercial timber frame in "The Peach State."
Please contact your Woodhouse Regional Project Manager (at left) to discuss your project. Woodhouse has built stunning residential and commercial properties across the U.S. and around the world — maybe yours will be next?
Interested in becoming an Independent Representative (IR) in Georgia? Call Woodhouse at 800-227-4311.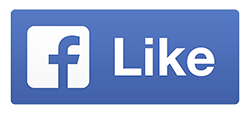 Like us on Facebook for more information and daily updates.
Atlanta
Atlanta is the capital of and the most populous city in the U.S. state of Georgia. In Atlanta, fine dining, shopping and rich history combine with inspiration-inducing attractions to create a city with Southern charm and world-class sophistication.
Savannah
Savannah is the oldest city in the U.S. state of Georgia. American towns don't come much more beautiful than Savannah, seventeen miles up the Savannah River from the ocean. The historic district, arranged around Spanish-moss-swathed garden squares, formed the core of the original city and boasts examples of just about every architectural style of the eighteenth and nineteenth centuries. The cobbled waterfront on the Savannah River is edged by towering old cotton warehouses.
Colombus
Ride the rapids on the Chattahoochee River, fly to the moon-and-back at the Coca-Cola Space Science Center and unwind in the southern hospitality of Columbus.
Northern Georgia
North Georgia is the hilly to mountainous northern region of the U.S. state of Georgia. At the time of the arrival of settlers from Europe, it was inhabited largely by the Cherokee. The counties of North Georgia were often scenes of important events in the history of Georgia. It was the site of many American Civil War battles, including the Battle of Lookout Mountain and the Battle of Chickamauga, leading up to the Atlanta Campaign. Today, particularly in the northeast portion of the region, tourism feeds the local economy.
Blue Ridge
Located near the Blue Ridge Mountains and Lake Blue Ridge this location is the perfect place for you new timber frame home.
Independent Representative
TimberStream Post & Beam Homes, LLC.
GA Counties: Bartow, Carroll, Cherokee, Cobb, Coweta, Dawson, Douglas, Fannin, Floyd, Gilmer, Gordon, Greene, Haralson, Heard, Morgan, Paulding, Pickens, Polk, Putnam, Troup, Union, & White
AL Counties: Calhoun, Chambers, Clay, Cleburne, Randolph, St Clair, & Talladega
Chuck Norton
1032 Burwell Mount Zion Road
Carrollton, GA 30117
770-366-8517
chuck.norton@timberstream1.com
www.timberstream1.com
Timberstream
1032 Burwell Mount Zion Road
Carrollton, GA 30117