Timber Frame Homes Illinois
Timber Frame Dealers
You've made the first step in making your timber frame dream a reality. A Woodhouse representative is waiting to help you through every decision in the timber frame process. From finding you an Independent Selling Partner in your state, to visiting your build site, our professional network of Regional Project Managers, designers, architects and craftsmen are looking forward to working with you.
Woodhouse would welcome an opportunity to design your home, addition or commercial timber frame in "The Land of Lincoln."
Please contact your Woodhouse Regional Project Manager (at left) to discuss your project. Woodhouse has built stunning residential and commercial properties across the U.S. and around the world — maybe yours will be next?
Interested in becoming an Independent Representative (IR) in Illinois? Call Woodhouse at 800-227-4311.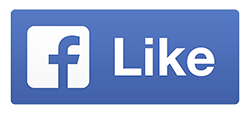 Like us on Facebook for more information and daily updates.
Evanston
This big, diverse community directly north of the city, along Lake Michigan, belongs on the itinerary of every visitor to Chicago. It's home to Northwestern University, some 61 structures listed on the National Register of Historic Places, and six sandy beaches. Its pedestrian-friendly downtown is filled with bookstores, cafés, shopping & restaurants and there are beautiful homes scattered among several historic districts within the town.
For more information on city zoning and planning requirements, please check out the following link:
Lake Forest
Lake Forest is another elegant,lakefront community oozing with wealth and charm on the North Shore, about 30 miles north of Chicago. Its downtown has a European flair and boasts delightful restaurants and distinctive retail. Take a drive or a bike ride around the residential neighborhoods surrounding downtown and you'll feel like you're lost in the pages of "The Great Gatsby." Lake Bluff has an enjoyable beach, a public green and an old time corner store.
For more information on city zoning and planning requirements, please check out the following link:
Lake Forest Building Codes
Wilmette
Wilmette is another great lakeside community with a terrific old-school cinema and an endearing little downtown that has a Mayberry-esque charm. Business Week rated Wilmette as one of the top ten places to raise a family in the country and it's also a great place for visitors to take a long walk or bike ride. Don't leave town without checking out the stunning Bahai Temple on Linden Avenue.
For more information on city zoning and planning requirements, please check out the following link: