Timber Frame Homes Iowa
Timber Frame Dealers
We would welcome an opportunity to quote on your home, addition or commercial timber frame in "The Hawkeye State." Please contact the Woodhouse Regional Project Manager (at left) to discuss your project. Woodhouse has built nearly 800 residential and commercial properties across the U.S. and around the world — maybe yours will be next?
Interested in becoming an Independent Representative (IR) in Iowa? Call Woodhouse at 800-227-4311.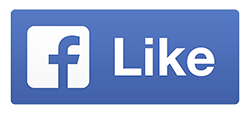 Like us on Facebook for more information and daily updates.
Des Moines
Des Moines is everything you want to find in a city; whether it's a Friday night at a Broadway show, a Saturday morning at the Des Moines Farmers' Market, a night at your favorite restaurant, enjoying laid back music venues, a shopping trip to an East Village boutique, or an inspired trip through a downtown sculpture park. It's also everything you don't expect. It's easy to get around. Easy to park. To feel safe. To feel at home.
For more information on city zoning and planning requirements, please check out the following link:
Cedar Rapids
Close to Lake McBride and a state park which boasts over 2,000 acres that offer much  to the outdoor enthusiast: fishing, picnicking, swimming, hiking, camping, boating and lots more. A timberframe home would fit perfectly in this area!
For more information on city zoning and planning requirements, please check out the following link: