Timber Frame Homes Kansas
Timber Frame Dealers
We would welcome an opportunity to quote on your home, addition or commercial timber frame in "The Jayhawk State." Please contact the Woodhouse Regional Project Manager (at left) to discuss your project. Woodhouse has built nearly 800 residential and commercial properties across the U.S. and around the world — maybe yours will be next?
Interested in becoming an Independent Representative (IR) in Kansas? Call Woodhouse at 800-227-4311.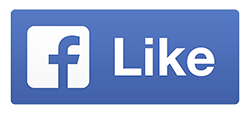 Like us on Facebook for more information and daily updates.
Wichita
A pioneer town on the Arkansas river, Wichita was a trading post for nomadic hunters for over 11,000 years.  Now an industrial hub and the largest city in the state, Wichita is an area center of culture, media, and trade. It hosts several large museums, theatres, parks, and entertainment venues.
For more information on city zoning and planning requirements, please check out the following link:
Overland Park
The city lies on the northern edge of the Osage Plains, a few miles south of the Kansas River.  Overland Park has more than 1,800 acres of park land and open space. Many of the city's 72 parks feature one or more of the following: public golf, sand volleyball, hiking and biking trails, playgrounds, tennis courts, basketball courts, and reservable shelters.
For more information on city zoning and planning requirements, please check out the following link: