Timber Frame Homes in Deep Creek, Maryland
There are few places more suited for a timber frame home than Deep Creek, Maryland. With easy ski mountain access for the winter and Deep Creek Lake, Maryland's largest inland body of water, for the summer, it's a four season region with the ideal landscape for a timber frame home.
Woodhouse has recently completed a home and restaurant in Deep Creek, MD, with two more homes currently under construction. Along with their local partner, Steve Richards of Deep Creek Timber Frame, Woodhouse's homes are fully customized to match the owners' lifestyle and range from 2,000 square feet up to about 10,000 square feet. By walking the land with homeowners and spending hours discussing design solutions, project managers like Steve have years of experience making dream homes a reality.
"One of the recent Woodhouse homes in Deep Creek was done for a customer who lived in Hagerstown," says Don Downs, Southeastern Regional Project Manager at Woodhouse. "They have a motorcycle dealership there and used to go up to Deep Creek Lake for vacations. They bought a lot on the golf course up on top of the mountain at Wisp Resort and we built their second home up there." Now enjoying panoramic views of the surrounding golf course and lake framed by timber, this dream home was custom designed to the owner's exact specifications.
While large timber frame beams make for a cozy winter retreat and a durable forever home, retail clients know the effect towering trusses and warm wood has on their customers. The Firewater Kitchen & Bar is a 3,000 square foot restaurant open and operable on Deep Creek's lakeshore. Built in collaboration with local architect Doug Storck, the project features a timber trellis suspended from the timber frame over the bar area and was completed with computer-assisted design (CAD) software that allowed for near-daily adjustments to the design plans.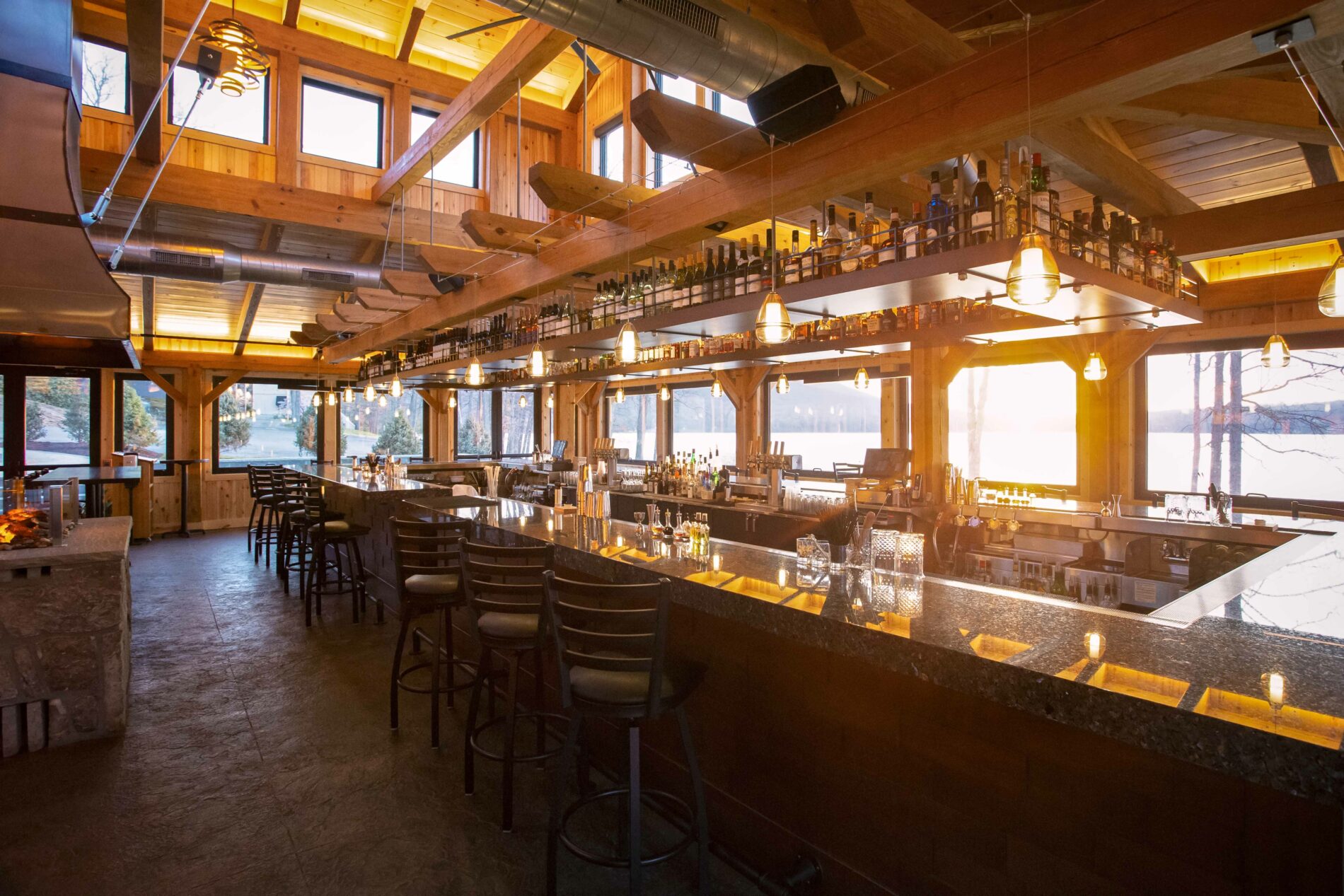 "Woodhouse provides the most complete package," says Storck, "a timber frame that has unsurpassed quality in the wood, all the joints fit together perfectly. There were no complaints from our framers. The structural insulated panels were all pre-cut precisely. Woodhouse provided the design, engineering, and the entire envelope for the structure, including windows and doors. All delivered on time with unsurpassed aesthetic appeal, during a pandemic." Doug is also the architect behind one of the homes currently under construction.
Jonathan Shockley
Mid-Atlantic Regional Project Manager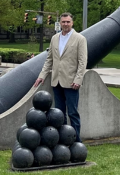 Office Phone:
302-470-2237
Email: jshockley@timberframe1.com
Steve Richards
Independent Building Partner
Phone:
301-616-1235
Email:
swrllc@hotmail.com
Top Floor Plans in Deep Creek, MD