Timber Frame Homes in the Berkshires
Stretching from southern Vermont into Western Massachusetts, the Berkshires have for generations been a popular vacation home setting for Boston and New York City residents. The setting is so tranquil that it's not uncommon, due to fond memories and a connection to the land, for vacation properties to morph into dream retirement homes.
A quintessential Berkshire timber frame is this Southern Yellow Pine barn-style home in Sheffield, MA. With large windows and a cozy mezzanine, this project was customized for the homeowner's specific needs, as most Woodhouse homes are, and is based on the OakMeadow pre-designed floor plan.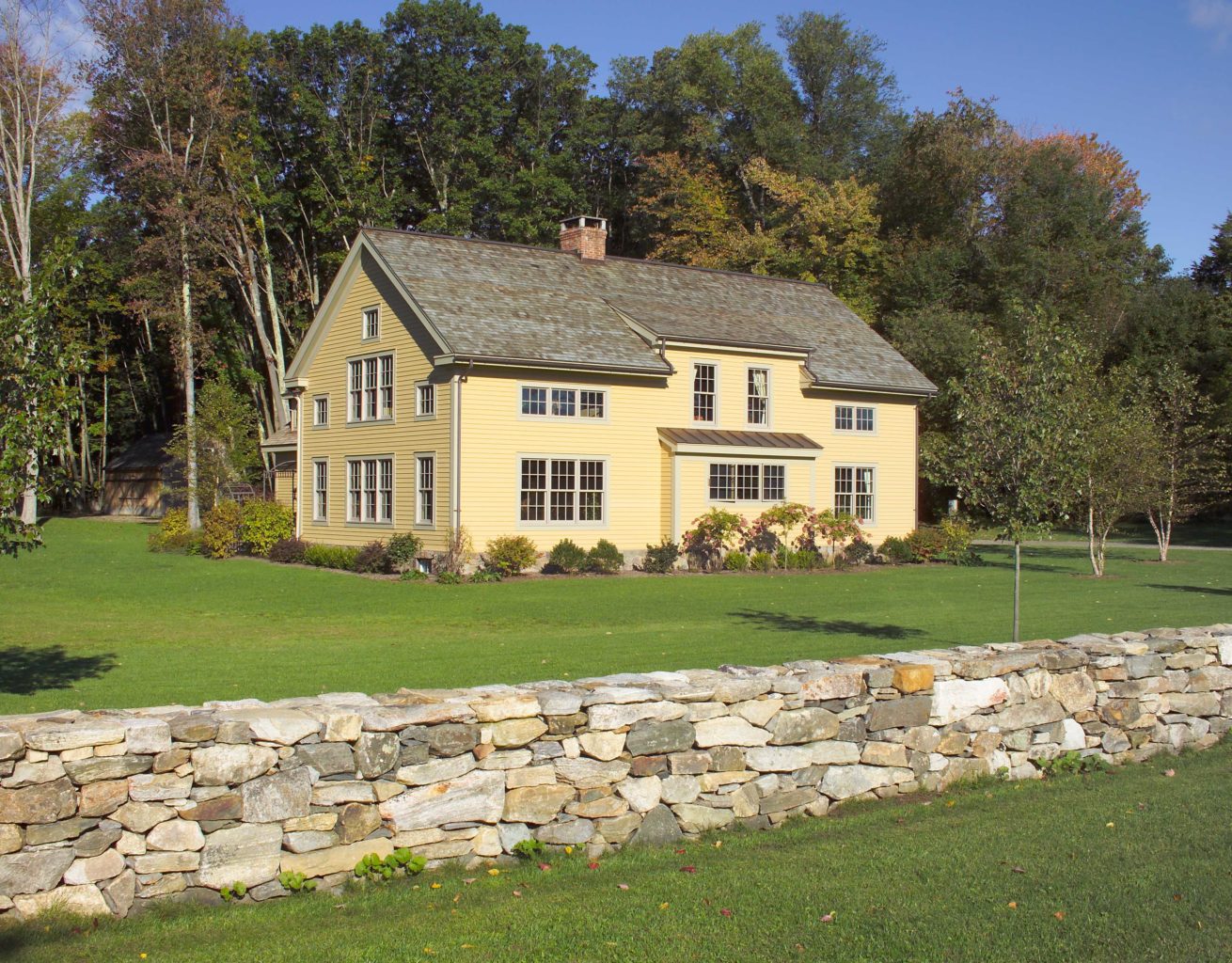 Woodhouse has been designing floor plans for timber frame homes in the Berkshires for decades. Jay Hodgson, Woodhouse's regional project manager for the Northeast, knows the best timber frame builders in Massachusetts and has been around long enough to track the evolving aesthetic of the region.
"If you had asked me five years ago what the preferred style in the Berkshires was, I would have said the New England saltbox aesthetic was what was most popular," says Jay. "But what we're seeing now is much more modern. It's a lot of contemporary, large view windows. A simpler, quieter aesthetic."
With homeowners rethinking their commitment to cities in light of the COVID-19 pandemic, timber frame builders in Massachusetts are seeing different priorities from new homeowners who want greater work-from-home capabilities and designs more suited for year-round living. Projects such as timber frame additions and outdoor structures are increasingly popular as residents desire extra living space for more family members.
"The house I'm working on right now," says Jay, "they're avid musicians and they're wanting to have a performance space. The idea there is, and it's the same with museums, whatever you put inside it won't conflict with the architecture; it's an open canvas. The Berkshires are seeing lots of modern styles that are designed to not conflict with historic elements. Whether you want to put antiques or modern art in there, it all works, the timber frame can complement both."
Other times, explains Hodgson, the designs are completely custom and so unique that it is hard to categorize them at all, like this inspirational Berkshires, MA home built around a 360°cupola. This project features alternative materials such as stone and copper lining, paired with the warm timber beams it complements their breathtaking hilltop views very well. The finished result has both modern design elements meant to promote increased connectivity, like an open great room and mezzanine above with floor-to-ceiling windows, as well as a distinct hobbit-like aesthetic in the many cozy nooks that are scattered throughout the house.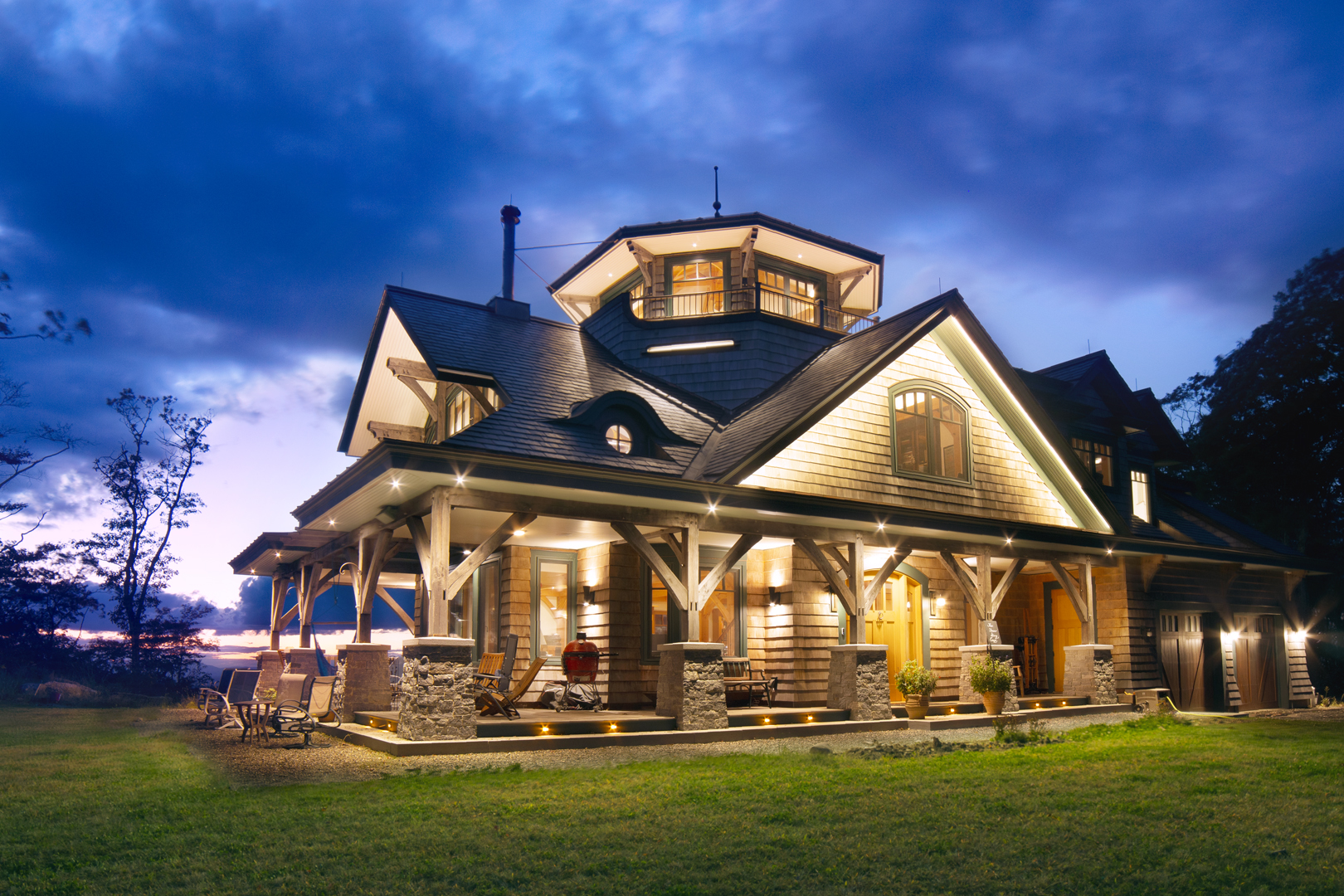 Top Floor Plans in the Berkshires