Timber Frame Homes Michigan
Timber Frame Dealers
Since 1979 Woodhouse has been building dream homes of all shapes and sizes. We are proud to work with several builder-dealers in the state of Michigan to help make your Timber Frame home or commercial vision a reality.
At Woodhouse® our difference is in our homes, our people, and our commitment to interpreting, creating and crafting your timber frame vision from start to finish.
Surrounded by four of the five Great Lakes, home to the longest freshwater shoreline in the world, and as the only state made up of two peninsulas, Michigan is a great place to build a Timber Frame Home. Michigan's fertile landscape attracted a series of diverse Native America cultures, including the Chippewa who used the rich forests and multiple water bodies to build flourishing tribal communities. Today, as the largest state east of the Mississippi River, Michigan has a range of topography including its Porcupine Mountains that extend to over 2,000 feet in spots to its flat, high-production farmlands that are among the leading producers of fruit in the United States.
At Woodhouse® we have built timber frame homes in several regions across the state and will work with you to make sure that we create your perfect housing environment by having a thorough understanding of the Michigan environment surrounding it.
Whether you are looking to build a one-of-a-kind luxury custom post and beam home, or looking to choose from our complete line of customizable, pre-designed  timber frame homes, Woodhouse® provides an unrivaled number of flexible timber frame building options to choose from.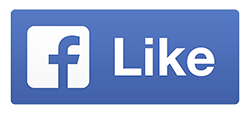 Like us on Facebook for more information and daily updates.
Traverse City
On the shores of Lake Michigan, Traverse city has everything you could want in a city: golf, beaches, forests & shopping just to name a few. Your new timber frame home should be here!
For more information on city zoning and planning requirements, please check out the following link:
Ann Arbor/Detroit
Escape the city! The areas around these bustling metropolises would be a great place for your new home. Close enough to city living but just a bit down the Huron River you could escape from it all. 
For more information on city zoning and planning requirements, please check out the following link:
Independent Representative
Eaglecrest Homes, Inc.
8728 Cedar Lake Drive
Jenison, MI 49428