Timber Frame Homes New Hampshire
Timber Frame Dealers
At Woodhouse® our difference is in our homes, our people, and our commitment to interpreting, creating and crafting your timber frame vision from start to finish. Woodhouse® is proud to be planning and building timber frame homes and commercial projects in the beautiful "Granite State" of New Hampshire.
New Hampshire is the perfect slice of "New England Living" and a magnificent place to build the timber frame home or commercial project of your dreams. From its small, yet scenic coastline straddling nearly 13 miles of the Atlantic Ocean, to its many freshwater lakes and ponds including the highly sought-after vacation destination Lake Winnepesaukee, all the way to its majestic White Mountains region, New Hampshire is a great environment for a Timber Frame structure.
There are numerous ways to experience the richness of each season within the state, whether it's alpine skiing in the winter, fishing one of its many lakes and streams in the spring, hiking its presidential range during the summer or simply enjoying its breathtaking foliage with a nice drive in the fall. At Woodhouse® we will work with you to create the perfect Timber Frame home within the setting of your choice by fully understanding your exact building needs and making them work in harmony with the surrounding New Hampshire environment.
Whether you are looking to build a one-of-a-kind luxury custom post and beam home, or looking to choose from our complete line of customizable, pre-designed timber frame homes, Woodhouse® provides an unrivaled number of flexible timber frame building options to choose from.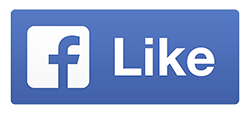 Like us on Facebook for more information and daily updates.