Timber Frame Homes Oklahoma
Timber Frame Dealers
We would welcome an opportunity to quote on your home, addition or commercial timber frame in "The Sooner State." Please contact the Woodhouse Regional Project Manager (at left) to discuss your project. Woodhouse has built nearly 800 residential and commercial properties across the U.S. and around the world — maybe yours will be next? Interested in becoming an Independent Representative (IR) in Oklahoma?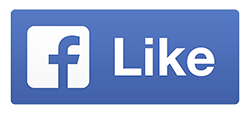 Like us on Facebook for more information and daily updates.
Green County
A sportsman's paradise with its lakes and plains, Green County Oklahoma is the perfect place for a custom post and beam home.
For more information on city zoning and planning requirements, please check out the following link:
Lake Texoma
A modern timber frame home on Lake Texoma, on the Red River between Oklahoma and Texas, could be your paradise. From swimming to fishing and boating, watersports rule in Lake Texoma.
For more information on city zoning and planning requirements, please check out the following link: