Timber Frame Homes in Bend, Oregon
Woodhouse – The Timber Frame Company goes anywhere a homeowner wants to build their dream home. This broad operational range has brought Woodhouse timber frame homes to forested hilltops, backwood clearings, and growing small towns. One of these small, soon to be big, towns is nestled along the Deschutes River and within view of half a dozen snowy peaks: Bend, Oregon.
So, why is Bend booming? Surrounded by the Cascade Mountains and Oregon's lush temperate rainforest beyond, there is abundant natural splendor around Bend. Outdoor activities are a way of life for locals and tourists alike, while the town itself is known for its arts scene and seemingly endless craft beer options.
According to Craig Johnson, vice president of sales and marketing at Woodhouse, the biggest struggle for timber frame home building in Bend is securing land. Once you secure a plot, Woodhouse will be there with you to walk the land and map out your home.
"In Bend," says Johnson, "which has extensive outdoor facilities – whether its winter sports on the mountains, hiking, biking – we're seeing more people looking for storage for that equipment built into the home. If it's a rental, we can build it to accommodate people coming and going and using the space. In that case, mudrooms, transition areas, and larger garages become more important – we're really seeing more homes being designed as a reflection of the owners and to specifically accommodate their hobbies. That trend is actually consistent across the country, where the owner's lifestyle dictates the architecture of the home."
In the west, the style is generally more modern than on the east coast. New construction tends to be single-slope modern or variations on craftsman farmhouse style homes. Woodhouse's Rocky View plan was designed to capture impressive landscapes like Bend's. With huge windows and an open floor plan, the Rocky View can bring the feeling of the outdoors into the comfort of your home, see a finished example here. More Woodhouse timber frame floor plans that are popular in this region can be found in the Modern Series, Contemporary Series and Mountain Modern collection.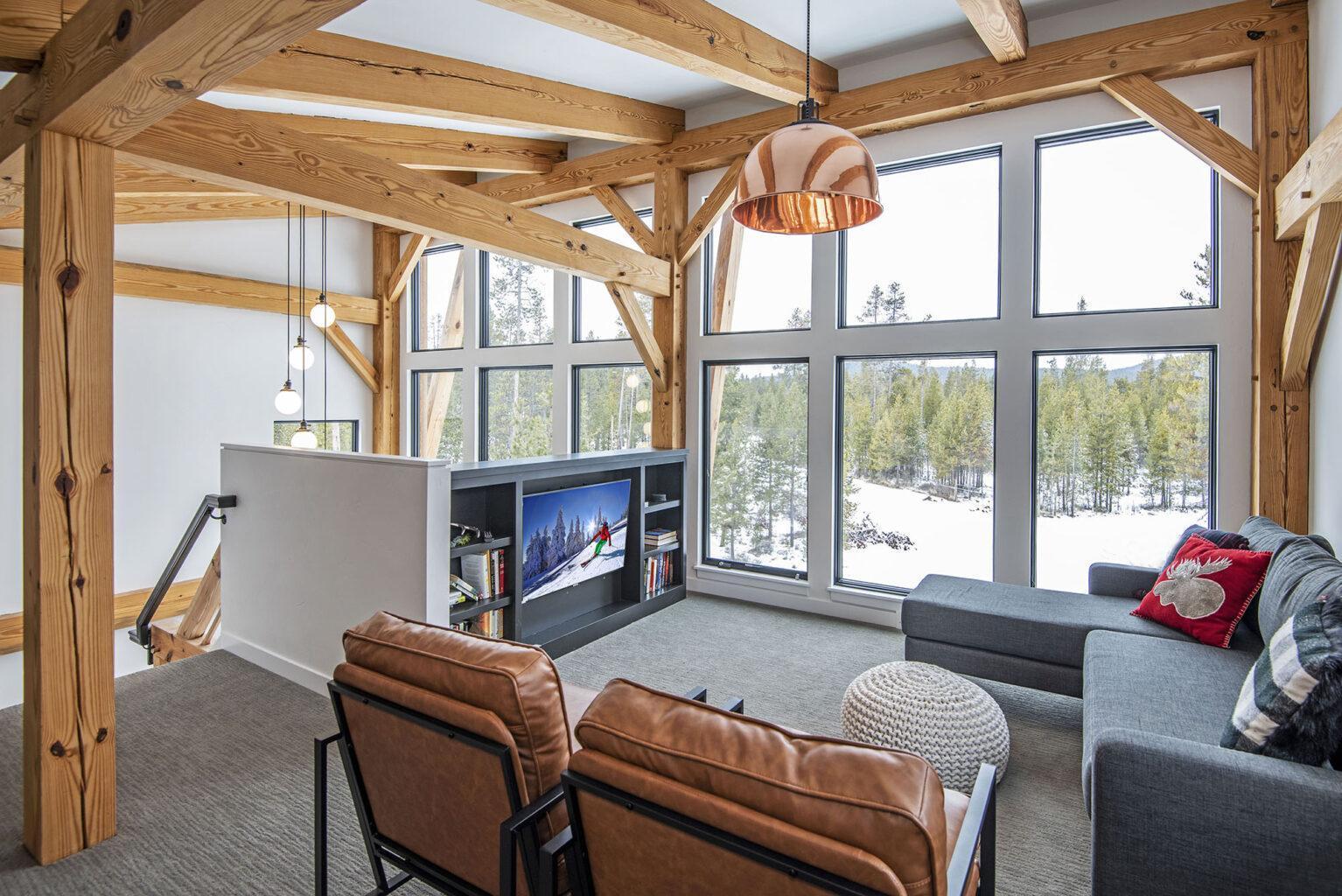 Top Floor Plans in Bend, Oregon