Timber Frame Homes Washington
Timber Frame Dealers
You've made the first step in making your timber frame dream a reality. A Woodhouse representative is waiting to help you through every decision in the timber frame process. From finding you a qualified builder to visiting your build site, our professional network of Regional Project Managers, designers, architects and craftsmen are looking forward to working with you.
We can recommend an experienced builder for your timber frame project. And, with our Woodhouse dedicated Technical Representative on-site, you can be sure that no matter who is building your timber frame —it will go up smoothly.
Woodhouse would welcome an opportunity to design your home, addition or commercial timber frame in "The Evergreen State."
Please contact your Woodhouse Regional Project Manager (at left) to discuss your project. Woodhouse has built stunning residential and commercial properties across the U.S. and around the world — maybe yours will be next?
Interested in becoming an Independent Representative (IR) in Washington?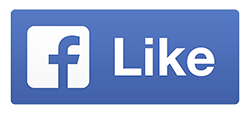 Like us on Facebook for more information and daily updates.
An island escape! Imagine your timber frame home here with the beautiful back drop of the San Juan Islands.
Choose Tumble Creek, an exclusive private home community on the Cle Elum River, to experience the epitome of luxury living in perfect harmony with nature, while enjoying seamless access to Suncadia's amenities.
Explore Washington Wine Country, a diverse and vibrant region stretching from Walla Walla to the Yakima Valley, where you can savor world-class wines, and indulge in outdoor adventures like fly fishing, hunting, and cycling, all amidst breathtaking natural beauty.
Independent Representative
Pacific Northwest Timber Frame, Inc.
Independent Representative
Counties: Kittitas, Chelan, Douglas, Okanogan, & Walla Walla
Greg Berman
106 N. Peoh Avenue
Cle Elum, WA 98922
Phone: 509-607-0112
Email: greg@pnwtf.com
www.pnwtf.com
Pacific Northwest Timber Frame