A Woodhouse family compound design is filled with many advantages and could be the multi-generational living solution you've been seeking.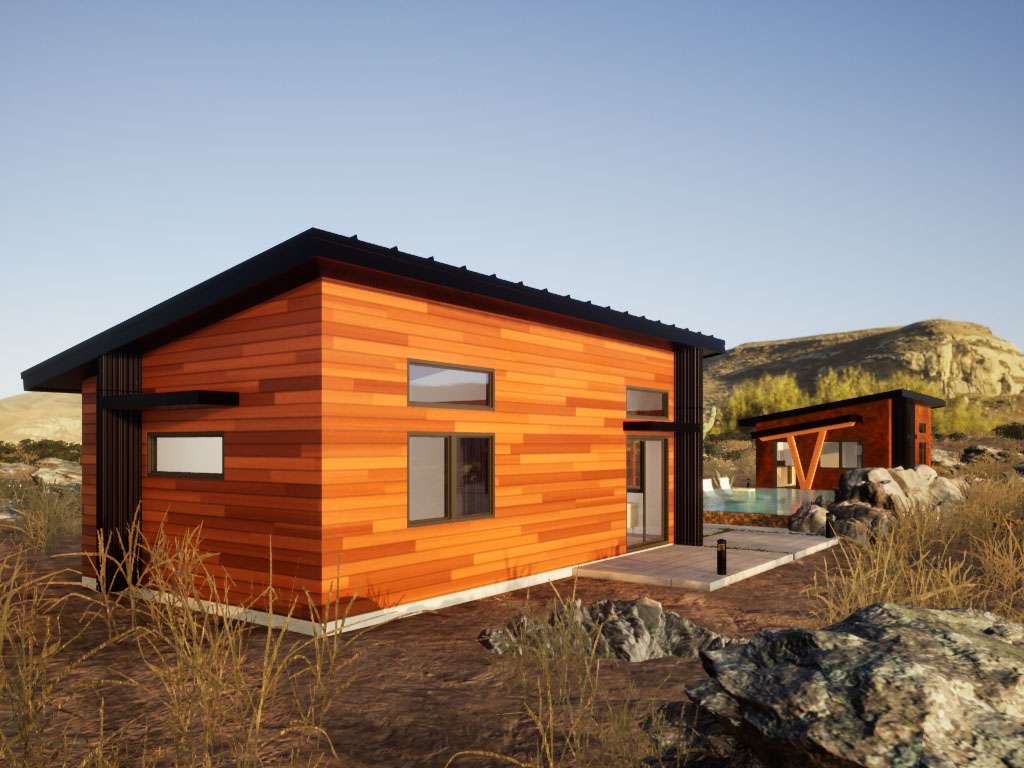 For some, a multi-generational living arrangement is family tradition; for others, the many benefits of this lifestyle are a more recent discovery. In fact, the number of Americans living in multi-generational households has quadrupled since 1970, according to the Pew Research Center.
Longing to keep family and friends closer together, people are turning to family compounds as a smart way to set up a multi-generational household. With the right design, a family compound can be a dream come true for the whole family, helping everyone achieve a healthier and happier lifestyle. Discover why a family compound may be exactly what you've been looking for in your quest for the perfect house.
What is a Family Compound?
A family compound is when multiple homes or living spaces occupy the same piece of property. Family compounds are an ideal solution for many scenarios:
A homeowner has a large piece of land and wants to help their kids by giving them a place to build their starter house.
On the other end of the generational spectrum, a homeowner may have elderly parents who require some care but can still live with some independence.
A homeowner wants to give guests and family a private, self-contained place to stay. This space can provide an income stream as a long- or short-term rental when not occupied.
Any situation where it makes sense to have private accommodations separate from the main house.
Any family looking to take advantage of the many benefits of multi-generational living such as strengthening family bonds and saving time and money through shared homeowner expenses and upkeep.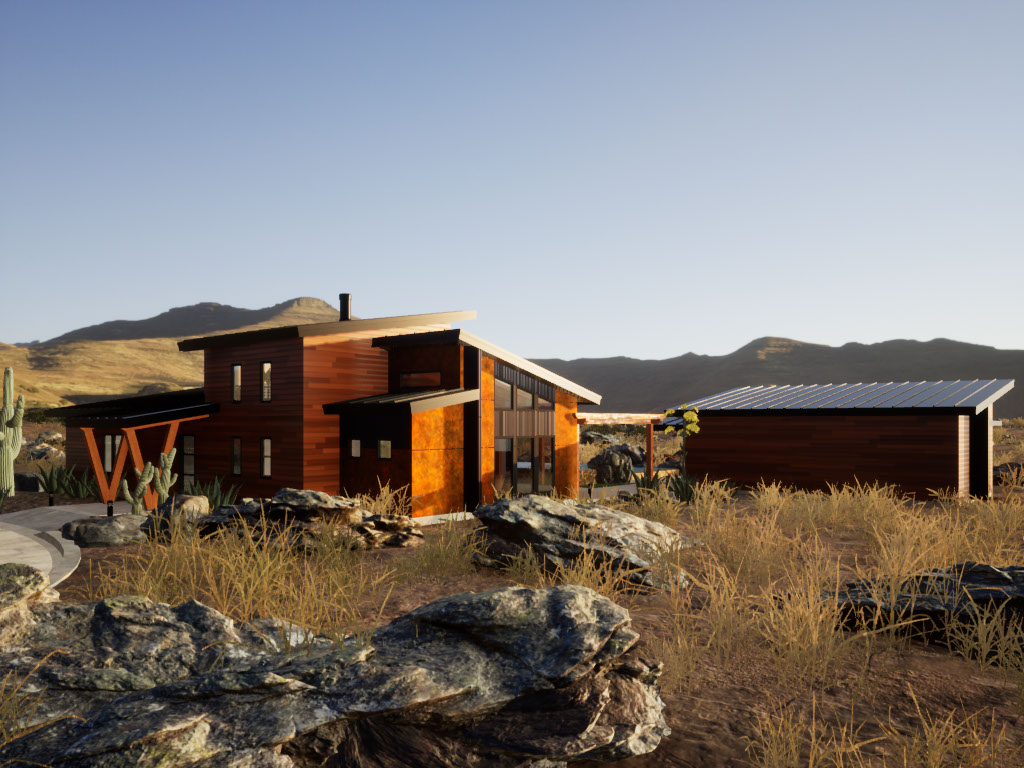 Custom Design for Your Needs
A family compound doesn't have to be a sprawling estate. It can be an efficient design that gives family and guests a private space so they aren't constantly on top of one another . . . or you. In this way, privacy, noise, and upkeep — the few concerns people have with multi-generational living — are all addressed.
Of course, there are family compounds and then there are timber frame family compounds. With timber frames, you get longevity, durability, and stunning, timeless style. Plus, a timber frame design means construction with structural insulated panels (SIPs) for superb energy efficiency.
Our Family Compound Series starts with two floor plans: BryceCanyon, featuring one main house and two detached guest suites, and WalnutCanyon, a mini-estate dwelling with two self-contained suites. Both are designed for family events, visitors, and entertaining.
And just like every Woodhouse design, these can be modified to fit your needs, personal tastes, and lifestyle as well as the unique characteristics of your property. Customization from scratch is another option. Even if you had a flash of inspiration and sketched something down on a paper napkin, our in-house architect can design from that, too!
Case Study: WalnutCanyon
Sometimes customers have a floorplan from another architect. Our designers can convert your plan into a family compound with the timber frame style that fulfills your dreams.
That's what happened with Woodhouse homeowner Barney Danzaski. Barney started with a design by an external architect and relied on Woodhouse to refine the designs into engineered construction drawings.
"Barney wanted a timber frame family compound because he wanted his two sons to visit him," says Woodhouse Southeastern Regional Project Manager (RPM), Don Downs.
Don points out how Barney recognized that when he has visitors, they are on vacation, but he still needs quiet space for work. At the same time, he doesn't want them staying in a hotel. Barney's house solved that and became the WalnutCanyon plan.
"Family compounds encourage family and friends to visit with space and privacy," Don says. "It's easy to get together for entertaining and dining."
Custom Designed for Each Property
Barney's property is on top of a North Carolina mountain with dramatic views. Because it's on the side of a hill, the house is long and narrow to fit the topography. The main house offers one-level living with one bathroom and several flex rooms. Adjacent, but detached from the house, are two identical guest pods. Interconnected walkways unite the accommodations and emphasize views.
As you look for properties for your timber frame family compound, your Woodhouse RPM will walk your site and help you determine if it is optimal for a family compound and help you figure out where to put the structure to optimize views, natural lighting and indirect solar heat. Building codes are always something to consider and in many cases, there are workarounds. We'll make it simple for you.
Make it Real
Find inspiration for your timber frame family compound with WalnutCanyon, BryceCanyon, or any of our  90 timber frame home plans. If you have a specific property in mind, contact a Woodhouse RPM for expert advice on how to achieve a family compound on your land. Contact us for any information about your timber frame house journey.