Dream big with these ideas for a luxurious bonus room from Woodhouse.

Everyone uses their home a little differently, and one of the highlights of building a timber frame home is the ability to customize it for your unique lifestyle—especially when it comes to what lights you up. This might entail incorporating a luxury bonus room as a place to entertain visitors, decompress from a hectic day or explore a creative hobby. While you might not need a bonus room, having one can really enhance your lifestyle.
Imagine all the ways you could benefit from having an extra room catered to your taste—game room, wine cellar, "man cave," spa room, home office, gym or more. Whether you enjoy scrapbooking, sewing, or firing up the power tools, a dedicated space offers you the option to create without distractions—and can even come with a built-in area to show off your masterpieces. If you love to entertain, having a go-to spot for socializing makes it even easier with a fully stocked bar or wine cellar. For those looking to establish a luxurious private sanctuary, a bonus room offers a special place to retreat, with an open space for yoga and a comfortable nook for meditating or reading to help aid in relaxation.
The 2023 Houzz Emerging Summer Trends Report revealed that homeowners are craving additional privacy. Living room dividers, which add a small degree of separation, are up 446%. However, creating an established bonus room takes this trend further by building a separate (and private) haven. Not only does this create an area that's uniquely positioned to meet your needs, but you'll also be adding value to your home with more livable, usable space.
Luxury timber frame bonus rooms can come equipped with all the bells and whistles you need to elevate your experience. While cinephiles will delight in roomy seating, movie-theater-quality viewing and high-tech surround sound, avid readers might want wall-to-wall built-in shelving to show off a private book collection. Experienced crafters may require extensive storage solutions and nearly everyone can benefit from smart technology products allowing you to dim lighting or activate music using voice control.
We've curated some of the ways Woodhouse has crafted stunning and luxurious bonus rooms as well as a few floor plans that boast built-in bonus rooms to boot.
Cocktail Time
Imagine having your friends and family saddle up at your own private bar for their beverage of choice. A high-top bar mixed with reclaimed wood, pendant lights and granite countertops make this at-home bar the best seat in town.
A Cozy Media Room
An extra space for friends and family to gather, whether around a game table, fireplace, television or even in a full-blown at-home movie theater, helps establish a deeper connection with loved ones. Sit back, chat and relax by the fire or watch a movie together. Check out how this New York ski retreat added extra space to gather downstairs.
Play in Style
Pool sharks are no longer banished to the basement in this luxurious billiards room located above the garage that's flooded with natural light and breathtaking views.
Sweet Slumber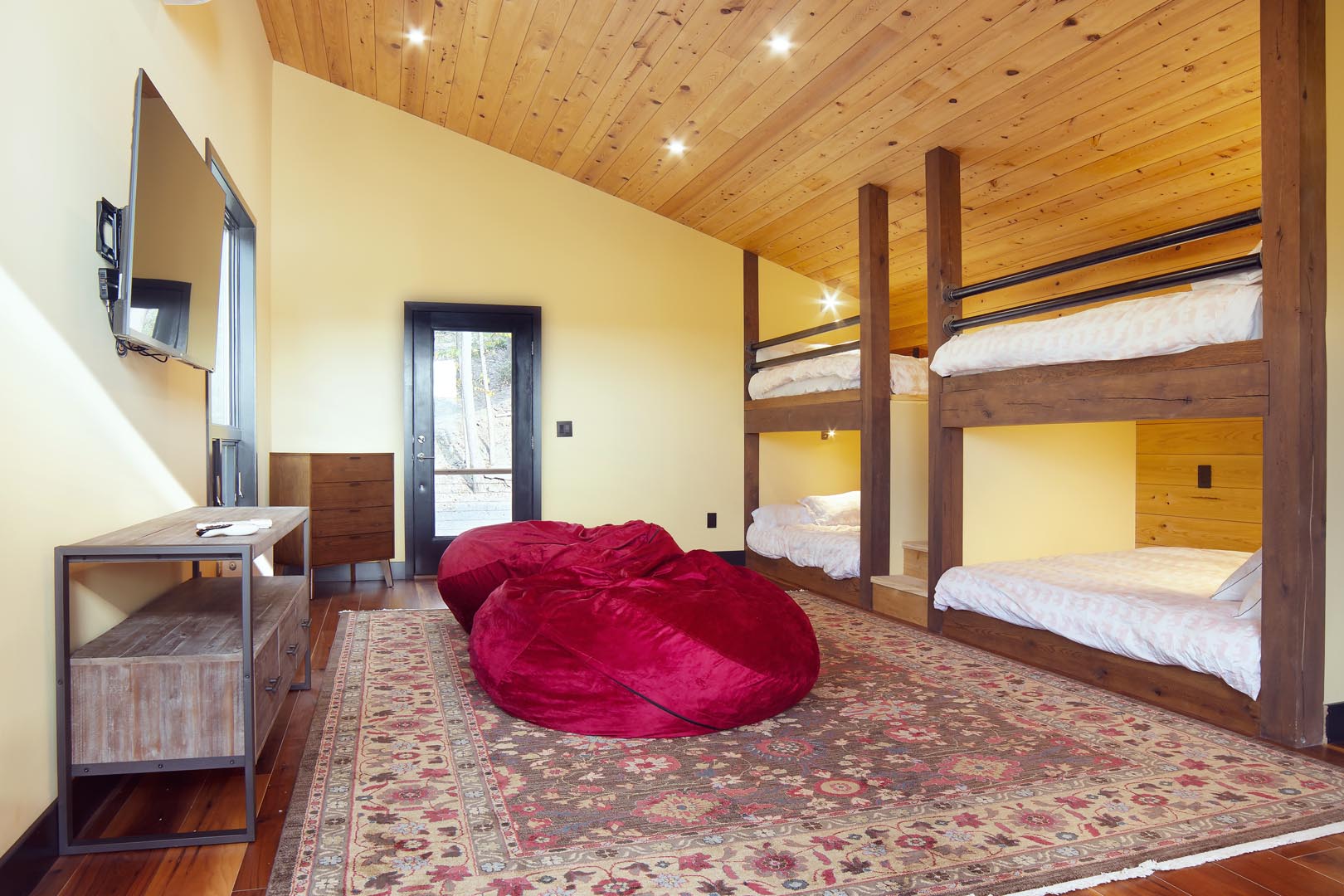 Built-in bunk beds create a dedicated space to house extra visitors in style, keeping them tucked inside a warm and welcoming environment.
Private Wine Cellar
This high-end wine cellar wouldn't be complete without a well-crafted, arched, solid wood door. Since we know how incredible having a space dedicated to your needs can be, these Woodhouse timber frame floor plans have special bonus rooms already built into their designs.
Floor Plans With Bonus Rooms
Take a peek at a few of our favorite floor plans that offer luxe spaces for hobbies, work and more. All of our plans are fully customizable, so peruse our vast selection and reach out to find out what we create for you.
A Place for Bookworms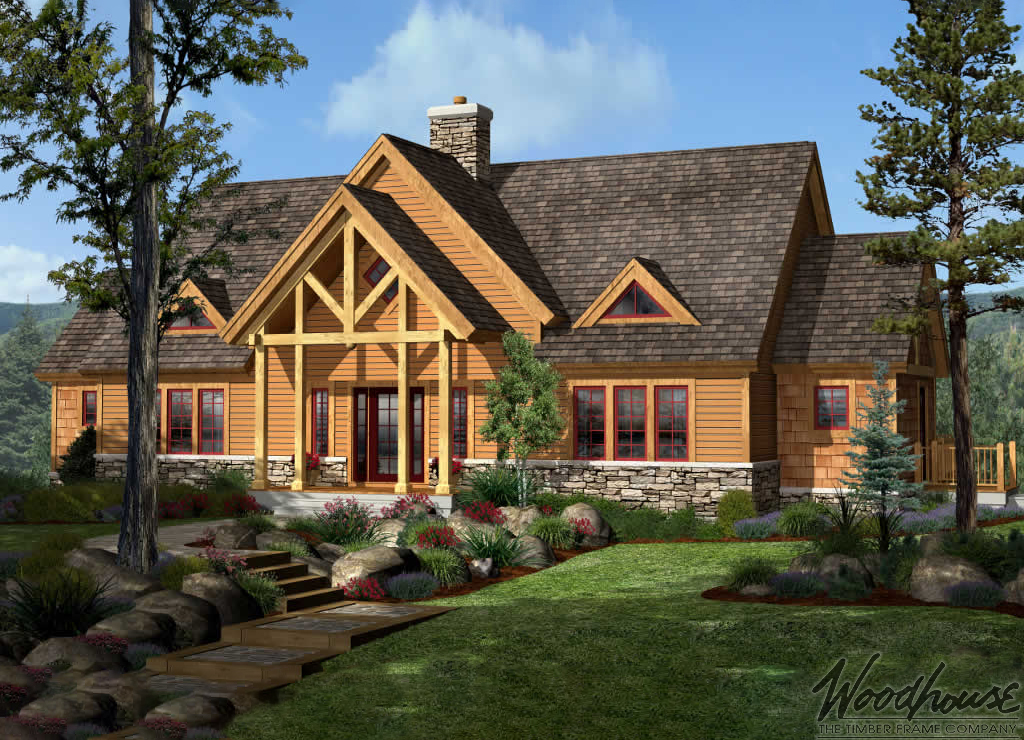 SummitView, a luxe timber frame lake home with an open loft space, also features a library off the great room.
Flexible Space With Ample Storage
A quintessential mountain home design, the TimberRidge boasts an optional studio for art or wellness and comes equipped with an abundance of storage space.
A Sleeping Porch and Special Spot for Fido
Spend summer nights basking in fresh air and listening to the crickets while nestled comfortably in bed with the Banff plan, which incorporates a sleeping porch into its design. Pet parents will love the dedicated dog room off the laundry room too.
Feeling inspired?
For more timber frame dream home inspiration, visit our online gallery. Then let's talk about what your ideal bonus room would be and how we can help make your luxury Woodhouse dreams come to fruition. We'll help you every step of the way, ensuring the design meets—and even exceeds—your expectations before we start building.