Timber Frame Homes Tennessee
Timber Frame Dealers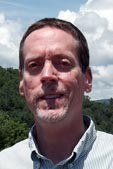 Don Downs
Southeastern Regional Project Manager
You've made the first step in making your timber frame dream a reality. A Woodhouse representative is waiting to help you through every decision in the timber frame process. From finding you a qualified builder to visiting your build site, our professional network of Regional Project Managers, designers, architects and craftsmen are looking forward to working with you.
Our expertise in timber frame home building has helped people of all ages, backgrounds, and lifestyles create a home or commercial project that is the perfect fit for all settings and seasons. And, with our Woodhouse dedicated Technical Representative on-site, you can be sure that no matter who is building your timber frame —it will go up smoothly.
Woodhouse would welcome an opportunity to design your home, addition or commercial timber frame in "The Volunteer State."
Please contact your Woodhouse Regional Project Manager (at left) to discuss your project. Woodhouse has built stunning residential and commercial properties across the U.S. and around the world — maybe yours will be next?
Interested in becoming an Independent Representative (IR) in Tennessee?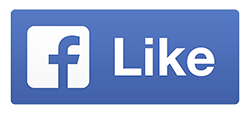 Like us on Facebook for more information and daily updates.
Knoxville
Boasting six national parks nearby, Knoxville is perfectly centrally located for your new timber frame home.
For more information on city zoning and planning requirements, please check out the following link:
Chattanooga
With a scenic mountain backdrop and the Tennessee River, Chattanooga is the perfect back drop for your new timber frame home.
For more information on city zoning and planning requirements, please check out the following link:
Independent Representative
Oak and Vine Farms
Counties: Claiborne, Union, Knox, Blount, Hancock, Grainger, Jefferson, Sevier, Hawkins, Hamblen, Cocke, Greene, Sullivan, Washington, Unicoi, Carter, and Johnson
Kelly Alridge
1799 Dug Hill Road
Mountain City, TN 37683
828-773-6691  kelly@oakandvinefarms.com
www.oakandvinefarms.com