Timber Frame Homes Virginia
Timber Frame Dealers
Jonathan Shockley
Mid-Atlantic Regional Project Manager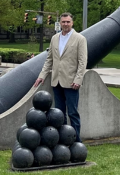 Office Phone:
302-470-2237
Email: jshockley@timberframe1.com
Schedule a call with Jonathan
Do you have questions about Woodhouse products?
Are you wondering about the design process?
Do you need to understand costs and pricing for your region?
Woodhouse® timber frame homes are among the finest in the industry. We have been building dream homes of all shapes and sizes since 1979, and are proud to make your Virginia Timber Frame vision a reality.
From its lengthy coastline to its Blue Ridge Mountains that in spots extend to over 5,500 feet in height, Virginia is the perfect place to build a Timber Frame home or commercial structure. At Woodhouse® our experience runs deep in creating the perfect housing environment for our clients by having a true understanding of the particular environment surrounding it.
Whether you are looking to build a one-of-a-kind luxury custom post and beam home, or looking to choose from our complete line of customizable, pre-designed timber frame homes, Woodhouse® provides an unrivalled number of flexible timber frame building options to choose from.
Our expertise in timber frame home building has helped people of all ages, backgrounds, and lifestyles create a home that is the perfect fit for all settings and seasons. See how we can make your timber frame dreams come true. For further inspiration select the home you're looking to build – timber frame retirement home, timber frame ski home, timber frame oceanfront home, or timber frame commercial building, or simply complete the timber frame design interview to give us a clear picture of your specific timber frame home needs and budget.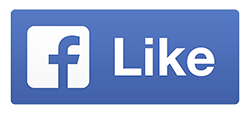 Like us on Facebook for more information and daily updates.
Roanoke
Roanoke sits at the foothills of the Appalachian mountain chain with abundant opportunities to hunt, fish, camp or hike. Pair this with the modern amenities the bustling city has to offer, and you truly have the best of both worlds!
For more information on city zoning and planning requirements, please check out the following link:
Northern Neck
The region has 1,100 miles of shoreline offering beaches, marinas, old steamship wharfs and small towns that date to colonial times. Not to mention the vineyards and wineries that make this area so appealing. Put your new timber frame home here and you won't be disappointed!
For more information on city zoning and planning requirements, please check out the following link:
Charlottesville
Nestled amid the foothills of the magnificent Blue Ridge Mountains and about a hundred miles South of Washington, D.C., the greater Charlottesville region is a thriving area perfect for your custom timber frame home.
For more information on city zoning and planning requirements, please check out the following link: