Maintaining your timber frame home's beauty and performance over its lifetime is easier than you may think.
If you love the idea of a timber frame house but are wondering about long-term upkeep, it's time to learn just how easy timber home maintenance can be. In this installment of our timber home maintenance series, we're covering what regular upkeep looks like in a Woodhouse timber frame house after move-in. Various factors will determine how much effort and expense is required for the long-term maintenance of your home, but there are strategies to mitigate these demands. We'll also share the lowest-investment-to-highest-payoff considerations for a low-maintenance timber frame home.
Let's Talk Timbers
People equate wood with work. Because a timber frame's magnificent timbers are on full display, it's common to associate these dwellings as high maintenance while forgetting that a conventional home is also constructed of wood. Not only do timber frames use less wood than conventional, but a timber frame's beams are much larger, stronger, and durable than the hundreds of smaller sticks used in a conventional home.
The reality is that wood's durability is influenced by many things — size, health, species, and climate in particular. It's true that externally exposed timbers do require some attention. Depending on the type of wood, exposure to the elements, and the quality of finish, your home's exposed timbers will need to be treated about every three to seven years.
The use of high-quality timbers and the right species extends the amount of time between treatments. Here at Woodhouse, we select species based on their hardiness and suitability to interior or exterior demands, and carefully inspect each timber to ensure only the strongest and healthiest beams are used. Our confidence is proven with a transferable, limited lifetime warranty, the most robust warranty available in the industry.
Exteriors
Another source of confusion comes from those who think timber homes and log homes are the same thing. Timber homes are very different from log homes. Log home exteriors represent the higher end of the maintenance spectrum demanding time, energy, and money. In contrast, timber frame walls require less maintenance in the long run as the walls are constructed with structural insulated panels (SIPs), not logs. In fact, you can use the same exterior materials and design elements in a timber frame home as a conventional, such as Hardie Board or other siding options like cement planks, stone, metal, and other innovative solutions. Because SIPs deliver a tight thermal envelope, timber frames outperform log and conventional homes in energy efficiency, for greater savings over the home's lifespan. Stay tuned for the next installment in our maintenance series to learn more about the difference in log and timber home maintenance.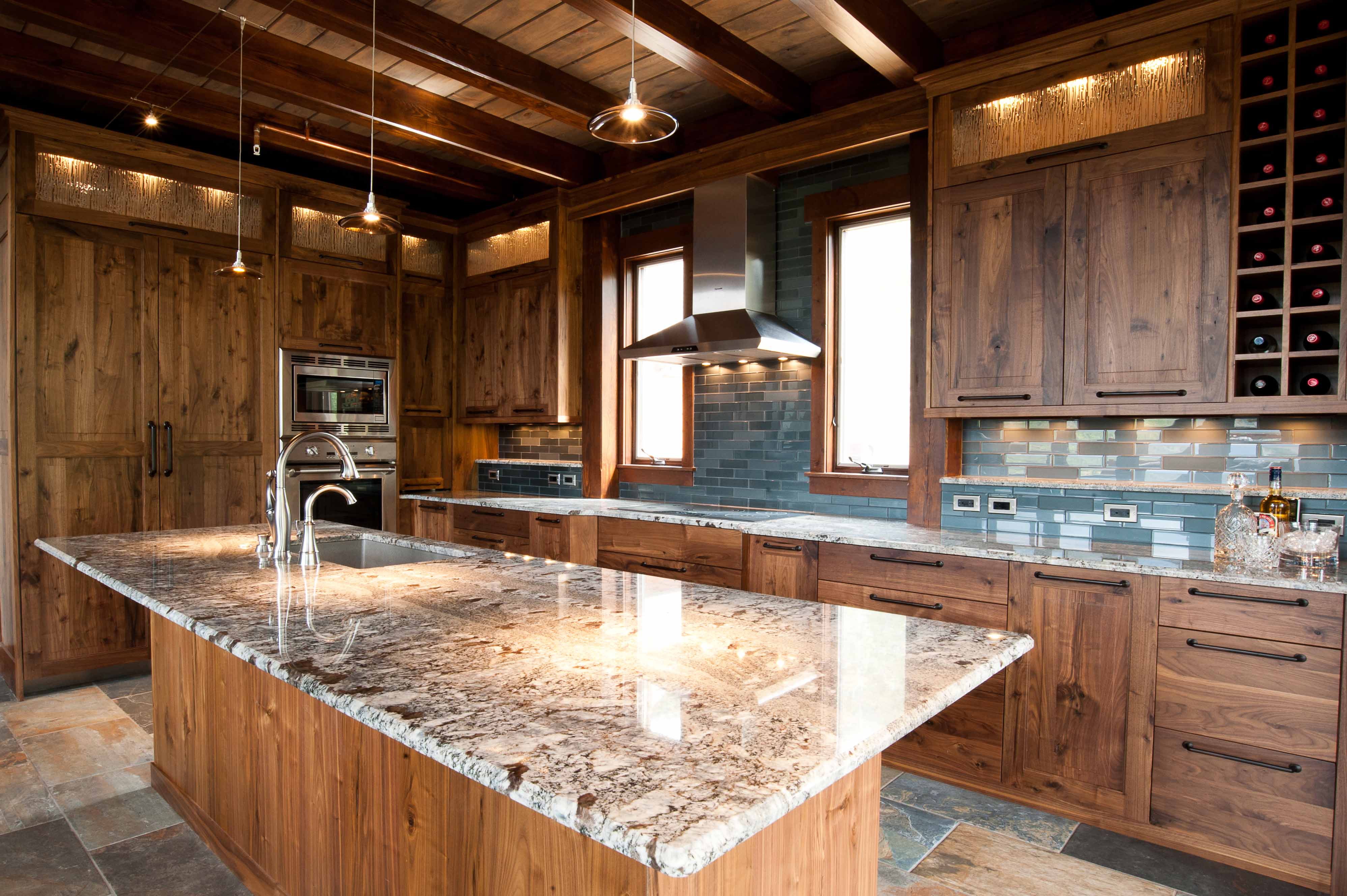 Interiors
Maintenance demands inside your timber frame home are going to depend on your materials selections. If you're still in the selection process, check out our guide to low-maintenance materials. When it comes to flooring, ever-popular hardwoods require cleaning spills up quickly, using pads under furniture to prevent scratching, and monthly use of wood cleaner. Additionally, experts recommend that hardwood floors be refinished every four to six years. Alternatively, tile or cork are practical solutions that require little upkeep. Concrete can be heated for a luxurious touch and requires the occasional reapplication of sealants or floor wax. Counters have different demands. Quartz is durable and scratch-resistant. Stainless steel is an industrial, workhorse surface and develops a lovely, worn patina over time. In contrast, marble and concrete are porous surfaces and stain easily.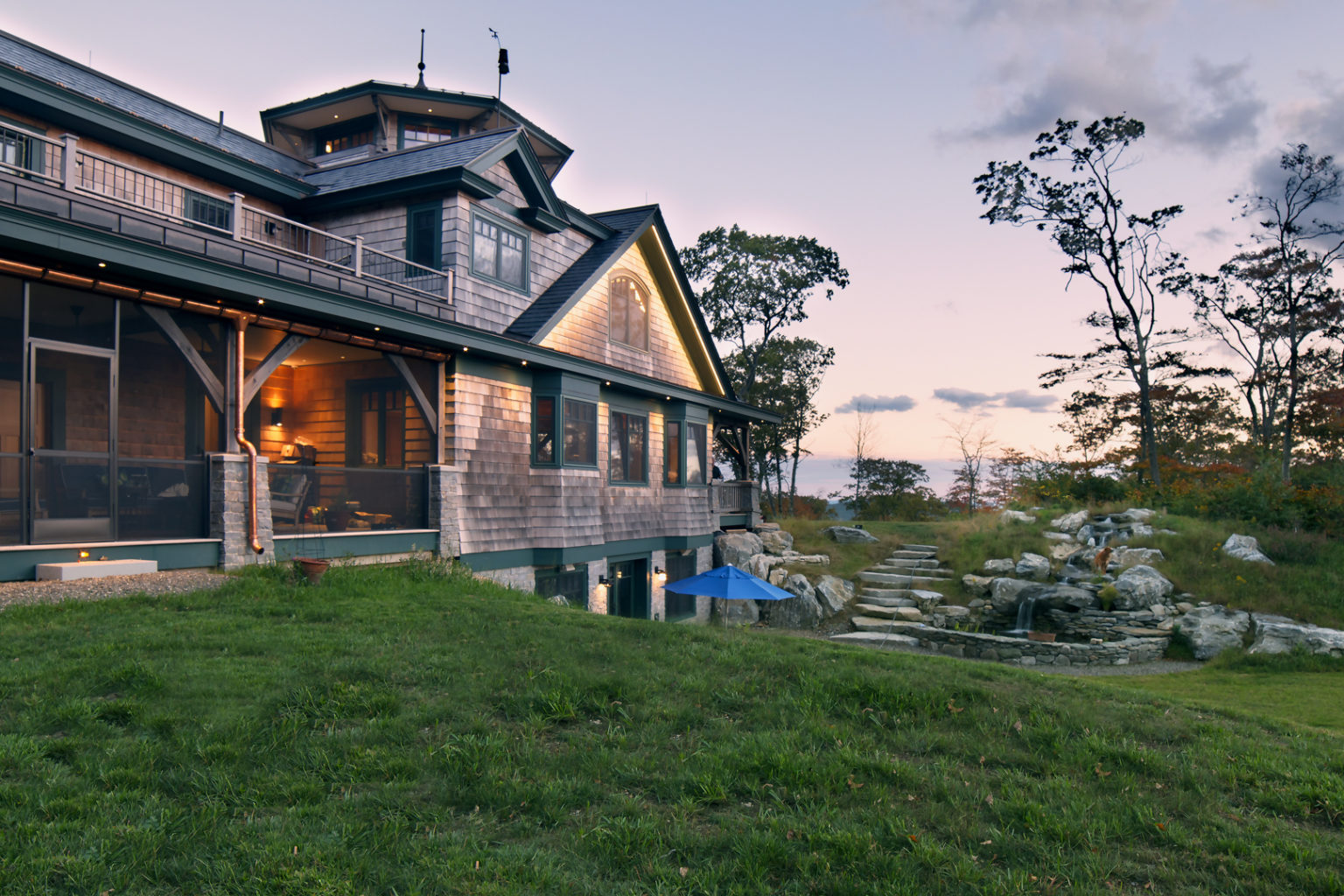 Landscaping
Landscape choices should be considered for their maintenance requirements along with what is regionally appropriate. A large, thirsty lawn that requires chemical treatments is not suitable for drought-prone regions or areas with lots of water runoff. Homeowners with hardscaped decks and patios under trees may have to contend with sap and a mess of twigs, leaves, pine needles, or branches. Why not put your landscape budget into low-care selections for long-term beauty and vitality?
Get Better with Age
Contact us to start the conversation on how we can design a low-maintenance home that saves you time, hassle, and money over the long haul. Check out our gallery and be amazed at the incredible diversity of timber frame styles and genres available and ready to be customized to you.