The Design & Building Process
Step 1: Dream & Consult
The Design & Building Process
Step 1: Dream & Consult
It all starts with a dream and Woodhouse is here to help turn that dream into a home.
Research, Blogs, & Galleries
Consult
Discuss (Scope, Budget, Timeline)
Site Visit
Design Agreement
Define (Dashboard Process)
Drawings
3D Models
Engineered Construction Drawings
Timber Order
Fabrication
Installation
Part 1: Research Blogs & Galleries
Research Blogs & Galleries 
If you're looking for inspiration, Woodhouse has 3 social media tools that you can use to help you find inspiration and learn about current timber frame trends – and they're all just a click away. The first fun tool to check out is Pinterest. It is a great online scrapbooking tool to organize your research and visually jumpstart the planning process. A lot of Woodhouse clients show their Pinterest boards to our regional project managers and architect to help them understand their dream.
If you're more old-school and prefer the feel of paper in hands over the look of digital images on a computer, you can print out copies of any pictures you find on Pinterest that tickle your fancy. The second great social media tool to help unleash your creativity is Instagram. Follow our page and discover a wide variety of photos including shots of home exteriors, interesting interior design elements, and other special timber frame images. You might find some additional ideas to consider adding in your Woodhouse timber frame home. Our Facebook page is the third way to incorporate social media in your planning process. Here you can find not only additional visual inspiration, but also get a firsthand look at some of our current projects. You may even catch a comment or two from existing home owners.
Get the latest galleries floor plans, and inspiration. Follow Us on Social
Part 2: Consult With Woodhouse
Consult With Woodhouse
Each Woodhouse home is as unique as each wonderful Woodhouse homeowner. And each homeowner will use their home in unique ways. Whether you plan to live in your home full-time, part-time, or just as a transition between places, understanding how you plan to utilize your home is key to the design and planning process. Our architect will first want to know what you want your Woodhouse timber frame home to do for you. What will be the look and feel of your home? Do you plan to live in your home after you retire? Is this home going to be a place to invite friends and family, or is it your own special place to get away from it all? What is the one special area that will be your favorite part of your new home? These are some of the questions that you should ask yourself as you move past the planning phase. As you prepare to take the next step and make the move from defining your dreams to planning your dream home, don't let any financial surprises put your dreams on hold. It is important to find the right budget that matches your dreams. By using our Woodhouse Budget Calculator, you can easily see how each aspect of the building process affects your overall budget. Try it out here.
Woodhouse Is One Call Away
Building your dream timber frame home is one of the most exciting and exhilarating ventures you will ever undertake. As you define and refine your dream, revisit all the tools available on our website and social media platforms.
Do you need advice, but still want to explore your options? We welcome you to contact our architect or regional project managers for free consultation while you are in the planning stage. Our team of experts is here to make sure that you are on the right path towards building your home.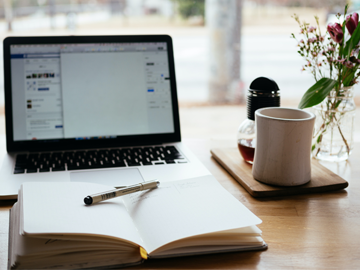 Part 3: Discuss Scope, Budget, & Timeline
Discuss Scope, Budget, & Timeline
The Scope, Budget, and Timeline play a major role in turning your dream into a home. The scope of the project will help determine the budget and the timeline of your home. The scope is all of the tasks that must be completed to fulfill your project's needs, Woodhouse is here to help determine the scope of your project. Once we have outlined and drafted the scope of your project, we can then start to adjust and fine-tune your scope to align with your budget. Once we have aligned the scope and budget of your project we can then begin to determine the timeline to get you into the house of your dreams.
Woodhouse Is Here To Help
If you need any help determining the Scope, Budget, and Timeline of your project Woodhouse is here to help. We have helped so many customers plan their dream homes and we are here to help you plan yours.
Site Visit
As with any other step in the building process, our team is more than happy to offer their expert advice. During this property and site planning phase, we would love to visit your site to ensure that you are considering the right aspects and making the best decisions for your timber frame home. Having a Woodhouse Regional Project Manager on-site is invaluable since they will be able to give you expert advice in person. It will also help them better understand your dream and vision for your timber frame home.
Don Downs on "Site Visits"
Our Southeast Regional Project Manager, Don Downs, conducts many site visits for building projects located in the mountains. While on location, he is trying to determine the optimal layout for the home while also incorporating the best views which will typically be located on one side of the property. "I look at the view and think about how it is going to be oriented. How is the slope of the land going to work with the basement? Is it going to be a walkout basement with a finished basement? If so, it will keep the square footage of the house lower, ultimately keeping the budget lower as well."
Contact Your Regional Project Manager
Don, along with the rest of our Regional Project Manager team, are all about asking the right questions, sparking conversations, and finding solutions even before the first piece of joinery is assembled. We are here to take away any concerns or questions you may have about the building process and to make sure that each step of this monumental project is an absolute success.
Woodhouse can help with every step of the process. Request a meeting and let's talk!