Timber Frame Homes Indiana
Timber Frame Dealers
Since 1979 Woodhouse has been building dream homes of all shapes and sizes. We are proud to work  in the state of Indiana to help make your Timber Frame home or commercial vision a reality.
At Woodhouse® our difference is in our homes, our people, and our commitment to interpreting, creating and crafting your timber frame vision from start to finish. Please contact the Woodhouse Regional Project Manager (at left) to discuss your project. Woodhouse has built nearly 800 residential and commercial properties across the U.S. and around the world — maybe yours will be next?
Interested in becoming an Independent Representative (IR) in Indiana? Call Woodhouse at 800-227-4311.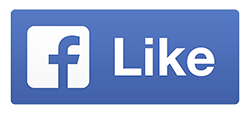 Like us on Facebook for more information and daily updates.
Terre Haute
Terre Haute is a refreshing hub of arts and activity in the midst of the heartland. The historic U.S. Highway 40 forms the National Road, taking travelers on a scenic route past historic bakeries, sculptures and the oldest billboard in the state.
For more information on city zoning and planning requirements, please check out the following link:
Indianapolis
High-speed, history and good old 'Hoosier hospitality' are a few reasons to put Indianapolis on your list of great getaways. Sports is another. From the legendary Indianapolis 500 to the Pacers and the Colts, the city offers ample opportunities to view professional and amateur sporting events, take part in athletic events and visit sports museums.
For more information on city zoning and planning requirements, please check out the following link: