Timber Frame Homes in Cle Elum, Washington
Pair Woodhouse with a builder in Suncadia for the ultimate timber frame home in Washington's Cle Elum region.
Take one look at the culture, history, or geography of the Cle Elum region in the Cascade Mountains in Washington, and it's easy to see why timber frame structures are a natural pairing. Still getting to know the area? We'll show you what makes this Kittitas County locale prime timber frame home territory and how a custom home builder in Cle Elum can connect you to this magical place.
Cle Elum Culture and History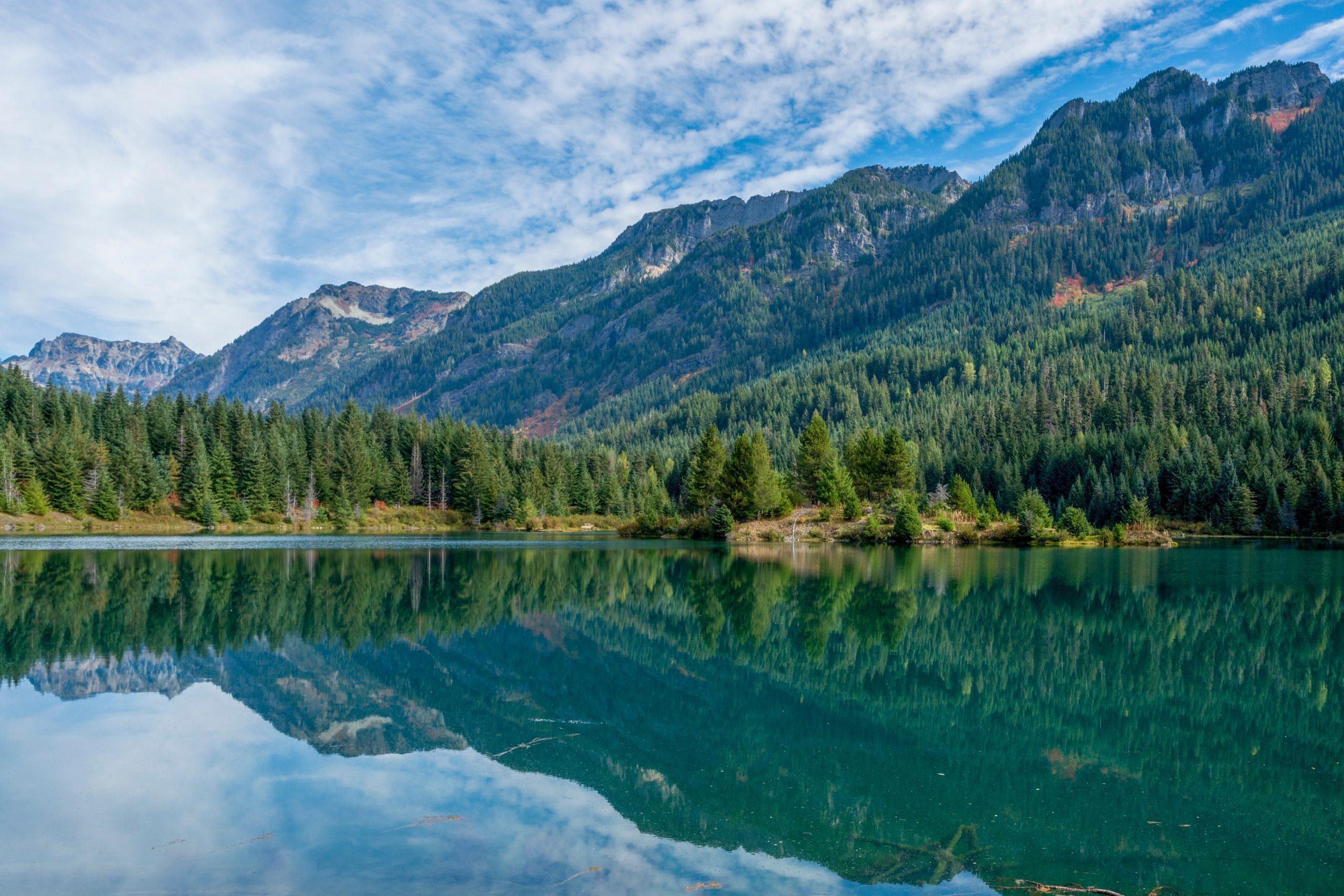 Cle Elum is known to many as a small town whose existence is anchored to an 1890s coal mining boom. For centuries, long before the first non-native settlers arrived, the region was (and is) home to the Kittitas band of the Yakama Tribe. It is they who use the word Tle-el-Lum, meaning swift water, for the nearby river, which was pronounced by settlers as Cle Elum. The name Cle Elum was also assigned to a reservoir created by the construction of the Cle Elum Dam.
A moniker acknowledging the Yakima River's personality and pristine waters is fitting for this stunning, forested paradise. Fresh, pine-scented air complements the rushing river and peaceful lake, all of which contribute to the distinct mountain culture. It's simply a slower place of life.
"It feels wild here, less developed," says Woodhouse Western Regional Project Manager (RPM), Bob Colby. "The greenery is amazing, and there are fantastic views everywhere. There are so many giant trees, it just makes sense for a timber frame home to be built in that environment."
Suncadia: Mountain Paradise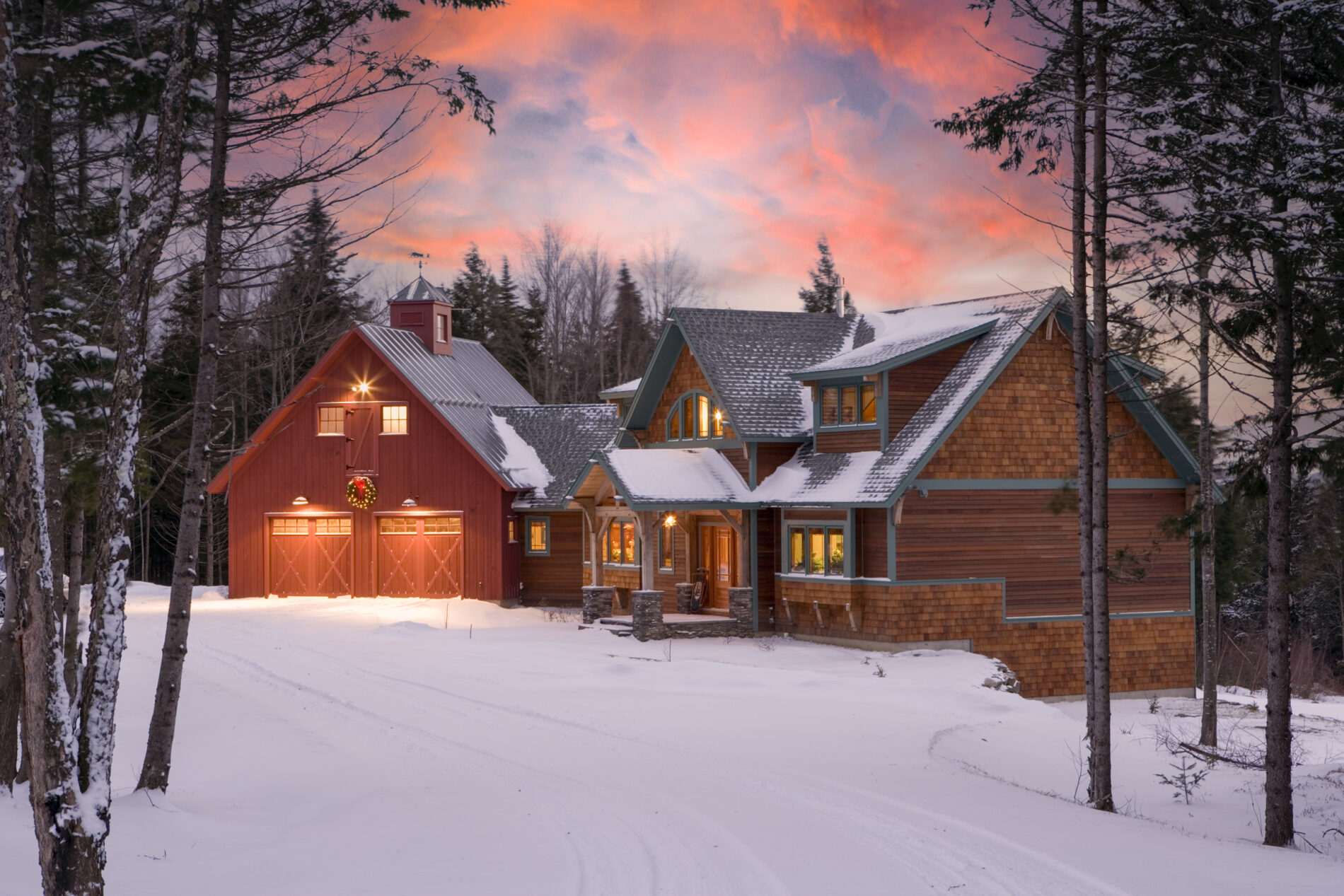 Nestled in the forest is a picturesque swath of 6,300 acres known as Suncadia, an all-inclusive resort and residential community. Located a mere 68 miles from Seattle along Interstate 90, it's an easy drive between the two vastly different worlds.
As with many mountain locales, Cle Elum is known for its four-season outdoor lifestyle. Trail sports of all sorts — hiking, running, mountain biking and horseback riding — are popular during much of the year, and winter introduces snow sports like ice-skating and sledding in addition to skiing and boarding at several of the local ski areas. And who could leave out the world class golf available within the community.
Suncadia is comprised of two neighborhoods. There is the "public" side consisting of resort lodging and many privately-owned rental cabins. The "private" side of Suncadia is known as Tumble Creek, where high-end private homes frame up Suncadia's world-class golf courses. These residential homes serve as primary and/or secondary houses and are not rentals. On both sides of Suncadia, you'll find an overwhelming inclination for timber frame design.
Ready to discover the Cle Elum mountain lifestyle? Slide: You may be tempted to sip cocoa by the fire all day, but Cle Elum is a wintertime playground. Suncadia offers ice skating, snowshoeing, and Nordic skiing. Go downhill skiing or snowboarding at The Summit at Snoqualmie. Ride: Try horseback riding at Three Peaks Outfitters for a chill half-day ride or dial it up with a full-day, deep-wilderness adventure. Fish or Drift: From fly-fishing to floats to river rafting, Suncadia plans water excursions on the Cle Elum river. In fact, Suncadia offers an assortment of organized experiences from axe-throwing to festivals to tie-dye and more. Dish or Draught: Enjoy elegant dining overlooking Suncadia's pristine golf courses and forest views at Swiftwater Cellars. For a slightly grittier, but equally delicious experience, check out Cle Elum's first nano-brewery, Mule and Elk.
A True Timber Frame
Using our timber frame custom home builder in Suncadia, Pacific Northwest Timber Frame, establishes a special connection between home and land. Cle Elum — river, town, and reservoir — are part of the Pacific Northwest, the region where we procure many of our timber frame supplies. Building a timber frame home in Kittitas County brings an extra level of heart and soul to our homes. These high-performance homes tell the story between dwelling and place.
For Cle Elum homeowners, trees are prized treasures. In homebuilding, it's inevitable that some trees must be cut, and many homeowners want this timber in their home. Whether from their property or the region generally, a Woodhouse timber frame is a literal fusion of land and home. Afterall, property and people are the two most important elements in our timber frame home building process.
Pacific Northwest Timber Frames: Custom Home Builder in Cle Elum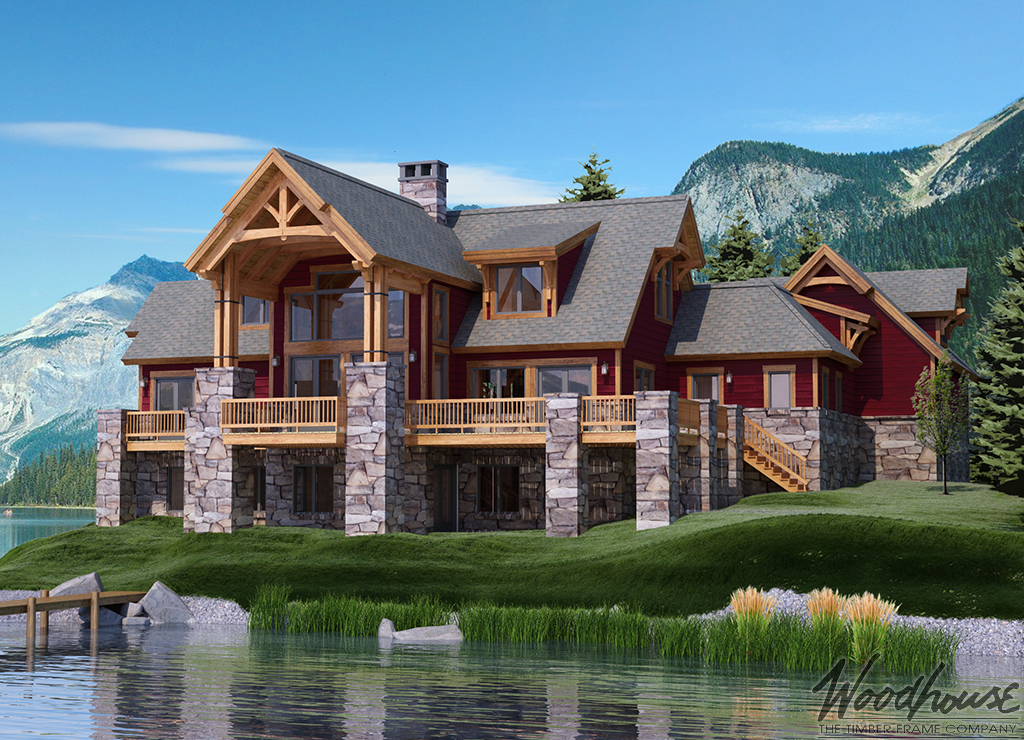 Woodhouse is a timber frame home company that works with local builders so homeowners can access the best of both worlds. We want homeowners to benefit from the convenience and value of local builders, materials, and knowledge that supports local economies and corresponding sense of place. For an experienced timber frame representative in Suncadia, Pacific Northwest Timber Frames, Inc. (PNWTF) is intimate with Cle Elum and has expertise in timber frame building.
"We create a totally unique product for each project," says Vice President of PNWTF Greg Berman. "It's driven by the customer's dreams and desires. We bring it to life through Woodhouse's design and timber frame expertise and manufacturing."
For instance, one Woodhouse and PNWTF project started with the EaglePeak design. Using the floor plan as a starting point, Woodhouse customized it to transform the home into the client's desire for a lake view style by making it longer and narrower. We also designed and customized a full back deck with a timber frame covered roof.
EaglePeak is just one of 90 timber frame home plans and 20 stunning home styles that Woodhouse and PNWTF can bring to life for your special Suncadia timber frame home. And don't overlook our smaller footprint homes that make ideal mountain getaways and rentals.
Start Exploring
Contact Bob Colby
, Woodhouse's Western RPM to learn more about building a custom timber frame that's perfectly crafted to your tastes and budget. Browse some of our top floor plans for the region, and
ask us
about the designs we are creating for Cle Elum and Suncadia.
Perfect Floor Plans for Cle Elum