Check out these exceptional elements that will make your timber frame home a lakeside masterpiece.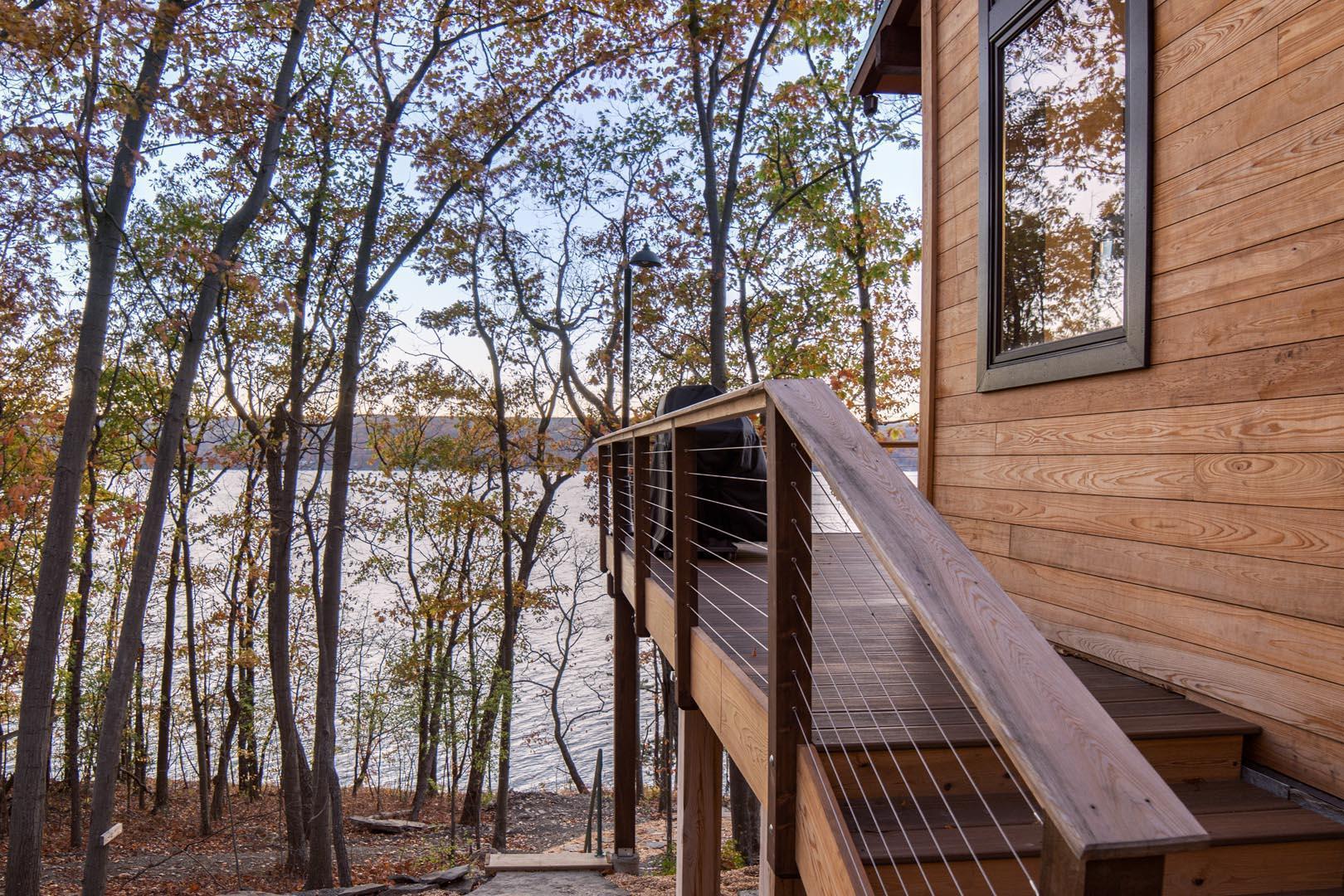 You found the perfect lakeside property. It's a dream-come-true locale with views that would make anyone smitten. Now, it's time to bring your lake house and lake lifestyle to life. A timber frame home is uniquely qualified to meet your every need. We aren't talking about a standard timber frame. Get ready to discover the world of luxury timber frame homes that are uncommon and uncompromising in quality, design, and extraordinary style.
What can a timber frame home accomplish for your lake house? Prepare to be wowed.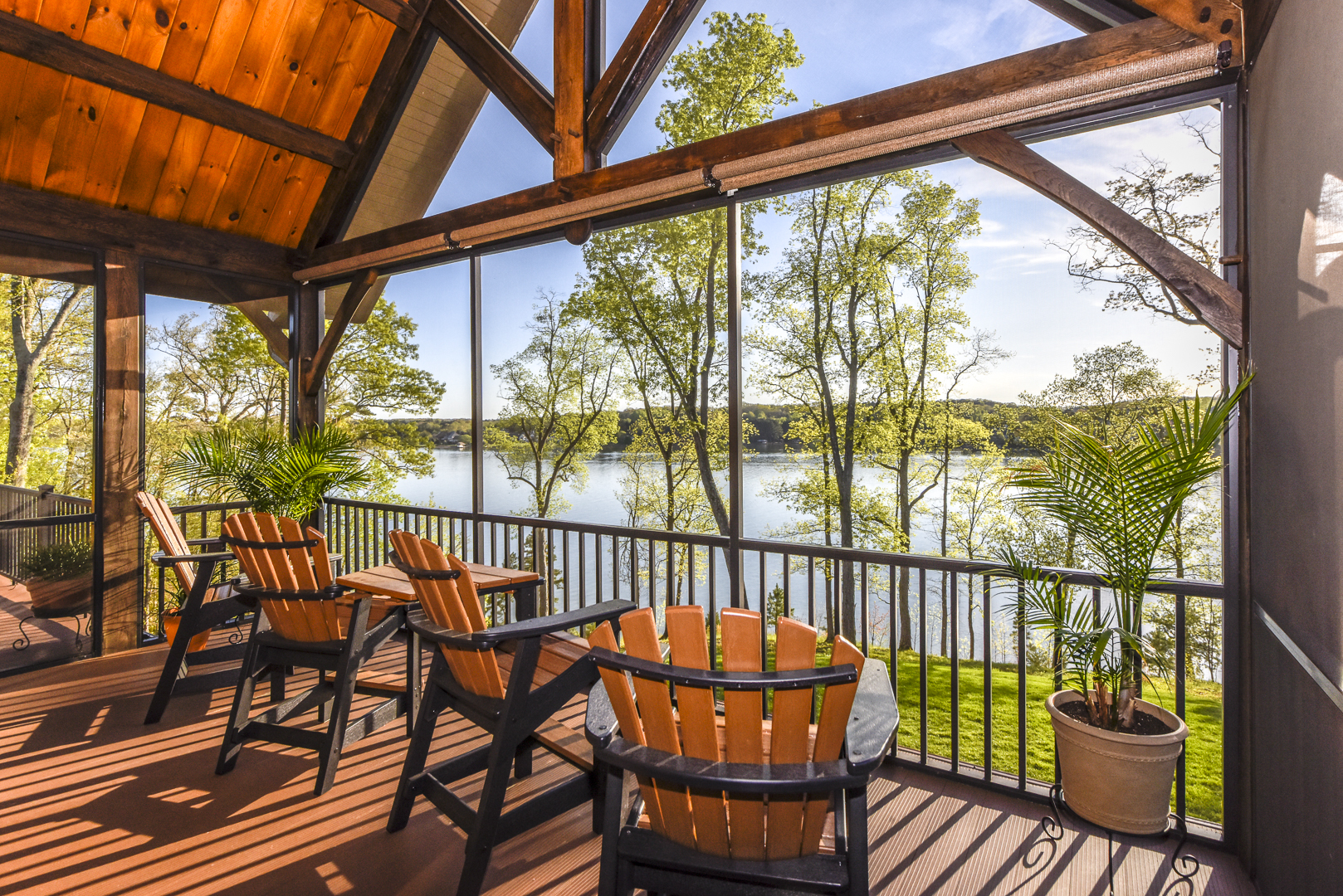 Seamless Connection to the Outdoors
Enjoying the lake life is both an indoor and outdoor affair, and Woodhouse knows how to fuse these two worlds together. The structural integrity of a timber frame gives you freedom to have a massive panoramic window wall across your great room. Beautiful timbers, either bold or subtle in design, accentuate the natural outdoor beauty.
When it's time to let in those fresh lake breezes, you can open the windows or, even better, you can open the entire wall! Why blur the line between indoors and out when you can remove it entirely? Check out the retractable wall that is incorporated into our Sedona design and the breathtaking window walls in our Contemporary Series. Of course, as custom luxury timber frame specialists, we can make it happen with any of our timber frame home plans and stunning home styles.
Porches & Decks for Every Moment
A day on the boat and an evening catching fireflies and socializing… Lake homes create memories over shared experiences, and nothing brings people together like a remarkable porch or deck made for gathering. Conversely, sometimes you want a special space to call your own, free from distractions.
Consider a fireplace (perhaps even a two-sided one) to anchor your screened-in porch like this Woodhouse Great-Camp-inspired home. For your private side, a primary suite porch becomes your personal haven to rest and relax. We can even create a screened-in sleeping porch with a fireplace off the primary bedroom like we did in our Banff floor plan.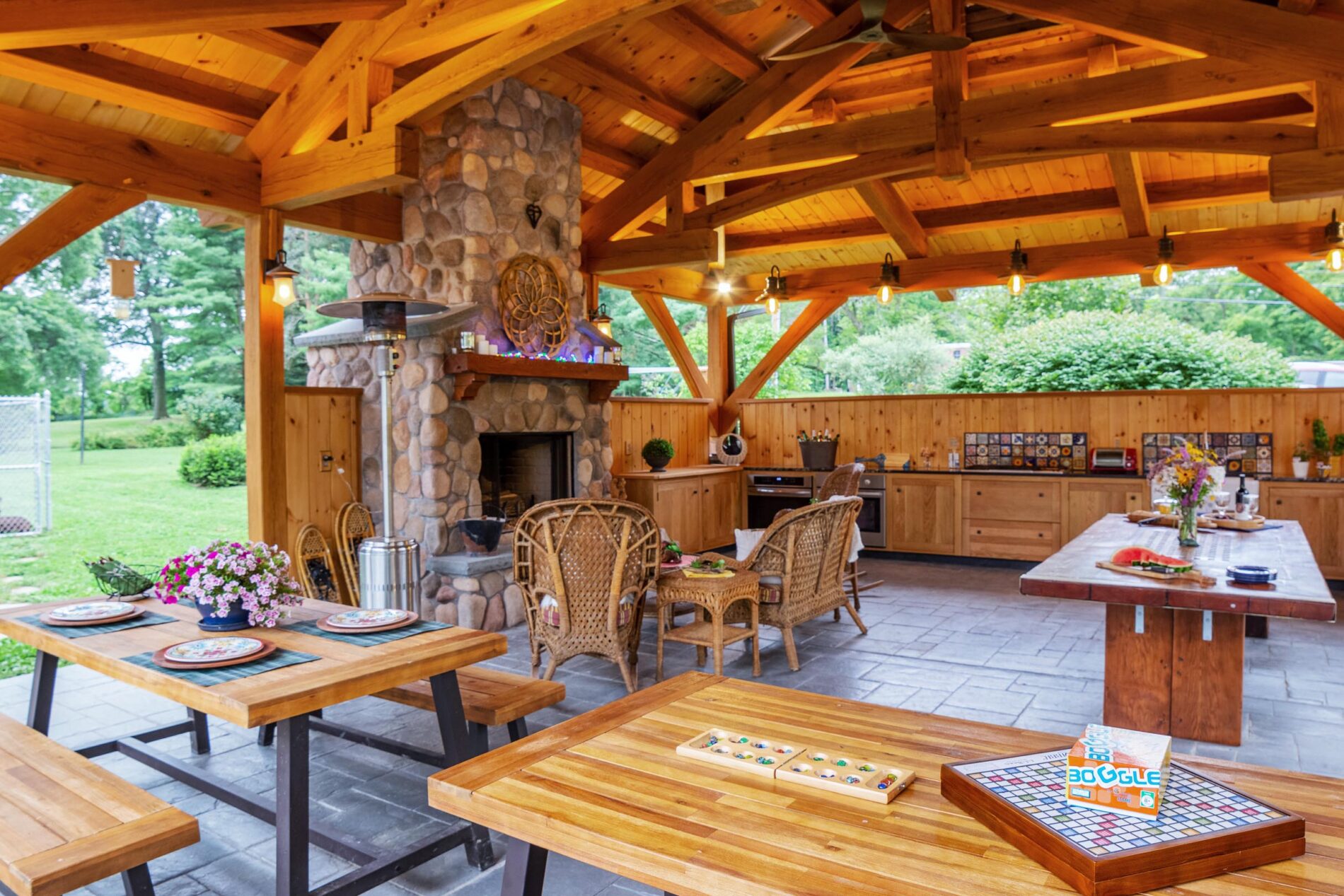 Timber Frame Accessory Buildings
A lake house is so much more than a house. Pavilions, gazebos, pergolas, boathouses, and docks are each their own little destination, beckoning you to enjoy good times outside. When built as timber frames, they'll accentuate your main abode and give your piece of paradise a cohesive appearance.
Timber frame pavilions can go upscale, like the one pictured above, becoming luxurious outdoor kitchens, complete with a stone fireplace, mantle, sitting area, and cooking zone. Gazebos and pergolas highlight outdoor living spaces and gardens. Imagine your timber frame pergola dripping with grape vines, wisteria, or bougainvillea.
One of the jewels in any lake property is the boathouse and dock. A timber frame boathouse is a statement of high quality and good taste. And when we say boathouse, it can be a true boathouse, like this New England version we built (pictured above). A timber frame boathouse comes with all the benefits of a timber frame home: a creative design with character, wrapped with the highest levels of energy efficiency and fire safety available in a residential structure. 
Lake houses also come with toys and gear. Rafts, kayaks, water skis, wakeboards, hiking boots, inflatables, and more all need a place to live where they can be easily accessed and safely stored. An external timber frame storage shed is just the ticket. We can help you create a design that provides storage solutions for your unique setup.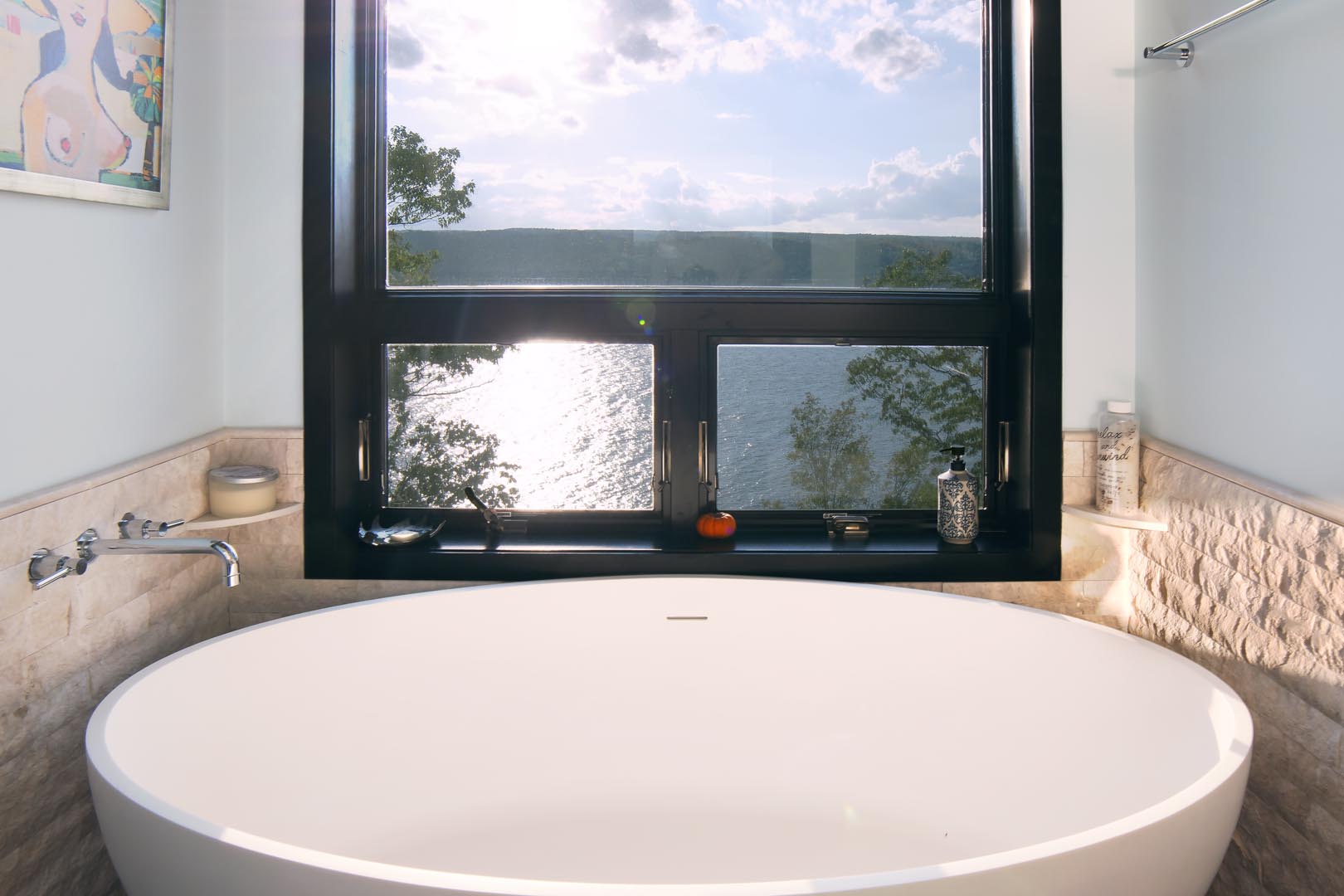 Bathroom Bliss
Bathrooms play a key role in our self-care routines. Let your spectacular location turn bathing into a sublime experience. We'll position and design your spa-like bathroom for prime views. Check out how we blended this tub with water views to really connect the home to the natural landscape.  
Bunk Rooms
Nothing adds a playful, practical element to a lake house quite like a bunk room. Timber frame bunk rooms are extra special. These little retreats give grandkids a place to call their own, for sleeping, playing, or letting their imaginations run wild. A timber frame version can turn bunk beds into built-in features. When it's time for bed, solid and beautiful timbers have a way of making a sleeping nook feel cozy, comfy, and secure.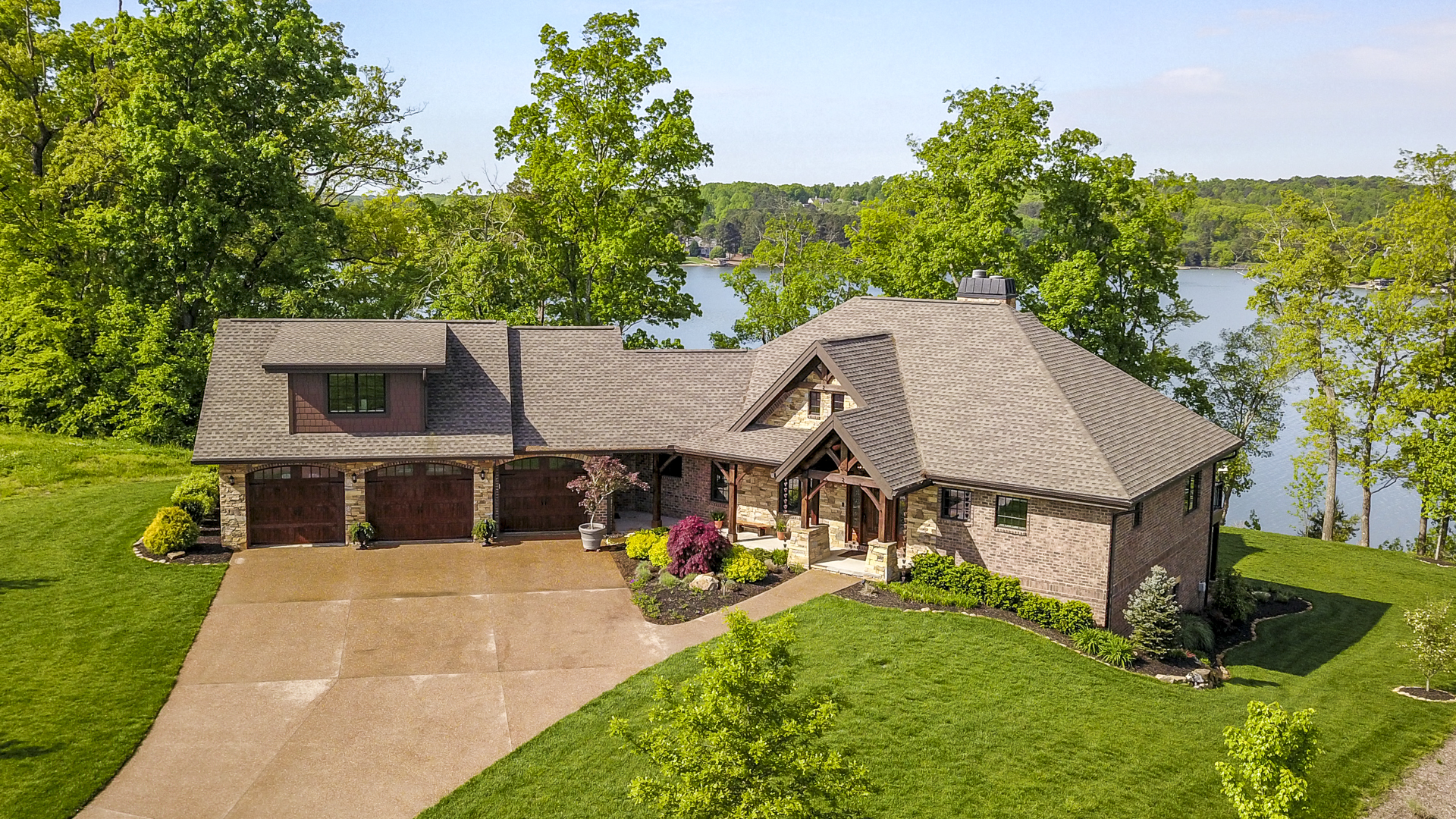 Your Lake House Masterpiece
A timber frame home is a premium choice for custom lake homes both for performance and aesthetics. We have the experience, knowledge, and floor plans to get you started. Peruse our gallery to see what's possible or contact us for a conversation about what you want from your lake home.